The Higher Ed Marketing and Enrollment Strategy Event
The Carnegie Conference is the must-attend event for higher education marketing and enrollment professionals. Join us as we explore the critical connection between marketing strategy and recruitment.

Save the date: The 11th Annual Carnegie Conference will be held on January 25-26, 2023 at Disney's Yacht + Beach Club Resorts.
Registration will be available shortly!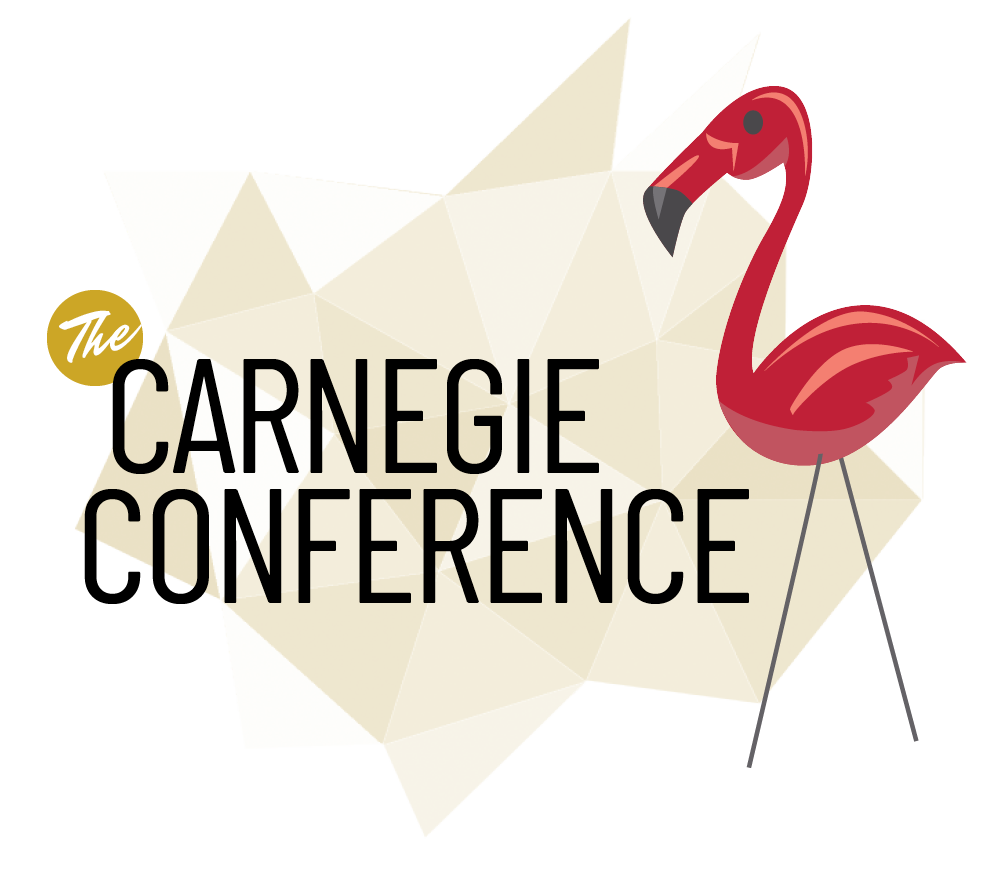 The must-attend event for higher education enrollment and marketing professionals
This interactive and inspiring event is unlike any other in higher education. Don't miss out as marketing experts from outside higher education join us to share their expertise and the applications for higher ed.
With interactive sessions, actionable breakouts, and expert speakers, we will touch upon the marketing mix of traditional and cutting-edge tools that can lead to increased familiarity, stronger reputation, and meaningful engagement. If you attend one conference in 2023, make it count…and the Carnegie Conference will count!
2022 Dates & Location

+ Wednesday, January 25 - Thursday, January 26, 2023
+ Disney's Yacht + Beach Club Resorts

Cost

+ $995
+ Meals included

(January 25: breakfast, lunch + dinner; January 26: breakfast + lunch)
Why you should attend
This conference brings in experts from outside higher education to provide inspiration and higher ed application. And there is nothing else like it on the conference circuit.
Did we mention its at Disney? If that's not reason enough to attend, check out our blog to for more reasons to attend the conference.
What your peers say
Here's what previous attendees have said—and many return year after year:
"Highly recommended."
"Thank you for something different. Refreshing."
"One of the best conferences I've been to. Very relevant information from within and outside the higher ed field. And I didn't feel like I was getting a sales pitch, just useful info I can take back to my campus."

Carnegie Conference by Numbers
11
Years of Carnegie Conference
3,347
Lifetime Conference Attendees
100%
MAGICAL
Frequently Asked Questions
What makes the Carnegie Conference so different?
Our agenda and content are unlike any other conference in our space. Presentations are carefully curated to ensure they are timely, appropriate, unique, and on the cutting edge. Unlike many conferences, we don't call for proposals. Rather, we develop our schedule based on attendee feedback, requested sessions, and industry experts' recommendations; it does not include sessions you may have seen listed on several other conference agendas. One of our biggest efforts is bringing non-education experts in and leveraging their knowledge and expertise for the higher education perspective.
Who should attend?
Anyone focused on recruitment marketing at an educational institution will find this program beneficial. From big-picture concepts to tactical advice, we fill our agenda with valuable and inspiring content and speakers. Also, this conference is big enough to network but small enough that you won't feel lost in the crowd.
Is this a user conference for Carnegie clients only?
Absolutely not! Everyone is welcome. This conference does not focus on Carnegie services or products; rather, it's an overall integrated marketing program open to all recruitment marketing professionals. But if you are curious about what Carnegie has to offer, our team will be there to answer any questions you might have.
What meals are included?
Full bellies = active minds. That's why we've got you covered for meals! Both mornings include a continental breakfast. We have full buffet lunches Wednesday and Thursday. And Wednesday night is our fantastic buffet dinner with an amazing dessert spread and open bar.
What about fun?
On Tuesday night before the conference, we have a networking happy hour to meet and greet fellow attendees, speakers, and the Carnegie team. Then Wednesday night is an event you won't forget! We're talking a reserved space in Epcot, full dinner, open bar, private patio viewing of the nighttime fireworks show, and great people. Plus, throughout the conference, we know you'll find the presentations—and the presenters—engaging, insightful, and fun.
What does it cost?
Keeping costs down is one of our top priorities. The registration fee is $995 (but you can save $100 if you register before October 31!), a rate well below many other conferences. Also, we were exacting with our hotel choice based on the per-night room rate. We are happy to offer a $299/night rate at a luxury Disney hotel. This rate is also honored for three days before and after the conference for your extended enjoyment. Book quickly, as rooms are limited!
What do I wear?
One of the most common things we're asked about is attire! First and foremost: we want you to be comfortable. During the day, outfits range from business casual to casual. During the nighttime events, we encourage you to be casual as we will be outside and walking a bit. Most of the attendees will be in jeans (including me!).