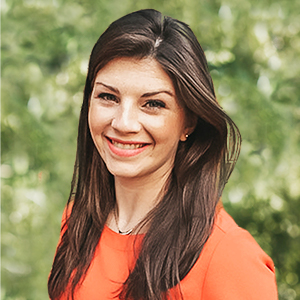 Jul 11, 2022
Persona
Carnegie announces the acquisition of Maguire Associates (Maguire), one of the industry's most trusted and reputable enrollment management firms.
Higher education marketing and enrollment strategy leader Carnegie announced today its acquisition of Maguire Associates (Maguire), one of the industry's most trusted and reputable enrollment management firms. After a series of strategic acquisitions, this is a culminating moment for Carnegie, a company motivated by its promise to deliver the most innovative marketing and enrollment solutions in higher education.
Maguire will become the Financial Aid Optimization and Enrollment Analytics team at Carnegie, adding an important element to the company's full-service marketing and enrollment portfolio and fully realizing its Student Search solution. "Carnegie has always strived to meet our clients' most pressing challenges with innovative and comprehensive solutions. Maguire's sophisticated analytical techniques and research capabilities extend our ability to address those challenges," said Carnegie Chairman Joe Moore. "By integrating a service like Financial Aid Optimization, we are investing in the future innovation of our higher education recruitment strategy. This is an important milestone for Carnegie, and we're excited about what this evolution will bring to our college and university partners."
The acquisition of Maguire will bolster Carnegie's industry-leading psychometrics and research team by adding data science, individualized financial aid modeling capabilities, and even more market research expertise. Additionally, Financial Aid Optimization will contribute to Carnegie's newly crystallized comprehensive Student Search, offering clients an alternative to the traditional approach. "Carnegie has led the field as a trusted partner in higher ed enrollment and marketing strategy because they, like Maguire Associates, are innovative and data driven," said Jack Maguire, Maguire Associates Chair and founder of the enrollment management concept. "When we thought about combining forces with a partner, Carnegie was the only choice for us."
"We are excited to tap into Maguire's products and bright minds," added Gary Colen, Carnegie's Chief Executive Officer. "Together, we will continue our combined mission to offer higher education more than just comprehensive services but solutions that deliver on the outcomes our partners need and have come to expect from both of our organizations. The continued growth and investment in both our unique data and our data science and modeling services will enable us to better serve our clients in the immediate future."
Carnegie is once again pushing the boundaries of innovation for higher education, a legacy that began at its founding in 1985. Partnering with Maguire, a firm that is known for its high-quality products and services, continues that legacy.
About Maguire
Founded in 1983, Maguire Associates introduced the concept of enrollment management to higher education. Since then, their innovations in research and predictive modeling have empowered educational institutions with the evidence-based information needed to achieve their goals. Maguire Associates combines sophisticated analytical techniques, customized research, and deep experience in education leadership with a genuine enthusiasm for client partnerships to achieve intended outcomes. Learn more about Maguire.