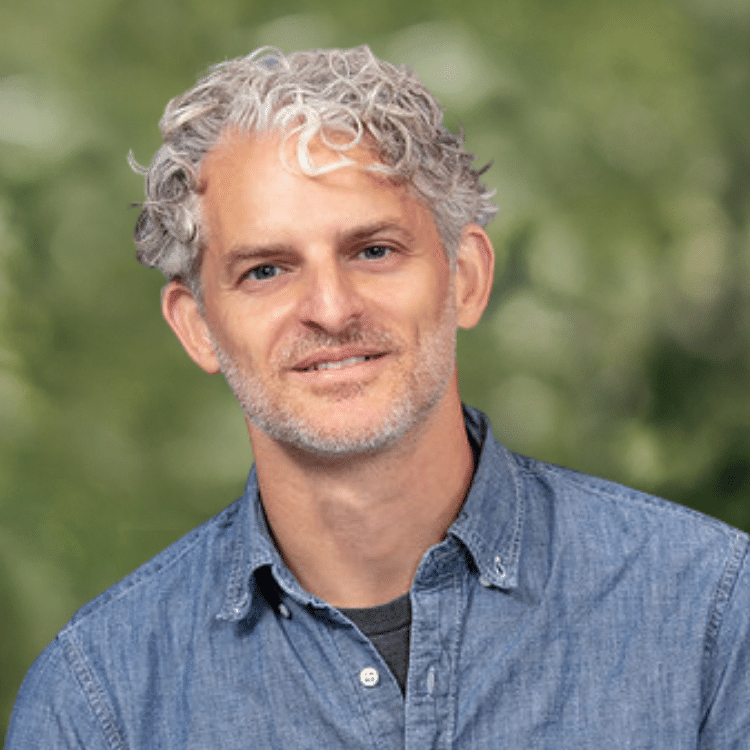 Feb 18, 2020
Persona
What is "fearless creativity"?
This is a phrase that has been rolling around in my head for some weeks, so I Slacked our design team and asked what it means to them. Many of our clients acknowledge they need to do something different to achieve their goals—to attract the right students, to increase enrollment, to reveal their true brand personality, to stand out in a crowded field. But institutions are large, political and siloed organizations, so it can be difficult to rally around ideas that require a big shift in mindset. As creative director, I want to bring our clients into the creative process, encouraging them to take creative risks with us. And I want to more clearly communicate brave ideas.
I waited patiently for answers. I watched the Slack ellipsis pulse.
After a considerable pause, one of our designers, Abby McLean, replied with an answer that was not wholly unexpected: "Hmm… Fearless creativity means trying something the client might reject, because it's not expected, but every once in a while breaking through."
The sentiment is spot-on. Our clients want to push the envelope, but sometimes there is a level of fear that prevents novel or innovative ideas from being realized in the finished product. The fear can be personal—a lack of confidence—or the result of competing priorities, limited resources, level of perceived difficulty, or comfort with change. And sometimes you just haven't uncovered the data to support a new solution.
We take considerable pride in collaborating with our clients and working toward a shared creative vision; we view ourselves as one team and know creative ideas can emerge from anywhere. Together, we're well-positioned to unearth the most compelling ideas and help bring the best creative to life on any project.
This is a brief manifesto for brave, creative action—three approaches to practicing and realizing "fearless creativity."
1. Have a Point of View—AKA Go All-In
Breaking news: Your institution's homepage doesn't have to be everything for everyone. It doesn't need to address all your audiences, it doesn't need to list all your upcoming events, it doesn't need to tout every ranking or stat, or even sell all your brand pillars.
What it does need is a concept, a singular idea that expresses who your institution is and what it believes. When your homepage is more a catalog of components than a story, more disparate information than a welcoming first impression, you will struggle to make a difference with any audience.
Yes, it is easier to go surface-level on a number of different ideas, such as pulling from existing content, tried-and-true design motifs, or aging news stories. But the fearless course of action is to start with the big idea: What do we want to say, how do we want to say it, and why does it matter?
For example, we're developing a homepage for a current client that is all about telling student stories of "transformation and growth." For another, the homepage is designed solely to route prospective students to Academics, Admissions, and Student Life with gorgeous background video. Nothing more, nothing less.
For each of these projects, we unearthed what audiences really wanted. Then we committed to the best "front door" experience. The result will be a well-produced homepage that we craft with intention start to finish. Sure, there will have to be an investment in new content and a commitment to the vision, but we will have developed a point of view unique to the institution and an unforgettable digital experience for their visitors.
2. Develop the Courage to Act
If the first approach was scary, this should lessen the blow!
When we're all more open-minded, when we show up and observe, when we take the time to understand our audiences and study their behavior, we'll be that much closer to a confident solution. Additionally, when we act on behalf of the larger project, putting aside our preferences and preconceived ideas, we all—client and agency alike—are more open to great ideas when they rise to the surface.
Our creative consulting services, such as our creative blitz workshops help to jump-start the creative process. But at a basic level, making and critiquing, plus showing and sharing, are the core activities of the web team's creative process.
We know there are multiple viable directions that the conceptual work can go. We're open about sharing these options with you, iterating with you and on your behalf. Stakeholders and leadership will trust the vision when they know you've done the research with us, that you hold the mindset of prospective students confidently in your hands, and you have explored multiple directions.
I recently observed a focus group at an East Coast college with students looking at website concepts. The students were so animated, their reactions were real and raw. It was clear their opinions matter in a big way.
Our process starts with a foundation of shared knowledge about your audiences, and it's reflected in our conceptual vision for your website. As a collaborator and observer in our research, your team will gain the courage to carry out a vision that resonates emotionally with prospective students.
3. Repeat Yourself—Fail or Succeed, Keep Doing It
Fast forward: We've developed a great idea. And together, we've successfully produced a website that is beautiful and relevant, and it's working to attract new students. Sweet! Now what?
In previous posts and as a pillar of our work, we've advocated for the "Test & Learn" approach. An important aspect of maintaining a website is continually understanding the shifting mindset of your audiences and adjusting accordingly. But there's another, more subtle aspect of sustaining and maintaining a successful web experience: The more we do something, the better we get at it.
When I was a wannabe art student in "Art 312: Intermediate Drawing" at the University of Wisconsin, Professor Long asked us to pick a vegetable. We had to draw that same vegetable all semester long. My first charcoal drawing wasn't bad, but after 15 weeks of the same ugly root, I was certainly the best potato illustrator on campus. This is all to say that each time we do something, we discover ways to improve it, how to refine it, change it, make it better.
When the University of North Carolina School of the Arts (UNCSA) came back to us to reimagine its homepage, it wasn't because it wasn't working. We wanted to achieve a truer, bolder expression that naturally happens the second time around. What I have observed in working with countless institutions is that the first leap is the hardest; each evolution is an improvement.
Creativity in Design Is Not a Solo Endeavor
It takes a team of talents to bring brave ideas to life. No one person could do what we do and be successful. And we wouldn't be successful without the trust and hard work of our client teams.
I often imagine we're all working together to make a movie or Netflix TV series—an ensemble cast and dedicated crew that will bring the story to life in the most polished, true, and compelling way. We believe in the ideas, we have the courage to make bold decisions, and we're inspired to keep doing it with you.
And speaking of movies …
We recently announced our upcoming virtual conference, Hollywood to Higher Ed. Attendees will draw inspiration from entertainment's best.
We've pulled together an impressive roster of award-winning and experienced creatives and marketers. Their sessions will cover topics from video and influencer marketing to augmented reality and brand storytelling.
Over two days, you'll learn how creatives in Hollywood:
Understand and connect with target audiences.
Optimize content across platforms.
Spot the "real deal."
Advocate and persuade through executive presence.
Take calculated risks.
Work with influencers.
Build hype.
Increase exposure.
Your entire team will walk away inspired to approach digital marketing in new and exciting ways.