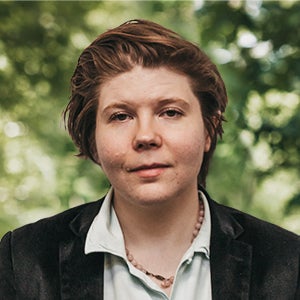 Sep 22, 2021
Persona
The path to precision is one of continual improvement. In terms of ranking information in organic search, Google has taken this approach for over two decades now, regularly updating its algorithm to re-evaluate websites and the information they provide users—including prospective students researching college and university degree programs. With over 90% of searches occurring through Google, these routine changes will likely affect what all users see no matter where they're located or what they're browsing.
Updates come in a few forms: some unnoticeable by users and SEO professionals, and others significantly impacting ranks and traffic. Of these changes, "core" updates result in a modest retooling across the whole algorithm, while others target and enhance specific signals, including content, links, and user experience.
Those tracking ranks and traffic over the summer of 2021 may have encountered a few more fluctuations than usual, especially considering Google's hesitance to roll out meaningful updates over the past 12 months. To understand what's been going on and where Carnegie Dartlet has been focusing our strategy, we've compiled a roundup of recent updates.
Page Experience
Google announced the Page Experience update toward the end of 2020. This move gave website owners, SEO professionals, and anyone concerned about the performance of content and design a heads-up about how its algorithm will factor in user experience. The search engine initially intended to roll out the update in May 2021 but pushed it back to June with gradual implementation expected to wrap up some time in August.
The announcement of Page Experience coincided with Google's Core Web Vitals report in Search Console and the inclusion of these signals in its PageSpeed Insights tool. More specifically, this update builds off previous efforts to present results with a positive user experience, including 2018's page speed update, which gave preference in organic and paid search results to pages loading in three or fewer seconds; 2016's intrusive interstitials, which addressed how pop-ups impede content accessibility; and 2015's mobile-friendly update—or Mobilegeddon—which prioritized websites with a mobile-friendly design.
Page Experience essentially compiles yet differentiates these signals within the context of user experience. Although not the be-all-end-all of ranking—content still takes precedence—a "good" user experience is built upon the following Core Web Vitals signals:
Largest Contentful Paint (LCP):

The majority of a page's content loads within 2.5 seconds or sooner.

First Input Delay (FID):

A page becomes usable, responsive, and interactive, ideally within 100 milliseconds or sooner.

Cumulative Layout Shift:

A non-timed metric that assigns a numerical value to a page's visual stability—or the movement of content, images, buttons, and other elements. "Good" sites are scored a 0.1 or lower.
Furthermore, Page Experience grades websites on other factors potentially affecting how users interact with content, including:
mobile friendliness;

security, including if a page intends to deceive users through social engineering or contains malware or other malicious content;

if the content is served via HTTPS or HTTP, with the former providing a greater degree of security; and

if intrusive elements like interstitials are obscuring the page's contents.
Aside from the ranking factors described above, Page Experience has already or is expected to result in multiple changes:
News content:

For the Top Stories carousel and the Google News app, websites no longer have to use the AMP format to appear in results. Instead, Google News will select content based on quality and experience. However, for mobile usage, content will be selected based on AMP page experience data.

Page Experience won't trump content:

Google has explained

that a "good" page experience won't make up for low-quality or thin content. Instead, the search engine recommends focusing first on the information presented to deliver value to the user.

Search Console now includes a Page Experience report:

To assess user experience, Search Console introduced a Page Experience report that brings together Core Web Vitals, Mobile Usability, HTTPS, and Security metrics. Data comes from the Chrome User Experience report, using figures calculated at the 75

th

percentile over a 28-day period. While you can still view data for each signal separately, the Page Experience report indicates the percentage of a site's URLs offering an all-around "good" experience. In addition, the Performance report now includes a Good Page Experience filter. 
Spam update
Google periodically updates how it filters and categorizes results, finding new ways to manage the 40 billion spam pages it identifies per day. Over the past summer, the search engine's team announced an update on June 23 and a follow-up on June 28.
A general, broad-encompassing spam update rolled out on a global scale, these back-to-back measures primarily targeted web pages and images and mirror Google's ongoing efforts to remove questionable or malicious results. Artificial intelligence increasingly plays a role, improving how quickly Google flags and reduces the visibility of sites with auto-generated or scraped content and identifying "hacked" sites with greater precision. 
Sites likely won't feel the results of either spam update unless scraped, autogenerated, or malicious content has been present.
Link spam update
On July 26, Google announced plans to implement a new link spam update over the next two weeks. Similar in scope and intent as the spam update described above, this algorithm change builds off the momentum to address and revise linking practices that started with Penguin in 2012.
This iteration of link spam crosses multiple languages to identify questionable and manipulative—if not outright malicious—links. Google has been careful to note that sites with exterior links falling within this scope won't be penalized. Instead, the algorithm will nullify—or ignore—these signals. Based on existing campaigns, this approach may result in a drop in authority, potentially affecting a site's visibility.
Link spam further addresses a wider range of practices compared to past updates, including sponsored, guest, and affiliate links without proper tagging. Concerned users are advised to brush up on Google's webmaster guidelines and shift their SEO strategy to naturally building internal and external links through original, authoritative content.
Core update
Not to be confused with Page Experience's Core Web Vitals signals, the Core update is another ongoing series of algorithmic refinements. Core updates, on average, hit twice per year. The last iteration before summer 2021 occurred in December 2020.
Summer 2021 included two back-to-back rollouts: two weeks in June followed by another two weeks in the first half of July. Core updates target no specific aspect of Google's algorithm; rather, they serve as an overall revision to continue providing accurate, informative, and authoritative search results. 
These pervasive, all-encompassing changes tend to have the most visible impact on ranks and traffic. In turn, it's not unusual to spot sharp fluctuations around Core updates. However, certain changes resolve themselves after the update has passed or result in a long-term shift in performance, be it positive or negative.
Google claims website owners don't need to make any deliberate changes, at least with more recent Core updates. On the other hand, seeing ranks and subsequently traffic take a hit may mean it's time to evaluate your content strategy. This may entail assessing if a site's content:
is useful, original, insightful, and comprehensive;

adds value and is on par with competitors' content;

follows Expertise, Authoritativeness, and Trustworthiness (EAT) principles; and

displays well on mobile.
Product Review update
The Product Review update might not apply directly to the field of higher education, but its underpinnings come from the Core update's ongoing emphasis on content quality.
Launched on April 8 and wrapping up on April 22, the Product Review update emphasizes the need for originality—from opinions, testing methods, and insight in terms of what a product offers to the helpfulness of the information presented. In terms of content quality and ranking, reviews based on these factors are expected to see higher visibility compared to writeups solely summarizing a product's features—a definitive aspect of many "Top 10 Best" lists.
Multitask Unified Model (MUM)
MUM isn't so much of an algorithm update as it is a wider embrace of artificial intelligence to analyze and present results to users.
Using T5 architecture, MUM is similar in concept to 2019's BERT but is allegedly 1,000 times more powerful, able to understand and deliver results across 75+ languages and multiple naming conventions and interpret content present in images and video.
Google introduced MUM at the end of June but has kept this development in the pilot stage, testing it with projects like how search displays COVID-19 vaccine results. Long term, the implementation of MUM is expected to:
provide greater nuance and understanding between seemingly disparate but similar queries, further breaking down dependence on exact-match keywords;

deliver more comprehensive, multilingual results in response to a query, potentially elevating languages ignored or sidelined by search and, at the same time, delivering more accurate information to users no matter their location across the globe;

place greater emphasis on using images to both enter and provide answers to queries, interpreting the content of the image or video to deliver such results;

be able to complete multiple tasks at once, including analyzing pages to rank for a query, extracting information, and reviewing documents; and

not be rolled out at once and, instead,

will be utilized for select searches

.
Responding to a Google update
Google claims it updates its algorithm for the purpose of improving what users see and to meet their changing expectations. Updates aren't made on a lark or through unfounded evidence; rather, rigorous testing and assessment precede each launch.
Still, updates addressing content, user experience, and linking strategies undoubtedly make an impact both on where a site ranks and the effects of that visibility—namely, organic traffic flowing to your website. For colleges and universities, updates can impact how well prospective students find your programs during their search.
Furthermore, Google has stopped releasing updates without warning and instead announces major changes anywhere from days to months in advance.
Still, webmasters and SEO professionals can be caught off guard when ranks shift and traffic sees a sharp drop. How can your team anticipate these changes?
Stay abreast of Google's updates
Depending on who's managing your SEO strategy, this entails keeping up with industry news—through Google's own blogs or regularly reading a digital marketing publication like Search Engine Land—and routinely examining your traffic and ranks. Generally, fluctuating ranks follow news of an update but may quickly even themselves out. A decrease in traffic, however, can indicate more long-term effects.
Make a plan
What did the update focus on? Which pages seem to be experiencing the greatest effects? Developing a plan starts with examining your content—running a crawl to assess low word count, low text-to-HTML ratio, and duplicate content and metadata gets you started—and both internal and external links for their authoritativeness and their quality. For example, your site may have an abundance of 404 errors, be structured so that pages are difficult to find, or automatically use 302 redirects every time a URL is changed.
At this stage, you may need to assess your approach to content, building links, or structuring your website, improving what's there and establishing new best practices going forward. As a note, wait until the update has wrapped up to formulate your plan of action.
Furthermore, don't jump right into a plan. With content and your website's structure, take the metrics from your crawl to examine the authoritativeness and expertise of your content, compare it to competitors', determine the relevancy of the information, look at its visual presentation and user experience, then plot out page-by-page changes. Simply extending content or launching a brand-new website without considering these factors likely won't have the desired effect and may end up hurting your site's visibility long term.
Observe the effects
Revising your content or requesting link removals won't always show immediate results. In fact, you might not even see these shifts until the next Core update. Yet, to determine which parts of your strategy are working and which haven't had as significant of an effect, consider focusing your plan on one area—content or links, rather than both simultaneously—to meaningfully observe the results and refine your approach from there.
Should you go the route of redesigning your website, factor in and decide to improve upon these issues with the new structure, and take care of any internal linking and user experience issues in the process.
Have Carnegie direct your content's performance
From content optimization to technical and content audits, Carnegie's SEO team assesses holistic and page-by-page performance to recommend a clear plan of action for higher education websites, taking Google's latest updates into account in the process. To learn more about how we can improve your college or university's content strategy and organic search visibility, reach out to us today.