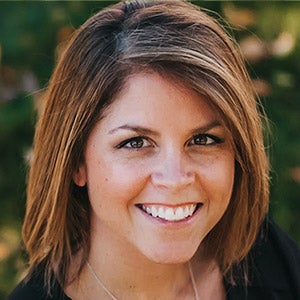 Nov 24, 2021
Persona
There is no better time to plan to attend the Carnegie Conference in January. And here are 10 of the many reasons why you should join us: 
1. Marketing experts.
Every year we go all in on marketing experts from outside of higher education to bring to us the most innovative and effective marketing strategies to leverage in our higher education work. And this year, we are pulling out all the stops. We'll kick off with Rohit Bhargava and his focus on non-obvious marketing. And we're thrilled to have AdWeek-featured Katie Martell. An unapologetic marketing truth-teller, she has a passion for the collision of marketing and social movements. And going straight to the source, Google's John Farer will spill the tea on what Google sees in our higher education marketing space. Check out our speaker list!
2. Best-selling authors.
Our speakers know marketing. They wrote the book on it. Literally. We've got some amazing authors joining us, including Rohit Bhargava, a best-selling author of seven (seven!) books; Tamsen Webster, author of Find Your Red Thread: Make Your Big Ideas Irresistible, and Crystal Washington author of two books, including The Social Media Why. 
3. Disney.
It's magical. Enough said. 
4. Slate Track!
For the first time ever, we'll be dedicating three breakouts specifically to Slate. This includes Slate experts and folks direct from Technolutions. And they'll be hanging out to answer all your questions throughout the event.
5. Food & drinks.
We've got you covered! From the welcome reception cocktails to breakfast, lunch, and dinner on Wednesday (including the most amazing dessert part in Epcot watching the fireworks) to breakfast and lunch on Thursday. There's no "figure it out on your own" at this conference. (And it's really good too.)
6. Website gurus.
Including our very own Voltaire and information about accessibility and optimization. Your website is your marketing powerhouse–we'll be sure to get you the nuggets you need to bring it to the next level. 
7. Professional/personal development.
We always include a session for you personally. And this year, we have the most inspiring session yet presented by Charles Clark. Famous for his elite track career, he will empower all of us to leverage adversity to make us stronger. Cue the goosebumps.
8. Fun.
If nothing else, we can absolutely guarantee you will have a good time. Somewhere between the knowledge overload and Disney magic, we fill your days with great people, engaging conversations, and laughs. The very best element of every Carnegie Conference we've ever hosted is the attendees. Thoughtful, inspirational, open, and kind. Get ready to be impressed.
9. More marketing expertise.
PR, international recruitment, graduate focus, undergraduate focus, higher education marketing ecosystem, SEO, and so much more. We cover so many topics in just two days that you're sure to return to your desk with actionable, impactful inspiration to support your enrollment marketing efforts.
10. Safety.
Saving the best for last, safety is our #1 priority. All attendees are certifying vaccination or negative tests prior to the event. Masks will be worn throughout the conference except when on stage, outside, or actively eating and drinking. Social distancing and spacing will be respected throughout. Working arm-in-arm with the Disney team along with the guidance and recommendations of the CDC, we will be doing everything to create a comfortable and safe event. 
And so much more! This event truly is like no other in our industry. Our focus on marketing and elevating the role it plays in higher education enrollment is powerful. These sessions will fill your notebook with ideas and to-dos and inspire your next big marketing effort.
If you have any questions or want to learn more about the conference, please feel free to contact any of our team or me directly. I welcome any chance to talk about Carnegie, The Carnegie Conference, and Disney. In the immortal words of Mickey Mouse: We'll see you real soon!