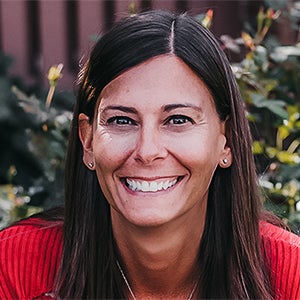 May 20, 2021
Persona
It won't be long before the incoming Class of 2025 arrives on your campus despite an unprecedented year of recruitment. Everything that was "traditional" about Student Search and recruitment has been challenged in the last year, forcing the higher education industry to rethink conventional approaches.
So what have we learned, what should we stop doing, and what's here to stay as we look ahead to recruiting the Class of 2026 and beyond?  
Lead generation/list sources
One of the many notable shifts of the last year was the inability for students to test, forcing institutions to go test-optional and students to forgo taking standardized tests. Schools were sent into a frenzy wondering how to reach prospective students if they were unable to conduct traditional large-scale name buying. What we saw was that institutions got smarter. They leaned into lead generation sources like CollegeXpress, which delivered over 3.4 million prospective student inquiries to institutions across the country who then leveraged those names to feed their outreach and recruitment marketing efforts.
What institutions have learned: Qualified lead generation sources like CollegeXpress can feed your pipeline to yield the inquiry pool and, more importantly, the students you need to fill your class—and at a fraction of the cost of traditional name buying.
What institutions can stop: Overbuying hundreds of thousands of names. Understand your prospective students, only buy what truly makes sense for your institution, and deploy a multichannel recruitment effort that includes digital marketing.
What's here to stay: The adoption of test-optional admission policies. This year proved that even the most selective institutions are able to thoroughly evaluate the right-fit students academically and bring in the class profile they want without test scores. 
Search smarter with a CRM system
While it's advisable to conduct some level of Student Search, schools should conduct a smarter Search. Buy fewer names that are more targeted and realistic for your institution, and forget the spray and pray—it's expensive and unproductive. Additionally, consider leveraging your own CRM to deploy your Search. Slate offers everything you need to execute a productive Student Search, and companies like Underscore can give you the manpower to run Search in-house—and at a fraction of the cost. That extra savings can then be rolled into expanded channels like list-based digital campaigns to round out your traditional Student Search efforts.
What institutions learned: Fewer names does not mean poorer results. More strategic name buys and smarter Student Search campaigns will save money and yield even better results.
What institutions can stop: The old discipline of overbuying and overspending on your Student Search campaign to load the "top of the funnel" (another familiar and outdated concept).
What's here to stay: Searching smarter. Use your own systems and take control of your communication. Tighten up your segmentation and communication flow, and use your savings to tap into digital channels.
Digital marketing is a must
Digital marketing must be included in your recruitment marketing efforts. If you're planning your fall Senior Search campaign that includes buying senior names, reworking unresponsive names, and/or re-engaging inquiries, it's time to layer in digital marketing to complement your email and direct mail plan. Leverage list-based strategies like IP Targeting or social media list targeting, or consider fall digital outreach campaigns like geofencing high school campuses or running behavioral campaigns. All of these strategies will either maximize your lists and be another touch point in your Search efforts or get you in front of high-potential prospects that you may not have on any list.
What institutions learned: You don't need to have an actual list to get in front of the prospective students you want. Digital marketing allows schools to reach prospects (even without names or lists) that will drive inquiries, applications, and enrollments. 
What institutions can stop: Being completely reliant on traditional Student Search to fill your prospect pool. Students have never spent more time online. Even the most well-known school brands are competing now for enrollment in a shrinking market so if you are not engaged in digital marketing yet be on alert your competitor likely is. 
What's here to stay: Search differently with efficient, segmented, strategic, holistic, and integrated marketing recruitment plans. If you're not already doing this, saving costs through efficiency and getting bigger and better ROI, then it's time for change. 
Consult with Carnegie to build smarter Student Search strategies
It's time to leverage these smart Student Search strategies to achieve your class of 2022 student recruitment goals! If you need help with carrying out your next marketing campaign, contact Carnegie today!