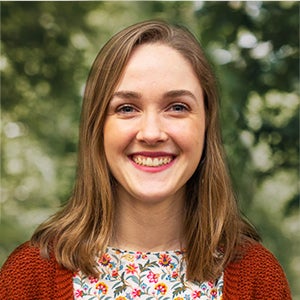 Jul 12, 2021
Persona
Online Display marketing is a cornerstone of digital advertising strategy for generating brand awareness and driving prospective students to convert throughout the entire enrollment process in higher education.
Gmail campaigns have been an integral component of Online Display marketing for advertisers in all industries, which is why it came as a surprise to hear the dependable advertising format was sunsetted by Google on July 1, 2021. After this date, advertisers will no longer be able to create new Gmail campaigns or edit existing ones. As an alternative, Google recommends utilizing a brand-new product that offers all the benefits of Gmail advertising plus scale and automation. Allow me to introduce Discovery campaigns, Google's latest advancement to Online Display marketing.
Reach more users with additional scale
The primary difference between Gmail and Discovery campaigns is where each format reaches users. In addition to promoting email advertisements on the Social and Promotion tabs, which was the sole placement for Gmail, Discovery advertisements also serve on YouTube and the Google Discover feed, opening a door to reach nearly three billion users through one campaign.
These three platforms offer a unique advertising space by allowing advertisers to capture the attention of users while they're in an explorative mindset, ready to learn about a brand and capable of spending time inquiring for more information or completing an alternative action. Not only can Discovery campaigns reach users checking their inbox, exploring video content on YouTube, or browsing their personalized Discover feed, but it does so at no additional cost compared to standard Gmail campaigns. Essentially, that means three campaigns for the price of one!
Increase engagement through automation
Google also revamped the ad format from Gmail to Discovery, allowing automation and machine learning to generate an advertisement that's more engaging to users. Previously, Gmail advertisements included one headline and one description, limiting advertisers to a single selling point for every user they reached. Discovery advertisements include five headlines and five descriptions, providing space for multiple value propositions, program offerings, national or local rankings, and calls to action to generate an advertisement that promotes the right message to the right user at the right time.
Also new to Discovery is a multi-image carousel ad format that assists advertisers in their attempt to stand out in the media-saturated landscape by promoting a unique ad experience to users. This Google Ads Help article provides excellent previews and visualizations of sample single-image and carousel Discovery ads on YouTube, Discover, and Gmail. Carnegie also provides best practices and recommendations for Discovery creative dimensions in our Digital Ad Specifications resource. In sum, advertisers provide headlines, descriptions, logos, and images for Google to automatically generate native advertisements that fit seamlessly across Google properties and prompt users to engage.
In-platform lead generation capabilities
You read that right: Discovery campaigns have the ability to collect user information within the platform, no longer requiring users to navigate to a landing page to submit their information. This particular feature of Discovery campaigns is a game changer and will be a significant benefactor to lead pools everywhere. Google Ads does have a few account requirements to unlock this feature, so I encourage you to reach out to the Carnegie team for more information.
Reach more prospective students with discovery campaigns
As a fundamental part of digital advertising, it's exciting to see a new Online Display marketing campaign emerge that unlocks access to reach more users in the digital space. Discovery campaigns offer far more potential to reach prospective students with engaging content to ultimately drive conversions and improve ROI. Sorry, Gmail—you won't be missed.
Want to learn more about how to integrate Google's Discovery campaigns into your digital marketing strategy? Contact us today!