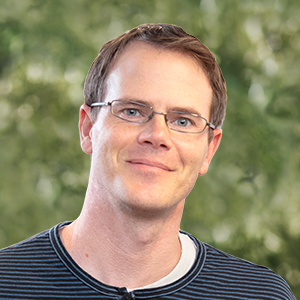 Feb 17, 2022
Persona
Unfulfilled aspirations for website personalization are nothing new in higher education. For years, website projects have broached the topic of personalization during the planning stages only to encounter one of many barriers to implementation. How much content is needed to drive personalization? What technology is required? What does success look like? How does marketing collaborate with admissions, IT, and other stakeholders to deliver personalization? What is meaningful personalization for higher education anyway?
Did you read my colleagues' Bradley Hagerich and Marissa Herman's recent blog post about higher ed website personalization? If you did, you were probably convinced that you needed to get personal with your website. What did you do next? Kudos to those who started this conversation on campus, integrated personalization into your site plan, or engaged a partner to make site personality a reality. But if you're still thinking about it, you are not alone. It's easy to get bogged down in the planning questions, and ultimately, many website redesign projects focus on familiar problems of getting brand, audience, and content right. That's been enough to keep many teams busy without tackling personalization. However, there are more ways to start using personalization than ever before, without the huge technological or content lift. Your goal in 2022 should simply be to begin. 
Here are three ways we see personalization becoming actionable and delivering results for higher education this year.
1. Slate CRM and portals
A key objective of website redesign projects in recent years has been to improve and elevate academic program pages with clear calls to action. Often, this call to action is an integrated Slate Customer Relationship Management (CRM) form, a key component of any personalization strategy. Inquiries and applications are the key interactions in which anonymous website visitors make themselves known to institutions. Slate portals provide the opportunity to centralize transactional steps for visitors clearly in one location, personalized to match the individual applicant journey. Be it graduate, undergraduate, or online, different types of students need different information.
Slate portals can play an integral role in a personalization strategy by:
Offering a branded, personalized experience as visitors navigate between Slate pages, email campaigns, and primary

.edu

website pages, all with a unified look and feel

Collecting data on website interactions using Slate ping analytics tracking on website pages to connect key pageview data within individuals in the CRM

Capturing inquiries and data via forms embedded on pages throughout the website

Sending prospects to landing pages that match your branding and provide leads and data for personalization efforts

Presenting visitors with portal pages at key stages of their enrollment journey and displaying personalized steps and resources for applicants
These activities can be carried out in Slate and on your website regardless of the website content management system. Integrating Slate with your .edu reduces friction along the admissions funnel and provides data to enable admissions teams to fully execute enrollment strategies. Our Slate Optimization team are experts in understanding your current implementation and recommending improvements to make Slate a key component in your personalization strategy.
2. Carnegie Clarity™ tracking and attribution
Carnegie Clarity™ came on the scene in 2017 and is the backbone of marketing attribution and analytics for our digital campaigns. This makes it a powerful tool for enabling personalization on websites regardless of the content management system or technology landscape. 
How does Clarity work?
Clarity works alongside existing analytics to collect visitor engagement data. It's also capable of two-way communication with Slate and other CRM platforms to provide your CRM data about visitor interactions, allowing the website to personalize experiences based on CRM interactions. This data becomes the foundation for personalized web experiences and digital campaigns using a variety of technologies to deliver the content.
What can Clarity do?
Regardless of the technology, Clarity can enable personalized pop-ups or inline content on your website specifically for visitors and audience segments. These experiences can be designed to seamlessly integrate with the website design and content strategy, meeting visitors where the information is most useful: landing pages, academic program pages, admissions pages, and more.
Since Clarity analytics are foundational to digital marketing campaign attribution, the data can also be used to create look-alike audiences on social media for digital campaigns. The result is a unifying tool that powers digital marketing and web personalization—with CRM integration to boot. 
3. Integrated website experiences
As some of my colleagues at Carnegie say, no one is enrolling at an institution without visiting the website multiple times. Students are likely to visit landing pages, academic program content, and CRM-enabled pages for inquiries and visits after navigating through the home page. While the holy grail is an experience that tracks and follows a visitor through all these areas regardless of the path, incremental progress can be made without a flawless end-to-end experience in place.
Take the example of a University we worked with in late 2021 to implement personalized content on their newly redesigned website, without the benefit of a CRM-enabled strategy. Among several experiments presenting personalized content based on anonymous visitor behavior using a third-party tool, there were two clear, easy wins:

Alerting visitors of upcoming admission deadlines based on past visitor behavior

Detecting graduate visitors and providing graduate-specific application information
The next iteration for this University involved adopting a CRM-enabled approach that allows known visitor personalization to provide prospective students with a more personalized application experience based on their stage in the admission journey, in addition to their website browsing history. This targeted specific admission yield goals and is a great example of how a personalization strategy can start small, iterate, and grow.
Modern tools and capabilities enable personalization without a complete retooling of your technology stack. A strategic approach that considers the visitor journey across campaigns, CRM, and the main .edu website can be implemented with virtually any content management system. The same "project to process" approach our Web team employs after a website redesign applies to personalization as well.
Take a step toward personalization this year
Personalization in support of the prospective student journey is not about amassing a warehouse of content. Meaningful personalization involves stripping away the noise, providing more relevant information, and supporting the journey from meaningful interaction to meaningful interaction. The biggest barrier to meaningful personalization is not understanding our audiences enough. When you know what people want to accomplish on your site, you can focus on the content and conversions that matter. 
After the last two years of challenges in higher education, the mantra "don't let perfect be the enemy of good" resonates more than ever. Little has been perfect during the pandemic. When it comes to personalization, a fully customized, end-to-end experience isn't necessary to start gaining insights and results. Let us know what your landscape and challenges are, and let's craft a plan to get personalization working on your website this year.