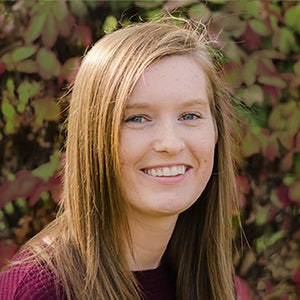 Jan 27, 2022
Persona
Lead generation for higher ed has been in Carnegie's blood since 1985–it's the OG service that started it all. While it's gone through many iterations of names, services, branding, and more, the original mission has never waivered: connecting colleges and universities with the right students and students with the perfect school for them.
It's still as simple as it ever was: We connect students to colleges. And we do it really well.
Here are five things to know about Carnegie's student lead generation platform, CollegeXpress.
It's more than a list buy—it's better
On the CollegeXpress platform students initiate every connection. Every name sent to a partner school is a student who has taken an action through an email outreach or on our site saying they are interested in your institution. With CollegeXpress, you get immediate access to hand raisers, which puts you a few steps ahead of any cold name buy.
Further, we send an ongoing, unlimited feed of names year-round, so not only are you seeing senior names, but you're also getting a healthy pipeline of juniors, sophomores, freshmen, and younger students you can start outreaching to and building a connection with.
In fact, in 2021, 45% of our 4.1 million inquiries made to our partner schools were students with a high school graduation year of 2023 or younger.
We'll do the work—just tell us your goals
Tell us your goals and we'll position your college or university in the best visibility for the students you seek. Our system is set up with 40+ different audience segments to help with any enrollment goals you may have. Whether it's trying to find students with specific major interests or a certain location or academic achievement level, we have it all.
Once we know your goals and the students you are recruiting, our strategists do all the work to get you set up, and you'll see leads flowing into your inbox almost immediately.
Collegexpress.com is a relied on student resource and immersive online experience
First and foremost the CollegeXpress Platform is a resource to students, parents, and advisors in the college and scholarship search process. Millions of students depend on CollegeXpress.com as an educational tool, supplying information on their post-secondary choices, the process and scholarship potential—which is why it's a trusted tool for hundreds of institutions, too. The student experience is a priority for us. The better the experience on collegexpress.com, the more likely they are to return and engage with us (and you!). We have a dedicated content team with student, counselor, parent, and college administrator writers who develop collegexpress.com content. Our content library is vast and includes thousands of articles, blogs, lists, and tools for students to help lead them to the best choices. collegexpress.com is where student's college lists are built, schools are researched, and connections are made.
We're digital marketing's best friend
Consider CollegeXpress the perfect companion to any digital work you're doing. It's a constant stream of qualified names that you can feed into your digital marketing efforts, whether they're list-based or look-alike audiences. In combining these efforts, you'll be ensuring visibility of your institution in front of these students and creating a truly holistic experience for them.
And if you're trying to navigate the restrictions that many digital platforms have placed on reaching the under-18 crowd, CollegeXpress is truly the answer to keeping your institution front and center of millions of students you might not otherwise be able to reach through your digital efforts.
Students are waiting to hear from your school
We have a large database of students who have taken action on collegexpress.com, expressing interest in schools even if they aren't a partner of ours (yet!). What this means: surprise! There are qualified student names, spanning all graduation years, just waiting to hear from you.
It's easy to get lost in the shuffle of all the things that make up lead generation. In any conversation with any vendor, you're going to get the bells and whistles, services, segments, and more. We're here to bring this all back to what this solution is for you: connecting your institution to the right students and the right students to your institution. That's it.
Easy, efficient, and simple lead generation.
If you want to learn more about how the CollegeXpress platform can help you achieve your enrollment goals, contact us today.