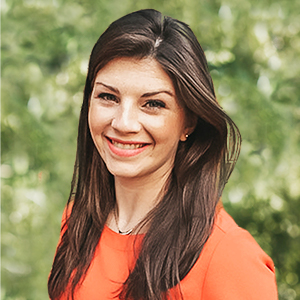 Feb 24, 2022
Persona
Carnegie, a higher education marketing and enrollment strategy company, launches an agile, budget-friendly, and effective alternative to the traditional higher ed Student Search.


For immediate release—Westford, MA—Carnegie, a leader in higher education marketing and enrollment strategy, announced the launch of an alternative to the traditional Student Search service, a relied-upon industry staple in need of a redesign. Carnegie's Student Search addresses the outdated traditional model that is neither student-centric or market-mindful—and is very often expensive and ineffective.
What makes a Carnegie Student Search different? By changing the philosophy to a nonlinear, ecosystem approach to enrollment marketing, Carnegie's integrated solution acknowledges that it's the student who directs engagement—including if, where, and when engagement happens. Carnegie's method encourages colleges and universities to narrow focus to students who are the right fit and humanize messaging to capture attention in a hyper-competitive, oversaturated market. This philosophy is supported by always-on strategies to engage students at any time, wherever they are in the process. Finally, Carnegie is operating in an institution's Slate instance (Technolutions' CRM), in lieu of an outsourced proprietary system. This optimization of a decades-old process yields significant cost savings for institutions, presenting the opportunity to diversify enrollment strategies and impact enrollment.
"We are thrilled to be offering a comprehensive Student Search that is an alternative to the traditional approach. The higher education landscape has changed, and we recognized that the market needed an orbital approach that was also affordable," said Carnegie Chief Strategy Officer, Tyler Borders. "The combination of our personality-driven enrollment marketing services and critical operational evolution, leveraging Slate, is game-changing for Carnegie clients. For institutions who are ready to search differently, we'll be a great fit." 
Carnegie's Student Search is built on six pillars:
Market Intelligence:

Enhanced by an external research study to better understand one's market and audience perceptions—a powerful tool for differentiation.

Lead Generation:

Diversified and always-on, digital-first strategies are recommended, like paid digital advertising, web personalization, and college search platforms (like CollegeXpress) that aren't confined to a calendar window.

Advanced Segmentation:

Driven by personality-based student personas, communications speak to an individual's personality and core motivations—resulting in real connection.

Slate CRM Execution:

Fully supported execution—from implementation to next cycle optimization—in your institution's Slate CRM for cost savings and efficiencies in operation.

Personalized Fulfillment: Differentiated, beautiful, and data-driven creative, supported by fulfillment that is automated yet agile.
Industry-Leading Digital:

Integrated into Slate CRM and executed by a powerhouse team that was recently recognized as a Google Premier Partner, Carnegie's digital execution is precise and always optimized.
"Carnegie Student Search is already maximizing enrollments for clients," said Carnegie Chief Development Officer, Scott Novak. "We've had clients adopt our services and see on average an 11% increase in yield as a result of their optimized efforts. In another example, our personality-segmented emails alone increased engagement by 10% for one university last fall, while application conversion increased by more than 4%. We're thrilled to be taking on more Student Search partners in 2022."
Comprising Carnegie's best-in-class services, this product innovation demonstrates Carnegie's commitment to delivering comprehensive and custom solutions for its university partners.
To learn more about Carnegie's Student Search, read "It's a New Day for Student Search" and register for an upcoming free webinar, It's Time to Redefine and Redesign Student Search.