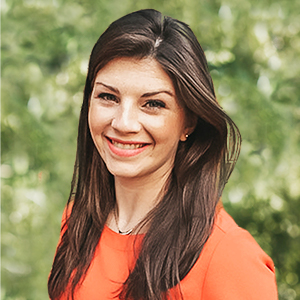 Apr 01, 2022
Persona
International student recruitment was hit hard over the last five years due, in part, to restrictive US travel policies and the pandemic—straining already lean international recruitment offices at colleges and universities. The decline in new international student enrollment was sharp—Open Door reports a more than 50% decline in new international student enrollment between 2016–2017 and 2020–2021. Today, to assist the rebuilding of the US-International pipeline we're announcing a formal partnership with QS Quacquarelli Symonds (QS), the world's leading provider of international enrollment services, and insights to the global higher education sector. This partnership will support international enrollment offices at US institutions as they rebuild their student pipelines.
QS's mission is to enable motivated people anywhere in the world to fulfill their potential by providing world-leading end-to-end enrollment solutions for institutions, international students, and counselors. The company also delivers insights to enhance international university performance, partnerships, and reputation. QS World University Rankings have grown to become the world's most popular source of comparative data about university performance, and its flagship site—TopUniversities.com—is a trusted  resource for international students and counselors, attracting over 50 million unique visitors annually. Additionally, QS runs over 300 market-leading student recruitment events across more than 50 countries, with additional events focused on diversity and undergraduate recruitment planned for fall 2022 and beyond.
Higher education—and specifically, Carnegie partners—will benefit from leveraging QS's reputation and multichannel enrollment teams abroad. Working with QS and Carnegie, partner universities will be able to expand their recruitment capabilities to include QS's highly knowledgeable enrollment managers, admission and visa teams, vetted recruitment partner networks, college counselors, government relationships, and more. QS combines a global reach with local market expertise to ensure partner universities have a turnkey solution for multichannel recruitment across diverse student markets.  
You can read more about the partnership in our press release.
From the press release:
"In recent years, we've seen landscape shifts that have caused increased pressure on US institutions' international offices and made clear the need for diversification in international student recruitment. The partnership between Carnegie and QS will assist those international offices in navigating the global landscape changes and strategically rebuilding their international enrollment," said Carnegie EVP Melissa Rekos. 
"QS is delighted to be partnering with Carnegie," said Nunzio Quacquarelli, Founder and CEO of QS. "The two organizations share common values and have evolved over 30 years into market leaders in their respective fields. We admire Carnegie's expertise in digital marketing, which complements QS's expertise in data-informed candidate matching and end-to-end enrollment management capabilities, spanning 56 source countries around the world.
"QS has a unique capability to drive a diversity of international enrollments for institutions looking to reduce their reliance on China, or those simply looking to increase their international intake at the undergraduate or postgraduate level," Quacquarelli said. "We look forward to working with Carnegie to utilize the full potential of QS websites, events, and multichannel enrollment solutions on behalf of US institutions."
Read the press release here and reach out to our team to learn more about leveraging this partnership as a part of your international recruitment strategy.