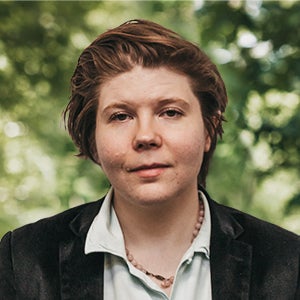 Mar 04, 2021
Persona
Tackling Search Engine Optimization (SEO) for an entire higher education institution can seem like a daunting task. You hear that you're missing out on traffic and leads by excluding SEO from your marketing strategy, but you don't know where to begin. So you do your reading. You peruse a few articles about metadata and content optimization and decide to purchase a tool or two that promises greater keyword insights and information about your competitors. 
Chances are, you already have Google Analytics set up for your institution and may already be using Google Search Console. Beyond these basics, the information from your new SEO tools goes one of two ways: you're either swimming in a deluge of data you don't know what to do with, or it's not helpful, with vague to obvious recommendations or .com sites listed as competitors.
With this information, you might start slow. You do a few crawls, optimize some pages with the keyword recommendations, and write a couple of blog posts. However, no one on your in-house team—copywriters, developers, IT, or marketing—has the bandwidth to devote their role entirely to SEO. As such, you primarily focus on day-to-day issues rather than develop an overarching plan encompassing goals and best practices, and your tools continue to show errors—some don't get resolved, while new ones pop up.
As a result, nothing happens—no extra leads and no increased traffic. You then dismiss SEO as a total sham and write it off from your marketing efforts completely.
In this unfortunately common scenario, two aspects undermined your higher education institution's in-house SEO strategy: no clear guidance and strict dependence on SEO tools to tell you what to do and where to focus your efforts.
Where SEO tools excel
SEO professionals who've been at their trade for at least a decade remember the days of manual audits and dodgy traffic tools that didn't differentiate paid from organic search. Page by page, you'd check for duplicate content and missing metadata that could be rewritten, while Google Webmaster Tools assisted with identifying blocks of duplicate content related to technical SEO issues that could be consolidated with a canonical tag or 301 redirect. 
Once tools like Moz and SEMRush promised thorough crawl reports, you could streamline your workflow to focus on more broad-picture tasks while often getting a more detailed snapshot. Yet technical SEO isn't the only area to benefit from SEO tools. A wider range of keyword research and social monitoring tools indicate not only which general keyword terms users are entering into organic search but what they're looking for based on long-tail and question-based phrases. Similarly, competitor monitoring features indicate where area or similarly sized schools are excelling—and where your SEO strategy could use some work. Then there's reporting. No longer do you need to manually look up which keywords you're ranking for: various rank trackers indicate which terms are in Google top 10 pages, which pages are pulling in the ranks, where (local vs. a national search) those terms are ranking, and if your pages are in the local pack or showing up for rich snippets.
In short, SEO tools make professionals' jobs far easier, but there's a catch. You need to know what you're looking for and how it can be applied and further need to develop an SEO strategy based on regular content creation and optimization, tech audits and actions, and competitive reviews to adjust your plan. Big picture, SEO tools offer even novices some guidance, but without an understanding of what they do and how to use them, you'll approach your strategy without a clear sense of direction and wonder why you're not getting the results you want. You've basically reached a dead end before your journey has yet to start. 
Why you can't depend fully on SEO tools
Through this general perspective, here's where strictly depending on SEO tools can torpedo your higher education institution's strategy.
A narrow perspective with no nuance
At Carnegie, we emphasize the importance of writing what your audience is looking for and how search listening, examining question-based and other long-tail phrases, and simply understanding your prospective students' needs all lay the groundwork for your SEO content strategy.
Unfortunately, basing all content decisions on a keyword research tool's results boxes you in and, at the same time, creates superfluous or overstuffed content not geared toward your prospective student audience. 
Typically, someone seeing all the terms coming up when searching for a particular keyword or analyzing a URL with a tool wants to rank for everything, ideally with all phrases on page one.  However, a single-minded, unfocused strategy where you're adding dozens of terms to a single page won't deliver and spreads a broad spectrum of keywords too thin. Instead of aiming to do everything at once and perform 100% across the board, examine long-tail phrases for your programs and apply those to existing pages, ideally focusing on one to two relevant phrases per page. Then, from this more structured foundation, explore question-based phrases that prospective students are entering into organic search to develop evergreen information pages and blog posts.
Through another perspective, certain keyword tools tend to provide data regarding how valuable a term is, be it search volume, visibility, or, overlapping with paid digital marketing, cost per click. It's tempting here, in a similar fashion, to strive strictly for the terms with greatest search volume, visibility, or value, thinking that focusing on this area will yield greater returns.
While we don't suggest ignoring these areas, context is key: if the terms don't resonate with your audience's habits, the best you can do is create high-ranking content with a high bounce rate that doesn't deliver the impact you seek.
As a third related factor, even the most advanced keyword tools don't consider context, nuance, or usage—they're simply generating related terms, either around a specific combination of words or what it perceives as intent. For many schools, terms may be tangential—if not irrelevant—and folding them into your content strategy results in wasted time and a glut of pages that don't perform. 
A prime example of this is optimizing a Master of Business Administration (MBA) program page. Your SEO tool's results may encompass terms like "online MBA," "part-time MBA," and "accelerated MBA" as well as concentration-based phrases like "MBA accounting" or "MBA finance." The results can also go broad, offering suggestions like "MBA jobs," "management career," "business degree," and "top business schools." What you see here spans the specific to wide reaching and irrelevant, particularly considering your audience of prospective students may have already earned a Bachelor of Business Administration degree and are seeking out a specific type of MBA program. 
As a better strategy, approach your list of results with a fine-toothed comb, vetting anything that doesn't apply to your audience right off the bat then further exploring anything that may appeal to their interests. In thinking about content and structure, you may additionally want to allocate more specific terms to separate pages. 
You rely on your webmaster to solve all the problems
A technical SEO audit delivers a comprehensive analysis of your site's issues concerning structure, content access, errors, redirects, and factors affecting load time. Yet results indicate that certain issues may be more pressing than others—a high number of internal 4xx errors or nofollow tags, ubiquitous 302 redirects, widespread duplicate content, or JavaScript and CSS issues that affect page load time and user experience. Considering the variety, you seek to tackle it all, perhaps on an individual basis, but it has no effect: a single-person endeavor is no match for widespread institutional practices causing the issues to occur and accumulate in the first place.
Instead, tackling technical SEO via a tool is, first and foremost, a team effort—not one that can be spearheaded and executed by a single person. Concerning the outstanding issues, you need to determine the best individuals to handle the job—be it a developer or IT professional, marketing team, or a department updating its own content. Then prioritize what's important and will have the greatest impact, and go through your list gradually—you can't get it all done at once, nor should you. From here, analyze the results to establish best practices to reduce recurrence and proliferation in the future.
Additionally, you'll require insight to determine what the issue is and why it's occurring, and here's where working with an SEO professional benefits your team. Without this context and direction, your efforts will end up misguided, with no actions taken, and you'll fall short of your goal.
ROI Won't Be Absolute
In the present, the factors going into SEO and the success it delivers are significantly more complex than they used to be. Close to a decade ago, you could research keywords with a tool, optimize or create content around the results, and then observe traffic and any related sales numbers.
Unfortunately, the insights tools deliver don't always translate exactly to a reliable ROI:
Ranks and traffic may increase, but due to outside factors like season or economic downturn, users simply don't click or follow through.

Your site's user experience undermines your efforts, leading prospective students to a dead end and causing them to feel frustrated. Eventually, they reach a point where they can't learn more or can't take any action.

SEO tools don't take

all attribution methods

into account and are frequently based on last-interaction models. Your results are a snapshot that doesn't factor in the role paid search, Display, social media, or email marketing played in influencing the prospective student's decision to search for a particular keyword.

Bot traffic can artificially inflate metrics, giving the impression that a campaign is successful.
In these scenarios, ranks, impressions, traffic, and clicks are up—but the leads don't follow a similar trajectory. Rather than troubleshooting the "why" behind these factors, you dismiss the SEO tools you're using as not worth the investment.
The same old content
Ever feel like you're reading an article or guide and get a sense that you've read the exact same thing somewhere else before? In targeting certain keywords and even long-tail phrases, lots of websites—schools to businesses—get bogged down in pursuing the highest terms and doing whatever their competitors are doing that they're essentially coasting on unoriginality.
Here's where thinking about your audience comes in handy. It's also an opportunity where you can weave in your own expertise and insight to create unique, authoritative content that reflects your institution's department, program, or services. You don't want your content—be it a guide, informational page, or blog post—to be a mirror image of what your competitors provide. Rather, in these instances, SEO tools offer guidance about the terms that are ranking well, and it's up to you—based on your own research, goals, and knowledge—to have your content reflect what you can do for prospective students.
It's not automatic
SEO takes work, tools or not. The audit and keyword research are just the beginning, and whether you're still doing everything manually or through the guidance of tools, these initial results form the groundwork for all actions going forward. 
Tools won't do the work for you—they simply provide insights that you have to analyze, assess for the best strategy, and delegate. Action and then results start with assigning tasks out to the appropriate employees. Getting through an audit or writing several pages of content is simply the starting point. From here, your team (either in-house or with an SEO professional) needs to analyze the outcome of the initial work and make adjustments going forward. Stopping at the tools' results often means your SEO efforts and subsequent results come to a grinding halt at the same time. 
As a baseline, SEO tools assist with conducting assessments each month or quarter—whichever interval works for you—but it's up to you to determine how to address those issues. As we mentioned, this information helps with establishing best practices for content, web design, and navigation, but that's only the beginning. A tool simply indicates what needs to be done and if your ongoing efforts are successful.
You get what you pay for
Do a Google search for "SEO tools" and you'll come across roundups of recommendations for free SEO tools. By contrast, your research may also take you to commercial-level subscriptions for tools that cost a few hundred to a few thousand dollars a month.
As they say, you get what you pay for. Certain free SEO tools may be a diamond in the rough, but the majority out there offer a limited snapshot concerning issues and the actions you need to take—or require you to upgrade to a payment plan before you receive more meaningful insights. If you're seeking to make an impact through SEO, comprehensive, detailed, and nuanced is the way to go, and excluding Google's suite of tools, free solutions seldom deliver consistent results. 
That being said, the investment in commercial-level subscriptions is only worth it if you have a team dedicated to acting on the data such tools provide. Before you make this financial investment, evaluate if you have the internal manpower to follow through on its results and develop a long-term plan.                                              
Let Carnegie get your school's SEO strategy off the ground
Interested in learning more about SEO, be it how to write stronger content or manage technical issues? Carnegie's SEO team is here to audit your site, identify issues impacting its performance, and discuss steps needed to go forward. Contact us today to learn more about our content and technical SEO audit services.