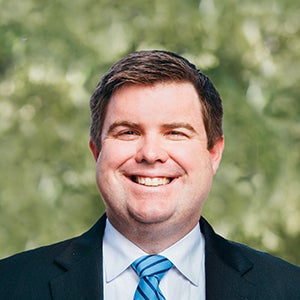 Feb 03, 2023
Persona
The recent scramble by financial aid offices to update cost of attendance budgets based on guidance from the Department of Education was a reminder that there are more substantial changes to come. The FAFSA Simplification Act, which will have the most significant impact on the 2024–2025 aid year, will deliver a streamlined application form and a new measure of aid eligibility, among other updates.
Our Modeling and Financial Aid Optimization team at Carnegie has been monitoring implementation of the provisions of the FAFSA Simplification Act. We are actively assessing potential impacts for our partner institutions and have recommendations for how any institution can prepare itself for the change ahead.
The news on the FAFSA Simplification Act
Viewed by many financial aid officers as long overdue, the FAFSA Simplification Act will substantially reduce the length and complexity of the application process for many families. It will also expand eligibility for Pell Grants and permit some students with the highest financial need to receive aid that exceeds their cost of attendance. Finally, the Act will restore aid eligibility for some student populations that have previously been excluded from Pell Grants—good news for students.
And some good news for you too: The Department of Education's phased approach to the implementation of FAFSA Simplification means many of the most significant changes won't take effect until the 2024–2025 aid year, with the FAFSA that students and families will begin to complete on October 1, 2023*. That gives colleges and universities critical time to understand FAFSA Simplification. And we'll all need that time to adjust our financial aid packaging and communication strategies to ease stress for both institutional staff members and the students and families affected by these changes.
What to do now to prepare
Here are our recommendations on what your institution can do now to make sure everyone is on the same page when it comes to financial aid and FAFSA Simplification.
Invest in training so you can communicate more effectively
The financial aid world is complex—not just for students and families but for the staff members at colleges and universities tasked with understanding and communicating aid eligibility and related concepts. As you implement the FAFSA changes already underway and plan for the more significant changes in the 2024–2025 aid year, consider making training opportunities available to your team members. It's especially important to include those outside the aid office who may not have access to the same information and resources, like admission counselors and student ambassadors. Equipping enrollment staff to speak confidently about the changes coming, your institution's plan to adjust and accommodate, and resources available to students will improve your communication with families and ease confusion on your team.
Start planning for a new measure of aid eligibility
Many institutions currently utilize Expected Family Contribution (EFC) information from the FAFSA to determine eligibility for institutional need-based aid, including grants. When planning for institutional aid budgets, colleges and universities must already consider potential shifts from year to year in FAFSA filing rates and financial need in their admitted and enrolling student populations to guard against unexpected increases in grant expenditures. The transition from the EFC to the Student Aid Index (SAI) adds another wrinkle to that planning.
The SAI is designed to be a better measure of eligibility for aid and to expand grant aid for the highest-need students. This change adds even more uncertainty to financial aid planning at institutions that have spent the last several years weathering the impact of COVID-19. If the transition to the SAI substantially changes need aid eligibility for student populations, that can lead to difficult outcomes in both directions: Students with expanded aid eligibility will cause increased pressure on gift aid budgets, and students with reduced aid eligibility may encounter challenges meeting their educational costs with less aid, leading to more appeals for reconsideration and possible student attrition.
Fortunately, the impact of the FAFSA changes and the new SAI will be modest for many families, particularly those with only one household member in college and those below the highest levels of financial need. Further, for the highest-need students, the FAFSA changes may mean additional eligibility for critical financial resources.
To help anticipate potential risks from using the SAI to determine institutional need-based aid eligibility, institutions can use NASFAA's Student Aid Index Modeling Tool (available to NASFAA member institutions). This tool will directly assess differences between the EFC and SAI for individual student cases or larger populations. Particularly for colleges and universities that offer institutional need-based grants and link grant eligibility to FAFSA information, understanding the differences between EFC and SAI amounts for both individual student cases as well as larger batch populations will help calibrate aid strategies for 2024–2025 and future years.
Don't forget about continuing students and their families
When preparing to accommodate the adoption of the SAI and other FAFSA changes, institutions must be attentive to the impact on continuing students and their families, not just newly enrolling students. The SAI's exclusion of the number of household members enrolled in college will be particularly noticeable for families who currently have two or more members in college, or those who will have two or more enrolled beginning in the 2024–2025 aid year. For those students and families, their 2024–2025 SAI may be considerably higher than the EFC would have been under the prior formula (consider Example #2 in NASFAA's case studies on the impact of FAFSA Simplification), and that impact will extend to multiple enrolled students, potentially reducing eligibility for federal, state, and institutional need-based aid.
Colleges and universities should anticipate increases in the volume of appeals and requests for reconsideration from families with two or more members in college, and consider making available additional appeal resources earmarked for families impacted by the change. Financial aid offices can use current year (2022–2023) FAFSA data to estimate the proportion of their enrolled students who come from families with multiple household members in college and (in tandem with the SAI Modeling Tool above) begin to assess how the SAI will change the calculated financial need (and aid eligibility) for those families.
Determine your change philosophy
How will you ensure enrollment success in this year of major change? Our team's philosophy is to approach the FAFSA changes similarly to other significant shifts to key elements of the admission, aid, and enrollment process that have produced uncertainty for institutions. For example, we'll weigh these changes as we weighed the adoption of test-optional policies or a significant disruption to campus visit programs. We will work to assess the degree of change in key indicators and identify existing data that can be used to estimate impact. We'll ensure our institutional partners understand these changes and the risks or opportunities they present. We recommend developing a philosophy for your campus, or feel free to reach out to talk about ours!
By beginning the planning process now and taking advantage of resources available to help navigate these changes, you can improve the confidence of your communication to current and prospective students and reduce the risk of significant impact to enrollment outcomes like headcount and institutional gift aid expenditure.
Need help with your Financial Aid Strategy? Our financial aid experts are ready to talk aid optimization—start a conversation today!
*UPDATE: since publishing this article Department of Education officials have announced that the FAFSA application may not be ready by October 1, 2023. But now is still the time to plan.