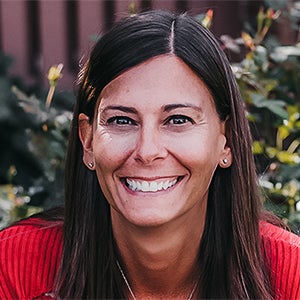 May 09, 2023
Persona
The final sunsetting of Universal Analytics (UA) is fast approaching on July 1, 2023, as it makes way for Google Analytics 4 (GA4). If you haven't heard, GA4 will be an entirely different analytics platform and is not compatible with the current version of Universal Analytics, so it will not be possible to migrate data from UA to GA4 after this date.
That may sound alarming, but don't worry. There are steps you should take now to get ready for this switchover, but time is running out. So what is GA4, how is it different from UA, what does this mean for you, and how can you prepare now for the change? Let's break it all down.
What is GA4?
GA4 embodies a new age of measurement, one that will operate in a privacy-first, cookieless environment and uses an event-based data model for tracking. This is in sharp contrast to Universal Analytics, which is dependent on cookies and measures independent sessions and page views. According to Google's official announcement, Google Analytics 4 will apply advanced machine learning models to provide "a more complete understanding of how customers interact with your business."
Learn more about Google Analytics 4 for higher ed users.
How will GA4 differ from Universal Analytics? 
Google Analytics 4 will:
Bring web and app together into one property for better cross-device analysis, something currently lacking in UA.
Provide deeper integration with Google Ads.
Remove some key metrics such as bounce rate, replacing them with engagement metrics.
Measure event-based actions instead of session-based to provide better pathing of a user across platforms.
Augment machine learning capabilities to overcome a cookieless world and use this to fill gaps for missing data. Machine learning will also be used to predict user behavior for marketing.
Provide built-in automated Event Tracking with better accuracy of events and conversions.
Leverage BigQuery integration so you can extract and own your analytics data. This option was previously only available with the paid version of analytics, Google 360, with a hefty price tag of $150,000 annually.
Have a different tracking code and template tag in GTM. You can't simply "migrate" or "upgrade" a property from Universal Analytics to GA4; rather, you must create a separate property altogether. This also applies to advertising audiences (they will need to be recreated in GA4 too).
What do I need to do to prepare for GA4?
First, it's critical to note that data in GA4 is not retroactive. This means you won't be able to look back at data from before the day you install the new GA4 instance. Here are some things to do to prepare for the eventual switchover:
Start GA4 today and run it alongside and in parallel with your Universal Analytics. Since data will be fresh from the day that GA4 is installed, it won't allow historical comparison reporting period-over-period to UA data, so you'll want to start collecting data in GA4 as soon as you can.

Pro tip

: Google advises clients to extract their UA data to store in a database (e.g., BigQuery).

The user interface and traditional reports have been renamed, adjusted, or may be difficult to find in the transition, so expect a learning curve. Therefore, the sooner you begin learning GA4 functions, the better.

Link UA to Google Search Console (and do this when you're setting up GA4 as well). This enables marketers to view data, such as their site's rank and queries that led to clicks, from within Google Analytics 4. This expands your ability to analyze search traffic and enables you to directly compare search data with site analytics, which can help you get a better view of the user's journey and identify correlations.
If all of this sounds overwhelming, don't fret—we're here to help. Our team of Google Analytics experts can start with a general assessment of your current Universal Analytics to ensure that you're maximizing your current data collection. In addition to making sure UA is set up for best practices, we can help you implement GA4 to ensure it's installed properly from the start and that you're tracking the right data starting now. Want to learn more or need help? Feel free to reach out to us at info@carnegiehighered.com.
Learn more about how Carnegie can support you with a customized Google Analytics 4 Workshop or Implementation Services designed for higher education institutions.
Alexa Poulin is Chief Digital Officer at Carnegie, managing the daily operations of Carnegie's leading-edge Digital Marketing team. As a former collegiate director of marketing with more than 20 years of student-facing marketing experience, Alexa understands the complexities of recruitment and enrollment marketing challenges. Alexa also serves as a board member of the American Marketing Association, working alongside colleagues to plan and execute AMA's annual Higher Ed Symposium.
Follow and engage with Alexa on Twitter and LinkedIn  where she shares content and opinions on digital and direct marketing, strategic planning, email marketing, and audience segmentation.