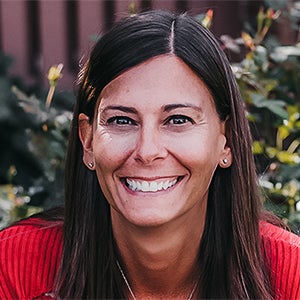 Sep 27, 2021
Persona
Google Restricts Ad Targeting to Users Under 18. What Does This Mean for Higher Education Marketers?
Last month, Facebook made sweeping changes for advertisers targeting audiences under the age of 18. On the heels of Facebook's rollout, which took effect August 23, Google has also announced restrictive privacy measures for the teenage audience. Some of Google's privacy measures include:
Location history, which tracks location data of users, will be turned off for people under 18.
Videos uploaded to YouTube by users 13–17 years old would be private by default, allowing the content to be seen only by the users and people they designate.
YouTube will also remove "overly commercial content" from YouTube Kids.
One of the most profound impacts for higher education marketers is the almost glossed-over mention of ad targeting restrictions for audiences under 18. In Google's announcement, it wasn't entirely clear what the targeting restrictions will be or precisely when they would take effect.
Reaching prospective students under age 18
Even with these significant shifts, it's important to note you can still reach traditional prospective undergraduate audiences on the following platforms.
Google
As a Google Premier Partner, Carnegie has been in constant communication with our dedicated Google team since the announcement to best understand what these changes mean. Our Google team has verified that within the next several months, Google will block ad targeting based on age, gender, or interests of people under 18. However, it's important to note that PPC ads will continue to show to those under 18 based on their keyword searches—so having a strong PPC brand campaign and solid SEO plan has never been more important.
Facebook
While also restrictive, Facebook's changes are different from Google's. Facebook does allow for broad-based targeting by age, gender, and location but removed targeting based on interests, behaviors, or custom audiences (like lists). So while you may no longer be able to leverage more granular targeting like using lists and behaviors, you can still target broadly using simple demographics of age, location, and gender. Knowing your key markets and having highly compelling ads will be the keys to success here.
Other strategies to consider
While Facebook and Google have limited their teen targeting, there are other platforms and tactics that don't have these restrictive measures (yet).
Snapchat
Snapchat has been a long-time favorite for the under-18 crowd. It's the perfect platform to get in front of traditional undergraduate students where they are spending their time (reportedly 30 minutes or more per day!). Snapchat's advertising opportunities have been growing and improving steadily. On Snap, you can target by location, demographics, interests, and devices as well as create custom audiences (previously the hallmark of Facebook and Instagram until these recent restrictions).
Easily create custom audiences to target students under 18 with:
Snap Audience Match: Upload customer lists and target those customers on Snapchat.
Look-Alike Audiences: Target Snapchatters similar to your existing customers.
Mobile App Custom Audiences: Reach Snapchatters who have already engaged with your app.
Pixel Custom Audiences: Reach Snapchatters who have already engaged with your website.
And more.
TikTok
TikTok has been one of the fastest-growing social media platforms, and with almost one-third of its users under age 19, it makes it an ideal channel to reach traditional prospective undergrads. Not only is TikTok a great resource to reach this age demographic, but it's also less crowded with advertisers. In a recent study by Sprout Social, it was reported that only 4% of marketers were using TikTok, making it the least used social platform for marketing.
Similar to Snapchat, you can target TikTok users by age, gender, location, and interests as well as create custom audiences and look-alike audiences to reach prospects similar to your currently enrolled students. TikTok also allows you to load lists to the platform to reach your purchased names, inquiries, and prospects through TikTok advertising. While this list-based strategy is still in beta at TikTok, Carnegie can currently whitelist any of our clients for this tactic.
CollegeXpress
Even with all these ongoing changes, there are lead generation sources like CollegeXpress that have remained consistently effective to reach the under-18 audience. Sites like CollegeXpress not only support traditional undergrads as they journey through the college search process but also guarantee visibility and lead generation for institutions as students interact with colleges that interest them. CollegeXpress allows for targeting by geo, academic interest, religion, and more, and unlike any other digital marketing tool, this strategy is created specifically for enrollment marketers and students, allowing for optimised conversion. As these tools have innovated over the past 25 years, you now have a digital strategy that's an immediate, turnkey inquiry and lead generation solution.
IP Targeting
You can round out your under-18 campaigns with IP Targeting, where you can guarantee fantastic match rates (over 90% with Carnegie) to take those tried-and-true traditional undergraduate student lists and match their home addresses to their home IP to reach them through digital Display ads. Don't underestimate the impact IP Targeting can have to augment your traditional Student Search campaign or yield efforts.
There's never a dull moment in the ever-changing digital marketing landscape. Consumer privacy and ad targeting continues to become more and more restrictive, but don't be discouraged. It will still be possible to reach your audiences, and we are all in this together. I have said it before in a previous blog, but it's worth repeating: As with everything in the past year, this will be our new normal, and we will all adjust.
For more information on how Carnegie can help your institution connect with the right students through any of these platforms, contact us today.