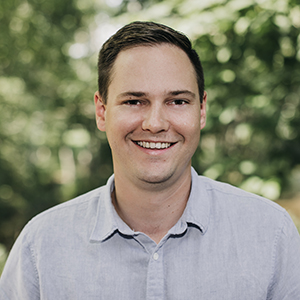 Jan 28, 2021
Persona
While 2020 caused a lot of disruption for higher education, there are going to be even more challenges for marketers as Apple introduces new privacy and tracking measures in the coming months that will impact how we approach and track our digital marketing efforts in 2021 and beyond.
User privacy and data use continues to evolve
First announced back in June 2020, Apple will soon require all apps on an iOS 14 device to show users a new App Tracking Transparency (ATT) prompt, which alerts the user that the app they're about to use may be collecting their data and asks the user to opt in or opt out to whether information that's used to track them or is linked to their identify/device can be collected. iOS users have always been able to opt out of certain tracking parameters for each app they use, but this will be the first time they'll need to actually opt in to allow tracking.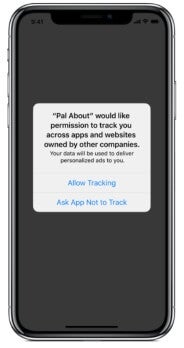 Why does this matter to advertisers?
This new ATT prompt means that a large percentage of target audiences we're looking to reach across major advertising platforms and exchanges, such as Facebook/Instagram and the Google Display Network, may no longer be as easily targetable as they previously were. Apps collect data on their users that advertisers can use to hone their audience targeting to reach prospects with psychographic interests. Without that data being reported to ad platforms, advertisers will be stuck resorting to contextual targeting or using first-party data to reach prospects on iOS 14 devices.
But the impact doesn't stop there. The ATT prompt will also restrict how certain mobile-based events, such as conversion and location tracking, are able to be reported back to the different platforms. Google has already been moving to a "modeled" conversion tracking method and recently announced they expect to expand that model further for ads served to iOS 14 devices. With modeled conversion tracking, Google will use aggregated and anonymized data to estimate conversions that Google is unable to observe directly.
The prompt will also give users the choice to share their precise location with an app or not, which will no doubt impact the efficacy of geofencing campaigns that rely on precise GPS coordinates.
The immediate impact for Facebook/Instagram advertisers
Facebook will no longer be able to offer a 28-day attribution window and will instead be limited to seven days as the maximum time frame, which will result in advertisers losing visibility of conversions occurring beyond seven days. In some cases, Facebook may need to rely on statistical modeling for certain attribution windows and/or metrics to account for less data availability from iOS 14 users.
This is unfortunate due to the nature of higher education audiences' decision-making process. For example, prospective students often need more than a week to start and complete an application, whereas an activity like purchasing a new pair of shoes typically needs a much shorter commitment window. We anticipate that the higher education industry will see a reduction in the total number of conversions that can be attributed back to our campaign efforts with this change. 
Along with the time frame of when our campaigns can track conversions, advertisers will also be limited to the total number of conversion events  (things we want to track) that Facebook will be able to report back on. Since this will be decided at the domain (.edu) level, if multiple areas of campus are all running concurrent Facebook campaigns, internal teams will need to collaborate to ensure that the web-based actions that matter the most to all parties are appropriately tracked. 
For those running ad campaigns on Facebook or Instagram, we suggest following Facebook's guidance to verify your domain and plan for eight conversion events per domain. Otherwise, those eight events will be chosen for you, and any campaigns set to optimize toward events outside of those eight conversions will be paused. iOS 14 will be limiting the data sent to Facebook Ads Manager for users who opt out of tracking and only sending one event per user per 72-hour period. So if a prospect who clicks on an Instagram ad fills out an inquiry form and in the same session decides to register for an event as well, only one of those tracked events will be sent to Facebook Ads Manager. To account for this, Facebook will be implementing a feature that allows advertisers to rank those eight events in priority order. That way if a prospect takes multiple tracked actions, advertisers will at least be able to see the most valuable one. We suggest Submit Application events take this #1 spot for higher education marketers, followed by other critical steps in a prospect's journey, such as registering for an event or submitting an inquiry.
The eight conversion events per domain means communication between departments and agencies will be more critical than ever. Institutions organized with a central marketing team will adapt easier than those that are siloed and operate independently. The Facebook Business Manager account that's able to verify the top-level domain will be in control of the eight events and their ranking, so the administrator in charge of that Business Manager should be prepared to communicate with all departments and agencies to come to a conversion tracking standard that will work for all parties.
Unfortunately, institutions utilizing CRMs that take prospects to a new domain during the application process could be impacted the most—for example, a top-level domain of YourSchool.edu with an application hosted on YourSchool.YourCRM.com. With no ability for an institution to verify a domain they don't own, pixel events (think conversion tracking) are likely to not be recorded. So if you're considering a new CRM, the ability to host it on your own domain should be on the top of your priority list.
Now's the time to prepare
It's time to invest in your own reporting solutions. Google Analytics's attribution paired with flexible goal tracking and custom events can be used to offset the limitations of the new Facebook conversion changes. Additionally, the first-party nature of the Google Analytics cookie means that the seven-day click attribution window for Facebook will most often be extended, depending on your setup of the Google Analytics property and type as well as individual user behavior and browser settings. 
To take your reporting to the next level, consider using a customer data platform (CDP) like Carnegie Clarity™. Similar to Google Analytics, CDPs use first-party cookies to progressively profile users visiting your website. But unlike Google Analytics, CDPs are focused on the individual user and can sync data to other systems like your CRM and advertising platforms. An added benefit with Carnegie Clarity (but not all CDPs) is its ability to not only provide greater attribution but website personalization as well. This added benefit gives marketers another way to send custom messages and ways to encourage visitors to identify themselves.
We've mentioned the importance of attribution within Google Analytics, but it's concurrently important to ensure the integrity of data being captured by your Google Analytics script. With the recent rollout of Google Analytics 4 (formerly App + Web), now is the time to empower yourself with custom reporting from Google Analytics and take advantage of what this data can provide.
What comes next?
While there's still much to come on these changes in the coming weeks and months, this isn't something that you'll want to wait to determine how it will impact your campaigns. Let us know if you need help setting up your Google Analytics properties to maximize tracking with these impending changes or if you want more information on Carnegie Clarity™ by contacting us here.