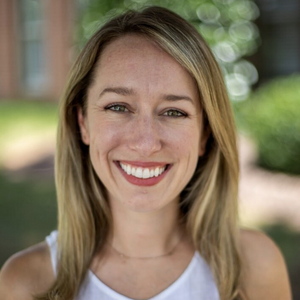 Feb 22, 2023
Persona
Keeping your team up-to-date on best practices and new features in Technolutions' CRM Slate. Slate is vital for staying ahead of the curve but, as many Slate users understand, learning to effectively apply the system's different modules can take time and result in a long list of questions. Additionally, there are system updates to keep track of, delivered by Technolutions' publications like The Slatest News or Community Conversations. Then summer arrives and we have Slate Summit where a barrage of incredible new features hits. 
The constant rollout of new features can be overwhelming, and the idea of learning and implementing each one is a daunting task. This is why Carnegie Trainings was born. To fill the void and to bring calm (and a little bit of fun, too) to this beautiful chaos. Carnegie provides a number of resources to assist in expanding your Slate knowledge. Here are some trainings delivered by our very own Slate Optimization team.
1. On-campus workshop
Professional development is key to any workplace that values staff advancement. But with so many options and only so much time and budget, you need to carefully choose what development options to pursue. A program like Slate, which has so many features and many on-campus users, amplifies these issues.
An on-campus workshop is a simple way to invest in a large-scale professional development opportunity for your team. You can invite as many of your colleagues as you'd like, and you can host the workshop right on campus for easy accessibility. In the workshop format, we encourage you and your team to bring their individual troubleshooting questions, which our staff will address in real-time. 
2. Customized training
Staffing changes are a constant in any industry. Whether it's due to a promotion, a staff member leaving, or a new role being created, change happens. Adjusting and onboarding take time, and there's often a learning curve associated with any new role, never mind having to learn a new program. Even if someone is already familiar with Slate, there is efficiency to be gained with targeted training on a new skill, feature, or module. 
Our customized Slate training allows you to identify and train on the topics or modules you believe are the most beneficial for your team. You'll walk away with all the training resources (e.g., a sample Report, Deliver message, or Voyager map) so you can reference them later.
3. Training and consultation combo
We can help to identify what to tackle next, assist on a Slate strategy project that has piled up, and troubleshoot any obstacles in your way, via a consulting engagement. We consult on a wide range of topics, a few examples are how to properly use retention policies, how to build out materials and checklists, and applying new Slate Summit features. You walk away with a problem solved and a project checked off your list! 
If you find you or your team could use coaching for further empowerment, that's when training is a powerful pairing. We're here for the in-depth teaching that will ensure your team becomes masters of their work.
4. Tiny Trainings
Slate is constantly evolving and providing new avenues for creative solutions. To match this fever pitch of innovation we're now offering bite-sized trainings, three times a year, on timely Slate Features. Tiny trainings are two hours long and virtual for ultimate convenience and access. 
Our first Tiny Trainings will be on March 9th and is all about Admitted Student Surveys. If you want to come or want to be the first to know when the next one is, let us know.
5. Carnegie Slate Camp
We have a deep bench when it comes to Slate expertise and are excited to bring those experts to you for Carnegie Slate Camp. Carnegie Slate Camp is an in-person, day-in-a-half, workshop where we dive deep into the Slate questions you need answers to right now. We can't wait to see you at Summit this year, and we hope you'll join us for Carnegie Slate Camp in the days leading up to the Summit! Spots will be limited, so make sure you are the first to know when registration opens— let us know you're interested now!
Whether you're new to Slate or a long-time enthusiast, choosing a Carnegie Slate training can serve as a high-impact opportunity for you and your team. With over 30 Slate Squad members, our team brings a comprehensive range of knowledge to all our training options. Start a conversation today to partner with us on your next Slate Training!