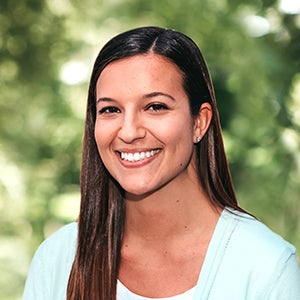 Dec 27, 2022
Persona
LinkedIn is making some major changes to sponsored messaging in 2023. By June of next year, LinkedIn will sunset its Message Ads (formerly known as InMails) format in favor of Conversation Starter Ads and a new Focused Inbox experience. We've reached out to LinkedIn for more information so you can update your LinkedIn campaigns and keep them relevant and engaging.
Message Ads and Conversation Ads—what's the difference?
Currently, long-form Sponsored Messaging on LinkedIn comes in two formats: Message Ads and Conversation Ads. A Message Ad is a one-time direct message to your prospect that prompts a single call to action (CTA), such as information form completion. Conversation Ads, on the other hand, are a bit more fluid. Like an actual conversation, they may feature multiple topics and CTAs while driving users to various destinations, including lead generation forms, event sign-ups, and application portals.
If you're currently running traditional Message Ads, you'll need to make the switch to Conversation Ads in 2023. Switching to the Conversation Ad format may sound like a heavy lift, but it's easier than you think. Plus, getting started with Conversation Ads sooner rather than later has some big benefits. According to Q2 '22 data from our team at LinkedIn, cost-per-leads are >50% lower for Conversation Ads and only getting better. LinkedIn's new Conversation Starter Ads will likely show similar levels of success!
Conversation Starters and the Focused Inbox
Conversation Ads are also changing in 2023. The Conversation Ad is now going to be known as the Conversation Starter Ad. In practice, the two are much the same: messages will still appear in your prospects' inbox as a fixed placement, encouraging users to click to engage with the ad. And just like Conversation Ads, a message will open when clicked, prompting users to take action or learn more.
The difference between Conversation Ads and Conversation Starter Ads is the new Focused Inbox experience. Starting in December 2022, LinkedIn users will be greeted with a two-tabbed inbox. Powered by AI, this new feature will categorize messages based on relevance. If the inbox deems the Sponsored Message relevant, it will send it to a primary tab that the user automatically sees. If deemed less relevant, the Sponsored Message will land in the secondary tab, where it will have to be clicked to be seen by your prospect.
Whether or not your ad gets put in the primary or secondary tab is based on your audience's past engagement. If the user's behavior shows it would find your Conversation Ad relevant, LinkedIn will put the user on an Allow List that permits the message to go into the primary inbox tab.
If you're concerned about where your ads will end up, don't worry—20% of all Sponsored Messages will be delivered to the Focused tab until the end of 2023 anyway, so you have plenty of time to learn the ropes.
What—or how much—will we have to change?
By April of next year, LinkedIn's product team will begin converting all Conversation Ads into Conversation Starter Ads. To minimize disruption to your campaigns, we recommend shifting all Sponsored Messaging assets to Conversation Ads as soon as possible. You can do this by:
Tweaking existing content to fit the Conversation Ad format (recommended)
Copying and pasting Message Ad copy into a Conversation Ad intro message with a single CTA
When reviewing your new Conversation Ad copy, you may decide to add additional CTAs and/or links to your school's website. Although the platform allows for up to five CTAs per Conversation thread, we suggest keeping things simple; one or two CTAs is our recommended best practice.
Further changes at LinkedIn to consider
Previously, Sponsored Messaging operated without lifetime pacing, causing campaigns to deliver most of their budgets within the first few days after launch. Now, these campaigns operate on a lifetime pacing model, meaning a more even delivery until the lifetime budget is reached. At Carnegie, for example, we will move away from "monthly Message drops" to run Sponsored Messaging campaigns at the same length as our Sponsored Content campaigns. We recommend you do the same!
Additionally, to benefit from lift nurturing and exposure overlap, we recommend launching Sponsored Content and Sponsored Messaging campaigns at the same time. LinkedIn reports that running Sponsored Content and Message Ad campaigns concurrently often produces stronger click-through rates and lead form completion rates from users who were exposed to both products.
Carnegie specializes in authentically connecting to audiences across channels. If you're interested in switching up your social media marketing strategy, better engaging your audience, and learning all the best practices for every platform, check out our solutions for social media marketing.
If you're interested in working with us, start a conversation.