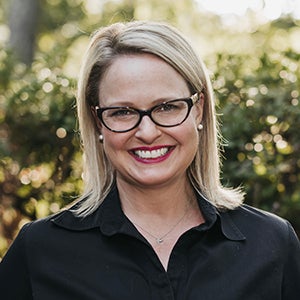 May 10, 2022
Persona
We've all been there…bright lights shining down on us as the questions begin and we stare at a room full of skeptical leadership explaining why marketing is critical and how to measure the ROI of our work. Unfortunately, in the quest to get to measurable tactics, sometimes it's tempting to forgo the critical—yet terribly unsexy and hard to measure—steps of written strategy and process improvements. If the right systems, workforce processes, and segmentation strategies aren't in place, a marketer may be able to show awareness numbers, but long-term engagement and conversion will be elusive.
Having a solid foundation set firmly in concrete strategy and written processes helps everyone be on the same page in understanding respective roles and responsibilities. Setting a marketing vision is not only inspiring, but it also sets expectations that enable focus—and the ability to say "no" when needed.
Focus on the following key foundational areas for long-term marketing growth and success. Consider using the bullets under each category as a conversation starter to dig deeper into strategy and process with your marketing team. Where are you excelling? What needs improvement?
Annual planning
Higher education marketing teams are continually pulled in multiple directions at once. Without clear annual planning, it's easy to get off track and lose sight of key objectives.
Establish an annual planning cycle and who needs to be involved.
Meet with key stakeholders and departments to determine needs for the year.
Set objectives, tactics, metrics, and timelines, then share with stakeholders for approval.
Meet regularly to review progress and pivot as needed.
Workflow processes
Higher education has been under increasing pressure to do more with less, making efficiency paramount. Having clearly outlined workflow processes is key to your success.
Develop a written process for how the marketing team will respond to requests.
Deputize specific points of contact within the team for different needs.
Set expectations with stakeholders at the beginning of a project for timeline and execution.
Establish a clear way of declining projects to stay focused on key marketing objectives.
Clearly articulate all of the above between team members and with key stakeholders for transparency and expectation setting.
Systems
Marketing is becoming increasingly automated and individualized. With limited human resources, having the right systems in place is critical to streamline processes and segment audiences.
Determine key pieces of data that need to be collected for every person in the CRM. (Data may differ by audience.)
Ensure alignment around collecting data to ensure the integrity of the data in the long term.
Confirm ongoing fluidity of data as systems "talk" to each other (e.g., gathering attribution information).
Set up reporting for regular "pulse checks" of marketing and admissions metrics.
Audiences
Understanding and segmenting key audiences by both demographics and psychographics is the next frontier in marketing and imperative for marketers to understand for future success.
Identify current markets and pipeline potential within those markets.
Identify new markets as needed. (Work toward focused geographic segments: counties, ZIP Codes, DMAs vs. states, and regions.)
Understand prospects and their communication wants and needs beyond simple demographic data.
Use your CRM and digital agency to generate individualized marketing communications based on demographics and psychographics (e.g., their personality, motivations, and behaviors).
The efficiency and efficacy created by establishing a solid foundation on strategy and workflow enable you to implement tactics—and pivot quickly—so that the all-important marketing metrics leadership is looking for can be accessed that much more quickly. So, the next time you find yourself under the bright lights being questioned about ROI, you can smile and relax, knowing you have a solid foundation—and as a result, all the information you need is at your fingertips.
Carnegie's Marketing Strategy team has extensive industry knowledge and is ready to support your strategic planning. Learn more about our marketing strategy and strategic planning capabilities.