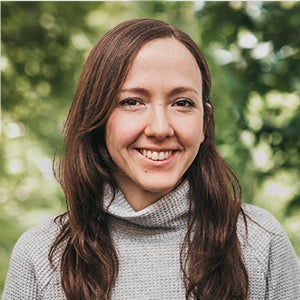 Oct 12, 2021
Persona
The number of online degree and certificate programs offered by higher education institutions has exploded in the past decade, providing endless opportunities for students to advance academically and professionally in a more flexible format. 
Delivered entirely online, these programs provide much needed support to students who are often balancing busy schedules and many home, work, and personal responsibilities. They have also opened up the enrollment reach of many colleges and universities, attracting a greater number of students from across the country to their online offerings. 
With the increasing prevalence of these programs, colleges and universities need to take a close look at their websites to ensure that they are effectively communicating the details of online programs, attracting the best-fit students, and appearing in organic search results when those prospective students are searching for online degree options. 
First and foremost: Don't shy from saying "online"
Stating that an academic program is offered online was once taboo in higher education; it carried the erroneous connotation that it was a lower-quality and less rigorous program than what was offered on campus. This perception has rightfully evolved over time, as the online degree and certificate programs offered by colleges and universities are equally as challenging and career advancing as in-person programs. 
Online programs were also initially described as "distance" or "extension." These terms have become outdated and are no longer the prevailing terminology used in higher education, nor do they reflect how prospective students are searching for online programs. 
Examining the following data from Google Keyword Planner, it can be seen that there is significant monthly search volume for online programs, reflecting a large pool of prospective students who are interested in online learning for their degree or certificate. 
"Online degree programs": 4,400 average monthly searches

"Online master's degrees": 8,100 average monthly searches

"Online bachelor's degrees": 8,100 average monthly searches

"Online degrees": 9,900 average monthly searches

"Online certificate programs": 12,100 average monthly searches
In addition to these broader search terms, there is also strong monthly search traffic for subject-specific online programs. For example:
"Online MBA": 12,100 average monthly searches

"Online psychology degree": 8,100 average monthly searches

"Online computer science degree": 8,100 average monthly searches

"RN to BSN online": 5,400 average monthly searches
It's important to know that the typical student interested in entirely online programs is not interested in an in-person program. Your institution's website should reflect that knowledge of the target audience and tailor pages accordingly. This means you need to state clearly throughout the page that a program is delivered online. This essential detail about the program cannot be hidden; it needs to be displayed prominently. 
Give them space: Online programs need their own page
Many undergraduate and graduate programs offer both in-person and online options. A common misconception is that both of these formats can be featured on a single web page. Because the typical student differs significantly between online and in-person programming, the program formats need to be separated to be able to tailor the content to each audience more effectively.
Including the "online" target keyword throughout your on-page content helps your program be displayed in the organic search engine results page (SERP) alongside competitor programs that are also offered entirely online. This also prevents potential confusion for students if you were to appear alongside on-ground programs. 
Furthermore, online and in-person degrees and certificates can often have programmatic differences. If these details are forced together on one page, it can become confusing for a student trying to understand which details align to which program. 
With implications in search results and with user experience, a single page cannot serve the dual purpose of accurately describing each program and ensuring it appears properly in the SERP. There must be a web page for each version of the degree or certificate with the option to link the pages to one another internally. 
Understand the unique needs of an online student
As previously mentioned, prospective students who are using search engines to find an entirely online degree program are most likely not interested in an in-person program because they are working professionals or have limited time resources. They're seeking the unique benefits that come with an online format, and it's important that the content on your program's page reflects these needs. 
This means adding important logistical details about the program to your page, including:
Average time to completion

Length of courses

Whether courses are offered synchronously or asynchronously

Full-time, part-time, and accelerated study options

Program start dates (e.g., traditional seasonal semester intake periods or multiple start dates throughout the year)

What time of day and year courses are offered

Any in-person requirements (e.g., practicum, internships, one-time residential weekends, etc.)

Specific at-home technical requirements needed to successfully complete the program
Including these details on your web page provides prospective students with ample information to evaluate whether your institution's online program meets their needs. It is greatly appreciated because it eliminates the need to search for this information on the site or contact admission representatives when students may be early on in their search process. What's more, this unique online program information will also help your web page rank better in the organic search results.
Get your online program pages in top shape
Online degree and certificate programs have opened the doors for an increased number of students to be able to access world-class academic opportunities from colleges and universities nationwide. As a higher education institution, your website needs to accurately portray your online programs for organic search result placement and meet the unique needs of online students.
Not sure where to get started enhancing the SEO and user experience for your college or university's online program web pages? Reach out to the Carnegie team to see how we can support your goals.