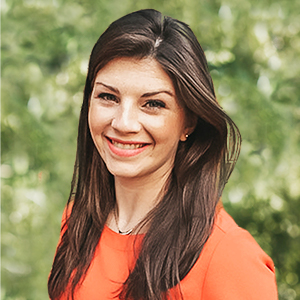 Sep 20, 2023
Persona
Recruitment Marketing Optimizations For Ensuring A Diverse Inquiry Pool
In the wake of the SCOTUS ruling on affirmative action in higher ed, the conversation around molding a class—a diverse class in particular—has been more active than ever. Institutions are not all impacted equally by this ruling, but for those institutions with commitments to diversity, equity, and inclusion this topic is front and center. In this blog, we will tackle one specific piece of the much larger—enrolling a diverse class—puzzle: How can an institution use marketing to recruit a diverse inquiry pool?
It needs to be said that there is so much more on-campus work required to recruit and retain underserved populations. Any institution with an interest in enrolling a diverse student population needs to make use of every lever they're in control of. In this blog, we are taking a very narrow focus to supply expertise on the levers that marketing can offer.
For institutions impacted by this change or for those institutions not using race-conscious admissions policies, but supporting institutional DEI goals—we hope you find this guidance useful. 
Diversity in Your Applicant Pool
First, we want to address the use of race data in the recruitment process. While the Supreme Court ruled that race data cannot be used in the admission process, there is no current prohibition of this data up until the time of admission consideration. 
Assuming you have the data you need to recruit a diverse applicant pool, digital marketing offers several targeting opportunities for you to ensure you are gaining visibility and repetition within your crucial audiences.

IP Targeting: You can target any audience list with IP Targeting and gain visibility in the household with display ads. The obvious note here is that in this case, we're talking about lists of underserved prospects and inquiries.

Mobile Location Targeting: You can target and serve display ads to mobile phones within a specified location, including high schools or two-year colleges serving populations whom you've identified as recruitment priorities.  

Display: You can take a priority zip code and/or neighborhood approach with Display advertising. 

Audience Select: Our proprietary IP Targeting technology can layer in customized reach parameters like academic achievement level, ethnicity, household income, and other offline demographic household data—to customize your reach to prospective college student households. 

Google Ads + YouTube Ads: Both platforms provide demographic ad targeting. You can also find look-a-like audiences on Google to expand your reach within an identified audience. 

Website Personalization and Attribution tools: Use these tools to nurture audiences once they are on your site. If you have one of these tools integrated with your CRM you can leverage demographic, psychographic, and point-in-journey information to cultivate a highly personalized experience for students throughout their entire enrollment journey. 
Collecting Audience Data via Marketing Tactics
If you do not yet have the audience data you need to deploy some of the above options, here are a few recommendations on how you might get there.
Market Research: Using historic market and zip code data you can find like audiences to expand your reach in a strategic manner. Market research can also help identify if you've saturated a current market or not, which could help to prioritize your marketing spend. Market research can be customized to your specific needs, so share your goals with your integrated research partner and allow them to help you find the students you need and want to recruit.

Third-Party Lead Providers: Ask your vendors how they can help you build a diverse pipeline of students. These providers offer rich data sets and a quick, usually affordable, way to access data for marketing campaigns. 

Review Current Data Sources: You collect a lot of information from students, so you might already have more demographic—and population-specific—data than you think. We suggest a quick audit of the data you have.

Form Strategy: Ask yourself where in the student journey you can collect demographic—and population-specific—data to inform a diverse recruitment strategy. Once collected you can give these student populations the attention they require to show up in your applicant pool. 

TikTok: TikTok offers new audience-building opportunities, although they don't allow demographic targeting. Via TikTok's "creators" you can send targeted ads based on a creator's following. So if there is a known personality/creator who attracts an audience you seek to recruit, you can build and convert a new audience on TikTok. 

DV360: This platform offers several audience segments that are specific to race and ethnicity, for example, so you might think about using this platform to create new audiences. 

PPC: A keyword campaign is another way to let underserved audiences know who your institution is, that you value a diverse community, and that you welcome their inquiries about your college or university.
Beyond Digital Marketing Strategies
Support your proactive recruitment marketing priorities with communications that show your commitment to diversity.
A Statement to Stakeholders + Students: We've seen some beautiful statements over the last number of weeks from institutions voicing their commitments to diversity on campus. Statements like these communicate that these campuses are welcoming of people from all backgrounds. A similar message to prospects and inquiries might be considered so that they are aware of your campus' values and what you are looking for in applicants and admissions materials. Or this may be a moment to give more real estate to your community values on your website, admissions materials, or air time in your visit day addresses.

Tailored Creative: Deploy ad creative and email communications that resonate. Personalized communications are good for all students, but this is now more important than ever. Connecting with these students authentically, appealing to who they are as individuals, and ensuring they feel seen is critical, this is the best way to drive real affinity and connection.



If you want to learn more about the SCOTUS affirmative action ruling and what that might mean for your institution, check out our webinar on The End of Race Conscious Admissions, which features our panel of experts in law, enrollment, marketing, and financial aid.
Stay tuned for more updates—in a future blog, we'll explore how to mask race data in the admission process and unmask it for important measurement and tracking using Slate.
Need assistance navigating your institution's approach to recruitment marketing? We invite you to start a conversation at any time.