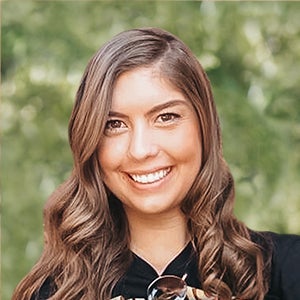 Oct 18, 2023
Persona
TikTok Spark Ads are the new kid on the block. According to TikTok Business Help Center, they're "a native ad format that enables you to leverage organic TikTok posts and their features in your advertising." They're quickly gaining traction on the platform, and they're an excellent way for higher education institutions to leverage their organic TikTok creative within paid ads.
Spark Ads are easy to set up within TikTok Ads Manager and are great for testing purposes, reaching new audiences, building loyal communities, and seeing results.
The Difference Between Spark Ads and Non-Spark Ads
Spark Ads are highly interactive and use posts from real TikTok accounts. Since this ad format uses existing organic TikTok posts, all views, comments, shares, likes, follows, and overall engagement driven by the ad ar attributed to the organic post as well.
Spark Ads can also have a clear call-to-action (CTA) and link to external landing pages for users to take a conversion action. Plus, they don't always have to drive to the organic profile.
So, do you have an organic TikTok video that's generated a lot of views and engagement? Or do you have a TikTok video that follows TikTok trends? Then you'll want to "spark" it. Spark Ads don't always have to be your own institution's posts! You can Spark other people's posts, such as students, student-athletes, professors, etc.
Why Run Spark Ads?
Here are four benefits of leveraging TikTok Spark Ads:
Authentic and unique brand experiences. Spark Ads allows you to cement your brand image and brand trust by allowing you to add organic TikTok pages and posts to your ads.
Increase in ad performance. TikTok is seeing overall positive campaign results, with Spark Ads converting at almost twice a higher rate than standard diversion ads.
Long-lasting marketing impact and improved ROI. All of the Spark Ads post engagement will be attributed to the original organic post and can have a positive effect on this organic post's engagement in the future. ​Spark Ads can help to improve customer retention and loyalty and drive new lead generation and re-purchase.
Where to Get Inspired
Here are some other tips on getting inspired for Spark Ads from the following blog post from Carnegie:
Follow popular TikTokers by topic that makes sense for your brand
Stay up-to-date on the latest TikTok updates, such as the Effect Studio, TikTok Stories, TikTok Live Studio, and more
Look at the "For You Feed" to see what's popular right now
Follow the resources TikTok has created, including TikTok Radio, this guide to building effective campaigns, and the TikTok Creative Center, where you can check out trending videos, hashtags, songs, and top ads
Follow other colleges and universities on TikTok
Use branded assets
Additionally, you can recruit your students to create videos—what better way to showcase your campus than through the eyes of those who attend? Coming directly from your students might resonate with audiences even better.
Need an extra boost?
Carnegie can help. As a TikTok Advertising Gold Status Member, we have the resources to help make your campaigns as successful as possible. Contact us today for more information!