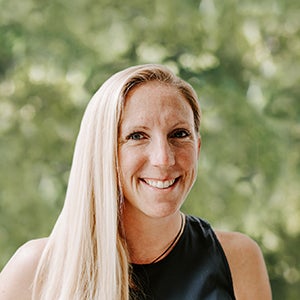 Feb 07, 2022
Persona
It's spring semester, which means more acceptances and award notifications, automated communications, and sleepless nights—because we all know mistakes happen. Every season. Higher ed Admissions Directors and Enrollment Management VPs across the country likely found themselves waking up in a cold sweat in recent weeks. How many of you logged in to your Client Relationship Management (CRM) to double (then triple) check a target you had set to go out? My guess is it was more than a few.
The question on everyone's mind is, "Could this happen to us?" And the answer is a resounding "yes!" CRMs make our work possible, but they are dynamic and powerful systems being managed by human beings, and human error happens. The best we can do is plan for the best outcomes and act calmly and quickly when the best is not what we get. 
Training, staffing, and standardized processes should be part of that plan. Below are three suggestions you can implement on your campus immediately. 
Invest in professional training for your end users
Training should be provided whether you're implementing a new CRM or on-boarding a new hire. While knowledge of one CRM can make the transition to another easier, no two are the same, and learning from an expert in the system can not only allow your team to maximize the product but also reduce error. Institutions should lean on their CRM provider and budget for ongoing training, attendance at conferences, and additional certifications. For schools using Slate, the enormously popular higher education CRM software, you'll need to lean on your favorite consultants to provide that training and support.  
Schedule monthly maintenance checks
While there is a certain aspect of "build it and let it run" within a CRM, it's inevitable that maintenance will be needed. With many hands in the system, data will constantly need to be monitored and maintained. Product advancement means process changes. Build your own auditing process, run queries that are looking for key data points, and check them regularly to make sure the data is right. Set notifications for errors in data loads, and create a testing process for your team to follow when updating/changing core data points and processes in the system. It is also incredibly helpful to have an audit done by an outside expert every two years (or more often if you don't have a dedicated CRM manager) to assess the health of your CRM and provide recommendations where they are needed.  
Be realistic with timelines and internal bandwidth
Yes, we all want certain communications to go out by certain dates to influence a particular student behavior, but establishing timelines and protocol outside your system (and sticking to them!) will help you sleep at night. If you're working with a small staff, have them focus on areas that require intimate knowledge of your internal operations, and consider outsourcing where appropriate. For example, you might consider having internal employees map out your audience communications but hire outside help to build the infrastructure and corresponding reporting dashboards in your instance. Your team can then execute the workflows that have been expertly set up. 


While this list is nowhere near exhaustive, these three practices can help ensure your CRM remains a valuable tool to communicate with and engage students, manage admissions staff, create a better student experience, and increase enrollment. 
If you're seeking outside help for training or implementation within your Slate CRM, Carnegie's Slate Optimization team is ready to help. Reach out today to start a conversation about optimizing your Slate instance.