Jun 20, 2016
Persona
Poor branding, flat messaging, and meager user experiences are fighting against your display advertising campaign. These tips will help your banner ads stand out and shine amongst the crowd.
1. Establish yourself
Rule #1: establish your branding within the ads. When a user sees your ad while surfing the Web, they should be able to easily identify your logo, messaging, and call to action (CTA). The logo should be clear and slightly smaller than the main message you're trying to get across. The user is more interested in what the ad is promoting, so this should be larger and more eye catching. Also make sure to include an effective CTA that promotes urgency, which increases the likelihood of them clicking. Open house? "Register now." Application deadline? "Apply now." You get the idea. Take a peek at how Seton Hall's Open House banner successfully establishes their brand with a clear message and CTA.
2. Keep it simple
Displaying only the most important information is vital to a successful campaign. Simpler banners are easier to digest and therefore more effective at having users click through. Try to minimize your ad to a logo, a short informative message, great imagery, and a CTA. Have attractive shots of your product, campus, users, etc. Take a look at how NJCU's campaign catches the eye but maintains simplicity.
3. Give them a reason to click
Users see countless advertisements every day. Give them an incentive for clicking on your banner ad over another. For example, are you offering to waive their application fee? Showcase that! Here at Carnegie we're giving an early-bird special for signing up for our 2017 Carnegie Conference. If you sign up before November 1, 2016, we'll cut $100 off the price! Learn all about integrating traditional and digital marketing strategies in Disney World and save $100? Sign me up now.
4. Use animation sparingly
Animation can be great to catch a user's eye when scrolling, but you should keep it short and simple. If it takes longer than eight seconds to get to your main message and CTA, it's too long. Users are scrolling through websites fast—only taking time to scan headlines and look at images and rarely diving in deeper if they want more information. Your banner ad just happens to be a bonus on the content they're viewing, so it's highly unlikely they'll stop for more than a few seconds to watch all the frame animations you want to showcase.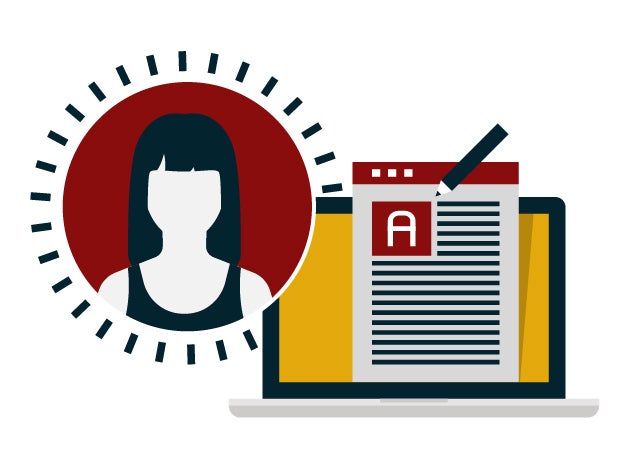 X