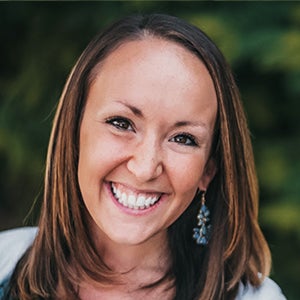 Sep 26, 2023
Persona
At Carnegie, we often get asked about the advantages of working with a single agency partner as opposed to multiple. Is it more beneficial to work with one agency for your marketing efforts? 
Working with multiple agencies can offer a variety of perspectives and can be appealing if you have multiple projects you need to accomplish at once. But, there are numerous benefits to working with a single partner that will save you time, money, and frustration.
1. Flexibility to Adjust Your Campaigns
We've all been there. You're working on several projects at once and priorities shift. Consolidating digital marketing efforts with a single partner offers a lot of added flexibility. If you have your projects tied up in multiple partners it can be difficult to shift your marketing dollars around various segments. 
2. Cost & Time Savings
Working with a single digital agency partner, you can save a lot of time and money in the process. For one, you save the time you'd be spending teaching vendors your team, brand, messaging platform, key audiences, systems, etc. You'll only need to do this once meaning you can all get to work a lot faster and get things to market quicker.
Agencies might also offer discounts when you combine some of their services such as combined costs of both developing and hosting a landing page. 
3. Brand Consistency
We all know how important it is to have a consistent brand across all your channels. A cohesive brand strengthens overall brand awareness and boats perception in-market across all audiences.
A single partner can make it much easier to ensure your brand is cohesive across multiple projects. Since all your projects are with one agency, they can coordinate around you and your brand.
4. Avoiding Overlapping or Competing Efforts
Running all campaigns through a single digital agency safeguards your university against accidentally running campaigns for multiple segments with overlapping targeting settings. The targeting overlap would cause your ads to compete against each other in ad auctions for the same prospective student pool and ultimately drive up the cost of digital marketing.
5. Effective Communication & Reporting
Streamlining digital marketing efforts through one agency allows for efficiency gains in the onboarding and campaign setup process, as well as day-to-day communications, billing, and KPI reporting. Many agencies will consolidate measurables and deliverables so you can view them all at once so you don't have to dig through multiple data sources or dashboards. 
6. Transparency & Knowledge Sharing
Working with one digital agency partner gives much greater transparency and visibility to university teams on overarching digital marketing efforts across campus, which can lead to efficiencies in areas where budgets could be consolidated as well as greater knowledge sharing across campus as it pertains to imagery, messaging, and channels that are driving strong results.
Choosing the Right Agency as Your Long-term Partner in the Higher Ed Vertical
If you're working with one partner, it's even more important that you choose the right agency that can satisfy all your needs. Choosing a partner who has dedicated expertise in higher education, for example, will help you hit the ground running with minimal onboarding time.
It also helps to select an agency that has access to strategic partnerships and platforms like Google, Facebook, LinkedIn, Snapchat, etc. Access to these organizations can open doors for you that you could not open on your own. 
If you're looking for a partner who specializes in higher education and has specialists in a variety of areas, Carnegie might be a good fit for you. Reach out and start a conversation.