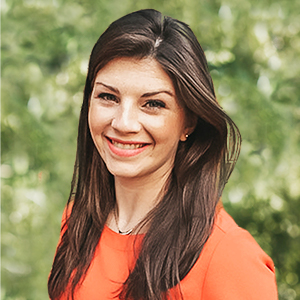 May 23, 2022
Persona
The partnership will offer clients a seamless end-to-end solution for Slate and higher ed systems integration.
Carnegie announced today a new partnership with AMSimpkins & Associates (AMSA), an IT consulting firm specializing in system integration, innovation, and automation for higher education institutions. This partnership will provide a seamless end-to-end solution for Slate clients by pairing Carnegie's Slate Optimization services, powered by Underscore, and AMSA's Connect middleware product.
Using AMSA's Connect product, a system-agnostic middleware, Carnegie's Slate team now offers the complete integration of Slate and an institution's Student Information System and/or ancillary systems. This service bridges these systems and Slate, which otherwise requires either technical assistance from in-house experts or middleware technology.
"On campuses where the in-house technical expertise doesn't exist, AMSA can supply a white-glove service, setting up a two-way data flow from one system to the next. Additionally, our partnership means that we work directly with AMSA on the integration, which eliminates additional vendor management for our campus partners," said Megan Robinson, Carnegie's EVP of Slate Strategy. "We're thrilled to introduce AMSA to clients because they are a leader in their field and, as their tagline says, they make complex things simple."
AMSA Connect is a cloud-based solution that specializes in securely providing data integration, migration, and conversion services for higher ed. Product benefits include single or bi-directional data integration between multiple data sources, duplicate record identification and resolution, and increased data security. AMSA also provides custom integrations built to an institution's specifications and business operations.
"We are excited to enter into this partnership with Carnegie," said Laqwacia Simpkins, CEO of AMSA. "This partnership will enhance operational and data efficiency across campuses, giving institutions the competitive advantage of access to real-time data. Providing solutions that solve real-world problems is the core of our sustainability and innovation commitment to higher ed, and this partnership with Carnegie will further that mission. Enrollment, Admissions, and Advancement departments utilizing Slate for student retention, enrollment, and recruiting efforts will benefit by receiving a complete solution."
Carnegie's Slate Optimization team is transforming the higher ed landscape by meeting one of its greatest needs: first-class support and strategy for higher ed's favorite CRM, Slate. The AMSA partnership is an important addition to that first-class support. This partnership is also evidence of Carnegie's commitment to delivering comprehensive and custom solutions for its university partners.
About AMSA
AMSimpkins & Associates (AMSA) is a minority-owned IT consulting firm specializing in integration, innovation, and automation for organizations and higher education institutions. AMSA's team specializes in Ellucian Colleague, Ellucian Banner, Jenzabar, Oracle's PeopleSoft, Oracle E-Business Suite, Workday, and other higher education-related systems such as Salesforce, Slate, Canvas, Blackboard, Anthology, and more. Integration-as-a-service by AMSA allows software partners to deliver an enterprise-wide integration solution that provides connectivity to operational applications through defined integration platforms and data sources.