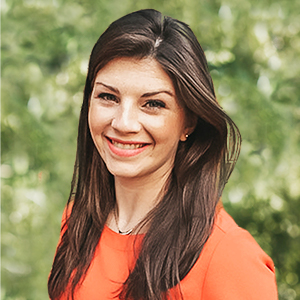 Nov 16, 2023
Persona
It's widely known that Gen X and millennials don't give at the same frequency or with the same generosity as their boomer parents. As wealth changes hands and passes to the next generation, advancement offices are looking to strategically transform their fundraising approach to connect with these younger generations. Recognizing this need, Carnegie and Johnson, Grossnickle & Associates (JGA) are stepping up to provide advancement innovation with a new product called Acuity Darts, a precise donor screening and personalized solicitation tool that tells you which communications to prioritize and exactly what to say. This partnership was formed to support advancement offices as they work to refine their strategies and recruit the next generation of donors.
About Our Partnership
JGA is a premier national provider of philanthropic and strategic consulting solutions for nonprofits that have successfully partnered with hundreds of higher education institutions throughout its history.  Acuity is a proprietary donor identification and prioritization product that provides the wealth screening and engagement analysis feature of Acuity Darts. This feature forecasts donor potential and advises advancement offices on which prospective donors to prioritize. Carnegie's contribution to the new product is our psychographic segmentation product—Darts—which delivers custom personas using psychographic data (motivations, attitudes, and beliefs). This feature helps advancement professionals know exactly what to say to generate genuine connection.
Actionable data is one of the most important assets for today's advancement operations and Acuity Darts is paving the way for prioritization and communications that generate authentic engagement between institutions and their alumni and donor audiences.
How You Can Leverage Acuity Darts
Higher education advancement offices will benefit from leveraging Acuity Darts as they make strategic choices about where to spend their valuable time—including which conversations to prioritize and how exactly to generate real connections with donors that lead to increased engagement. Another major differentiator for Acuity Darts is the consulting that comes with Acuity Darts. Partners will receive guidance on structuring their prospect management plan, a connection strategy for each persona, and staff training to ensure successful implementation.
This advancement innovation not only provides actionable data but also a means to put that data into action.
Ready to learn more?