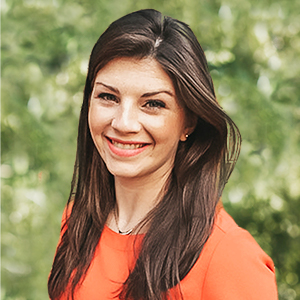 Oct 04, 2021
Persona
Carnegie announces the acquisition of mStoner, driven by their mission to deliver the most innovative marketing and enrollment solutions in higher education.
Higher education marketing and enrollment strategy leader Carnegie Dartlet LLC ("Carnegie") announced today its acquisition of mStoner, one of the industry's most trusted web design and technology companies. This is Carnegie's second portfolio expansion this year, following the merger with Underscore in May. The acquisition demonstrates Carnegie's commitment to delivering comprehensive and custom solutions for its university partners.
Carnegie has pushed the boundaries of innovation for higher education marketing since its founding in 1985, offering personalized solutions in digital marketing, lead generation, research, strategy, Slate optimization, Student Search, and creative. Since mStoner's founding in 2001, it has established itself as the industry go-to for full-spectrum web design and development, answering the market's demand for solutions within the most vital real estate in higher education: the web. Carnegie and mStoner combine to deliver something unique and truly different from the packaged offerings of traditional players in the industry.
"Over the years, I've watched the internet reshape how higher education markets to students," said Carnegie Chairman and CEO Joe Moore. "An institution's website is at the heart of it, and with the addition of mStoner to the Carnegie family—in combination with the power of Underscore and our Slate leadership—we can now offer our clients the very best and most cost-effective, fully integrated web solutions."
"We recognize the significance a university's website plays in the recruitment and marketing process," said Tyler Borders, Chief Strategy Officer of Carnegie. "It's all happening online, and technologies are advancing daily; mStoner's capabilities play a vital role in the continued innovative integration of our offerings."
The integration opportunities for all clients will be immediate and come with clear benefits. mStoner's clients gain a wealth of market intelligence and tools that can be deployed seamlessly into their existing websites and applications, such as SEO, Slate integrations, personalized content and attribution, sophisticated student targeting, and Carnegie's best-in-class digital marketing services. Likewise, Carnegie and Underscore's clients will have access to more web design and development capabilities and long-term support.
Co-founder Michael Stoner commented, "When we founded mStoner, we realized that the website was the most important communication asset of any institution. In the ensuing twenty years, the importance of creating an entire digital ecosystem, of which the website is the hub, has become apparent. We're thrilled to join an organization where we can offer a full range of progressive solutions that allow colleges and universities to do that—and extend their digital presence into the physical world."
"We're incredibly excited about joining Carnegie," said mStoner co-founder and Chief Executive Officer Voltaire Santos Miran. "Our collective expertise and expanded capabilities allow us to offer our clients best-in-class communications services across a full spectrum of their recruitment, retention, and relationship-nurturing needs."
"From a technical perspective, we can now push our content management solutions further by integrating digital marketing and enrollment data. It's exciting to think about forging stronger connections between our clients' marketing and enrollment teams," said mStoner's Partner and Chief Operating Officer Bill McLaughlin. "We've always been about more than just the website itself, and now we can offer a comprehensive suite of strategic services and deliver more value for our client partners."
Carnegie and mStoner share a commitment to client attention and success through offering personalized solutions and developing long-term relationships. Clients can anticipate more of the same as the two companies team up.
About mStoner
mStoner, Inc. is a web development and technology agency that builds elegant, creative, and effective web solutions for higher education. mStoner crafts powerful, tailored, human-centric online experiences to illuminate clients' brands and allow institutions to tell the story only they can tell. Since 2001, mStoner has worked with more than 350 colleges, universities, and professional schools in the US and abroad.