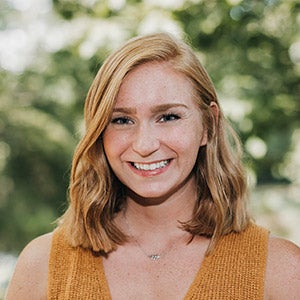 May 13, 2021
Persona
If you're like me, the warmer weather is a friendly reminder to clean your dryer vent and replace your smoke detector batteries. But it's also a great opportunity to implement a succinct housekeeping checklist for your college/university's digital marketing campaigns. This time of year sits between the craze of spring break and the stress of the never-long-enough summer vacation. And the past few months leading up to the May 1 mile marker were especially important to your traditional undergraduate admission efforts, of course. But if you've put off some of your to-do list for one reason or another, here are the items you should check off your digital marketing spring cleaning list ASAP.
Act on your in-market A/B tests
It's easy to "set it and forget it," but the real value of an A/B test is to put the results into motion. Whichever variable you're testing—imagery, ad copy, landing page, ad format, you name it—you have two options: You can complete the test, pause the lower-performing version, and continue to run the winner on its own. This ensures your future dollars are spent on something that you know works well. Or you can replace the lower-performing version to institute a new test. This route allows you to find out what resonates best with your audience. Either way, it's important to revisit your experiments and use the results to optimize your campaigns.
Refresh your creative and your audiences
More exciting than most spring cleaning tasks, this checklist item equates to going through your closet to make space for new clothes. Even if you haven't been A/B testing, it may still be time to overhaul stale ads and update old audiences. While consistency and saturation can be effective, at some point performance will inevitably plateau from ad fatigue. The next time you're ready for a creative and audience refresh, consider how to better stand out from your competition in the future. One highly effective method is to segment your audience by personas and serve personalized messaging—the two really go hand-in-hand.
Pause ads in your inactive Facebook campaigns
This may seem like turning off an appliance after you've unplugged it. However, it can prevent issues with your current and upcoming Facebook/Instagram campaigns. Facebook rolled out ad limits beginning in Q1 2021, which are tiered out between 250 and 20,000 relative to your media spend. Keep in mind that these maximums apply per page, not ad account, so be mindful of how many places your page is used for advertising purposes. While the limits themselves are nothing to scoff at, it's a simple precaution you can take with just a few clicks. However, if you've gone completely ad-happy and are still at risk of exceeding the limit for your tier, consider dynamic ad formats to serve greater creative variation at a lower number of ads.
Pull reports to adjust your marketing strategy
Assuming it's a typical fiscal year, you may have upwards of 10 months of campaign performance data at your disposal by now. Reports that span multiple months and channels often provide the most statistically significant insights and save you from making blind optimizations. Each platform may have different reports or breakdowns available, but across the board, there should be information available on audience, location, and placement performance.
Audiences may be broken out by age, gender, and sometimes other attributes such as household income, job function, or company industry. Any of these parameters that you can get your hands on can help you refine or expand your behavioral targeting in one direction or another.
Location reports can most often be segmented by country, state, or DMA and can occasionally get as granular as ZIP Code. Cross-referencing campaign data with Google Analytics and CRM records should shed light on exciting new areas of opportunity. Carnegie also offers a New Market Analysis based on comprehensive external research that can be applied to your organic and paid marketing.
Placement, platform, and product comparisons are another go-to and can reveal which should be cut versus which should receive a greater share of the budget.
Whether you're a spreadsheet guru or use a reporting dashboard to aggregate and pivot your data, the findings will help you optimize and finish your fiscal year strong. This information can also arm you to make informed decisions about upcoming budgets and strategy.
Reach Out to Carnegie for More Information about Higher Ed Marketing Strategies
At Carnegie, we make it a habit of cleaning up campaigns more than once a year. However, we hope this quick checklist will serve as a helpful resource for any in-house work you may be doing. If there's more scope to go around, we're happy to help in that way as well. Feel free to reach out and learn more about our wide range of digital marketing, research, and creative services. Contact us today!