May 19, 2023
Persona
The 29th Annual Communicator Awards honors four of Carnegie's clients with Awards of Excellence.
The Communicator Awards is an annual competition recognizing the best in advertising, corporate communications, public relations, and design. With approximately 3,000 entries received from across the US and around the world, the Communicator Awards is the largest and most competitive awards program honoring creative excellence for communications professionals.
We're excited to share that the following campaigns were given Awards of Excellence, the highest honor in the competition.
When Grainger College of Engineering at the University of Illinois Urbana-Champaign realized they needed to unify the brand to influence national rankings and global awareness, they recruited Carnegie for a broad reputation strategy engagement leaning into creative and multimedia expression. The College knew it had a strong story to tell but had not been boldly harnessing it.
Luther College sought to strengthen and unify their brand. After a competitive RFP process, they gave Carnegie the opportunity to build out a fully redesigned website leveraging Luther's newly defined brand strategy. Utilizing Carnegie's proprietary archetype system, Carnegie created a website that represented Luther College's unique personality.
View the redesigned website.
Carnegie created the campaign concept "Life to the Full" for implementation across communication types and channels. As a Christian institution, it was important to Taylor that their marketing reach the right audiences in the right way. The concept made use of Taylor's energetic personality, enthusiastic voice, and institutional values to create a campaign that paints a picture for prospective students.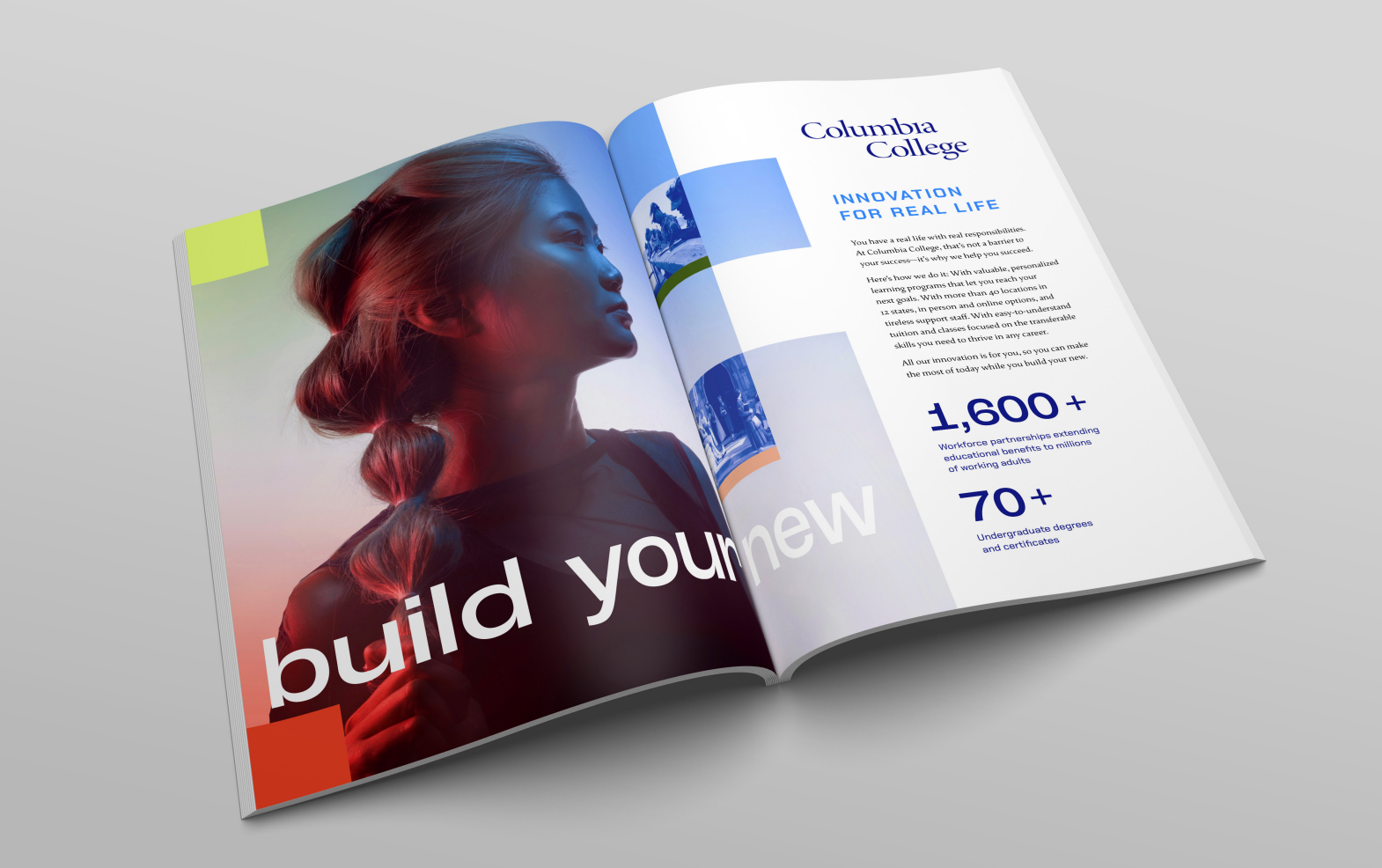 Columbia College wanted a marketing campaign that emphasized their history as a diverse institution and a pioneer in online learning. Carnegie developed a campaign that was human at heart and emphasized the institution's investment in student success. Telling an emotive story backed by data points and program details for support, this campaign is designed to appeal to the breadth of Columbia's wide student base.
This is a huge achievement both for us and our clients—please join us in congratulating our clients and all the winners at the Communicator Awards.
Curious what else our award winning teams are up to? Check out our stellar Signature Creative team's latest thinking, and the always impressive insights from our Web Design and Development team.