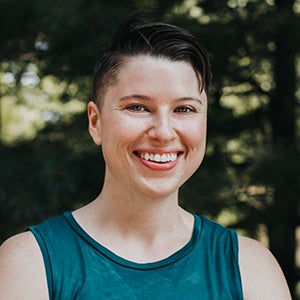 Sep 20, 2023
Persona
With the increasing variety of graduate programs available, understanding your target audience is crucial to recruitment. Graduate students have long been treated as a monolith that can be marketed to exactly the same. In reality, the demographics and psychographics of graduate students attending different types of programs vary substantially. From our survey of 1,300 graduate/professional students, we've pulled together some infographics to show just how varied the personalities, preferences, and motivations are across this diverse group.
How they search
Websites and general search engine searches ranked high for both graduate degree and certificate seekers when it came to where students were searching for program information. This highlights the importance for institutions to continue reviewing website intuitiveness, Search Engine Optimization (SEO), and Search Engine Marketing tactics, as they are vital in providing a smooth experience for the prospect and competing effectively in the marketplace.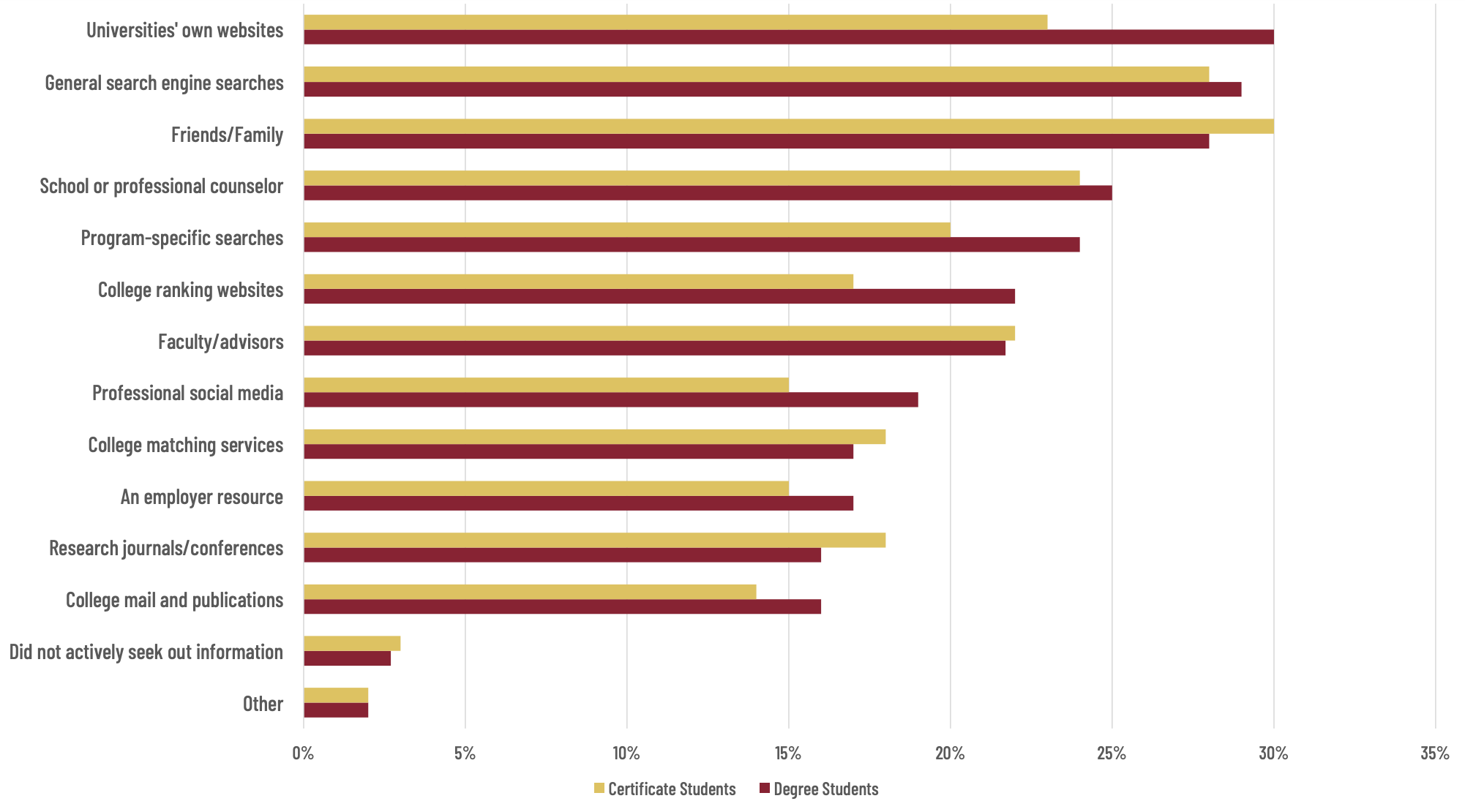 While it is imperative that university and program-specific websites are optimized for web searches and user experience, it is especially true for institutions seeking to recruit more graduate degree students. These students sought information from these resources much more often than did certificate students. Degree-seeking students also relied on ranking websites and publications more often than certificate-seeking students, while those researching certificate programs relied more on information from friends and family, and from research journals or conferences. Marketing focus will need to vary based on these results, emphasizing earned media strategies, employer connections, alumni network cultivation, and more.
What motivates a chosen field
Respondents to our survey were asked to describe what motivated them to pursue a degree in their chosen field. The result identified 13 major motivators (passion, altruism, money, etc.) for students in 10 groups of degree fields (e.g., humanities, social sciences, performance & art). Results showed key differences in motivations based on the field being pursued. For example, the study found that those pursuing computer science and math degrees were more motivated by curiosity, while those pursuing business degrees were more motivated by career advancement.
While important differences were found, passion, enjoyment, and fulfilling dreams always fell in the top two answers for each field studied. This reveals the underlying need for storytelling and connection in reaching students so they can see their passion reflected in the stories the university is telling.
"I decided to pursue psychology because as a child I was always interested in it. It was one of the few things in science that didn't bore me. I understood it. I feel like I make an impact by pursuing it." Psychology Student
Understanding what drives students to pursue their degrees can be critical for the recruitment of students and even program design.
Message focus on institution versus program
An important question explored in this study was the relative importance of the program itself or the institution awarding that credential. These results indicate that marketing efforts should vary based on modality; students seeking a degree on campus view the degree program and institution of equal importance (the highest rate of all populations studied), while hybrid students were more likely to say the degree program was more important than the institution. Interestingly, online students were equally likely to say the degree program or the institution was more important, with the remainder (around 25%) saying they were of equal importance.
Over half of students seeking a graduate certificate said the degree program itself was more important, compared to only 35% of degree-seeking students. While all surveyed populations indicated in some capacity that degree programs and institutions are important, recruitment efforts may benefit by emphasizing more about one than the other based on their target audience.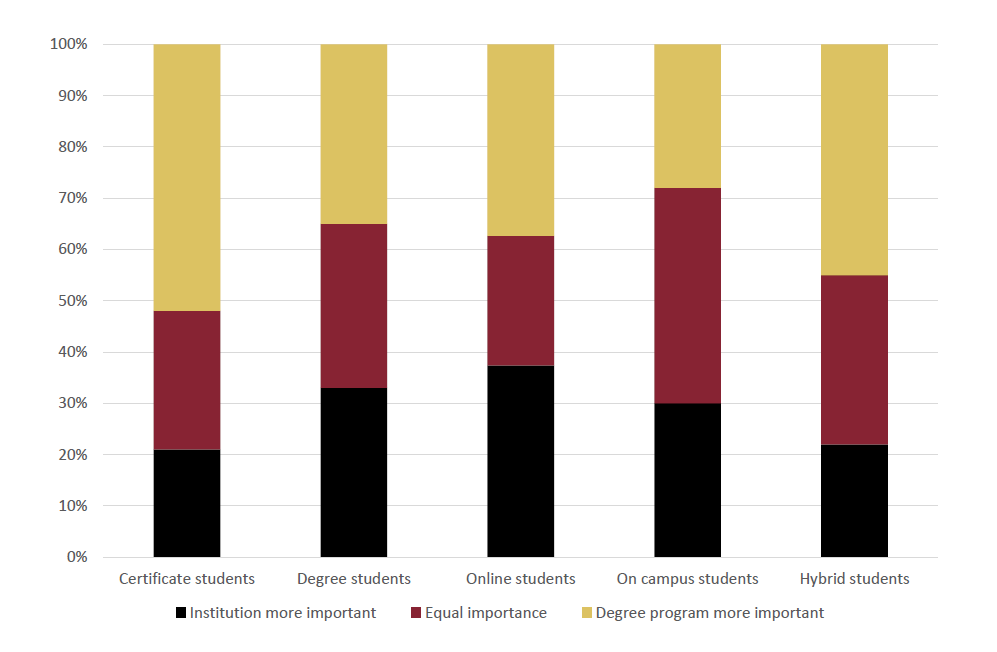 These infographics provide fast and easy facts, as well as segmentation and marketing strategies for your graduate programs. Download the full report to gain powerful insights into the psyche of graduate students!
Let Carnegie help with your graduate student marketing efforts!
Contact us to learn how we can help you connect with prospective grad students through website optimization, focused messaging, and authentic storytelling.