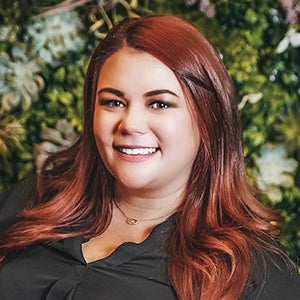 Feb 17, 2021
Persona
With application numbers pacing behind prior years, many colleges and universities are considering ways to boost application numbers in a time when yield is usually top of mind. Does the current landscape have you considering a last-minute name buy to shape your fall 2021 class? If so, you're not alone. 
The reality of the situation is that by now, most high school seniors have submitted applications. Of those who didn't finish their applications in 2020, 93% expect to be finished applying this month, and 97% by March. Carnegie's 2021 Fall Application Cycle Report takes a closer look at the high school application pipeline and more. 
The traditional enrollment funnel has been a security blanket for many of us over the years. We've found comfort in believing that by adding more to the top, more should funnel down. But with most seniors planning to finish their college applications soon and the fall start roughly six months out, there's little (if any) time to add new F21 inquiries to the top of the funnel. 
Here are three ways to maximize your existing F21 pipeline during these next few months.
Dial-up your messaging strategy
With a short runway for the fall start, your plane should already be gaining speed, not just pulling away from the terminal. You have the opportunity to gain the most speed by evaluating your existing messaging strategy. What have you said to F21 prospects and inquiries? What stories have you shared? Does the tone of your messaging evoke emotion? Remember, these students were likely unable to visit your campus. Your messaging strategy needs to virtually transport students to help them picture themselves on your campus. The same line of questions should also be asked of what you've said to applied and admitted students. 
Motivating the middle is what you need to think about when looking at what and how you're communicating with applied and admitted students. These students are special and should be treated as such. These students know enough about your school to choose to move one step closer. Do you have a balance between transactional and non-transactional messaging? What can you do to reignite that spark the student felt when they decided to apply? Simply share the stories of your school—each member of your campus community has a story to tell. Put a call out to collect those stories and share them with your applied and admitted students. Make them want to be a part of your community. 
Meet students where they are
With few or no in-person visits, schools are taking a multichannel approach to get in front of students—and it's working. Emails and call campaigns can only get you so far. Think about it: students have to actively decide to check their email or answer a call. Media consumption has significantly increased, and it's not going to level out anytime soon. Facebook, Instagram, YouTube, and even news websites are places students actively seek out to feel connected and entertained. If you haven't diversified your channel strategy, now is the time to magnify your story. Not only are you meeting students where they are, but you're telling your story differently. An Instagram story is going to engage and invoke a different response from a student than if they receive the same video in an email. Frankly, the email will likely go unopened, while the Instagram story will be seen. 
I understand and empathize with the need and pressure to make the F21 class. Advocating for funding toward a new initiative like digital marketing does not come without hesitation and resistance. A common misconception is that you must have a large budget to have an effective digital marketing campaign. This simply does not need to be the case. A digital yield strategy already has a goal and very simple but incredibly effective tactics to engage your captive audience of students. We can work together to create and implement a campaign for a manageable budget.   
Be transparent and proactive in your communication about COVID-19 and financial aid 
There's a lot of uncertainty on what can happen between now and the start of fall classes. What we do know is campus safety, the student experience, and financial aid are all top of mind for students and parents. You should be transparent and proactive when communicating information about COVID-19 cases, adjustments to mitigation techniques and protocols, overall campus preparedness for the ongoing pandemic, and much more. Addressing these issues meets the prospective students where they are, demonstrates your school's priorities about overall public health, and reduces their concern as a potentially negative factor in their college decision. Having a publicly available dashboard with on-campus COVID-19 case statistics, campus safety protocols, and adjustments to the protocols as cases surge and decline over time is an excellent way to have information accessible and easy to navigate. 
Navigating the financial aid process can be overwhelming even in the best of circumstances. Many of the F21 class have or are experiencing financial hardship, resulting in them losing confidence in thinking attending college in the fall is possible. How have you adapted your financial aid communication in response to COVID-19? Do you talk about hardship factors and the financial aid appeals process? If you haven't adapted your communications, this should be a priority—everything from what is on the web to what is sent in your communications flow to any events (virtual or otherwise) that focus on building community with future students. By overhauling your financial aid messaging, you can help boost students' confidence in navigating the process, which could be critical to your yield outcome. 
Where do you go from here? 
Like the F21 class, you may feel overwhelmed and don't know where to start. It's important to remember that communication is dynamic. You have the power and ability to adapt your communications at any time when meeting the needs of students and families. Feel free to set up a time to chat with experts from our team who can help you navigate your opportunities for yield.