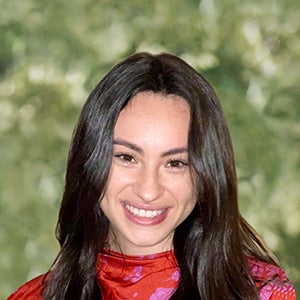 Jun 15, 2022
Persona
Starting on July 1, 2022, Snapchat's Public Profiles for Businesses will be a required feature. Here's why they're important and how your institution can use them to maximize your outreach and recruitment efforts on Snapchat!
Public Profiles: What they are and how they work
Similar to a LinkedIn or Facebook page, your institution's Public Profile will be a central, discoverable space that houses all your Snapchat content, with several options for tailoring your presence on this growing platform.
Additionally, Public Profiles offer a unique way for your school to combine paid social content with an organic presence on Snapchat. Keep reading to learn more!
How do Public Profiles work?
With Public Profiles, users can now find, learn about, and subscribe to your brand profile. They'll do so using tags (e.g., @ your username) or by searching for your institution via the general search bar, Spotlight, Discover, or Lens Explorer. Combine this feature with the paid Snapchat ads you're running and you're well on your way to expanding your brand awareness and growing your reach to potential new students.
What you'll find on your Public Profile:
Public Stories: Give your audience a time-sensitive, up-close-and-personal view of life on campus.
AR Lenses: Use augmented reality to engage with prospective students, current students, alumni, and more.
Saved Stories: Add your school's most popular Public Stories, images, and videos to your Public Profile.
Snapchat will also be using this space to launch new, upcoming features, such as a Native Store experience.This means you'll want to get a Public Profile ASAP to stay on top of what's next!
Best practices: Integrating your Snapchat Ads and Public Profile
Once your Public Profile is live and has established some organic engagements, you'll be able to create and use "Profile Engagement" audiences to expand your reach. These audiences will populate in about 72 hours, and they'll allow your university to serve ads based on user engagement with your profile and brand.
You can also target based on the number of subscribers and interactions your Profile has. Once you have 1,000 subscribers, you can target them. Then, after 1,000 interactions, you can build your Profile Engagement audience off the following interactions:
Profile views
Profile lens views (off a specific lens)
Profile lens plays (off a specific lens)
Viewed spotlight
New subscribers
Unsubscribers within a period of time
How Public Profiles benefit your institution
Snapchat Public Profiles make your institution more visible and accessible to current and prospective students with the following new additions:
Ability to add a bio, photos, description, and location to your Public Profile
Allows Snapchatters to subscribe to your Public Profile and receive updates
Option to show subscriber count, which can be beneficial to institutions with larger followings
You can even use your Public Profile as a landing page for your ads. Simply locate your Public Profile link—found via the three dots at the top right-hand corner of your Profile—and use that as your swipe-up link. Don't forget to connect your Profile to your Ad Account as soon as possible to make your ads tappable to your profile. That way, new users won't miss all the exciting organic content your marketing team is producing!
Platforms like Facebook and Instagram are limiting their targeting capabilities for those under 18, making Snapchat a great addition to your social media marketing plan. Contact us today and learn more about how Carnegie can help!