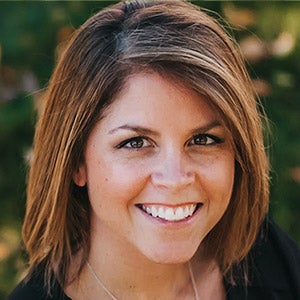 Aug 16, 2023
Persona
For over a decade, we've been pushing ourselves to deliver innovative higher ed content at the Carnegie Conference. This year will be no different. Here's what we're focusing on to make sure this conference checks all your "why I have to attend" boxes!
1. Marketing experts
You probably haven't seen our speakers on a higher education conference stage before. That's completely intentional. The Carnegie Conference brings in speakers with expertise both in and out of higher education to deliver content that you might not have seen before. They've worked with brands we've all heard of and will challenge your innovative spirit to push your boundaries.
2. Marketing content infused with an inclusive and authentic spirit
Now, more than ever, we want to ensure that everything we're doing is focused on inclusivity and building diverse communities. We'll present you content that is rooted in a passion for authenticity in our brand storytelling. 
3. Slate Track is back!
A few years ago we introduced a breakout track for Slate users and it's become one of our most popular tracks. Presented by leading experts and Technolutions themselves, it's perfect for everyone from new users to advanced captains.
4. More Slate
You asked, and we listened. We will now be offering an optional Carnegie Slate Camp the Tuesday before the conference. This one-day immersion into all things Slate can be added on at a discounted rate for Carnegie Conference attendees. Or, if Slate is your sole focus, you can choose to only attend Slate Camp.
5. Disney
It's magical. Enough said.
6. A chance to explore
One of the most common pieces of feedback we receive is "I wish we had time to explore Epcot." Well, now you can.  This year your conference registration includes a 5 p.m. Epcot entry pass for Wednesday night. This includes full access to the park for you to explore and enjoy at your own pace. Need tips and recommendations? We got you covered. We'll be sharing a guide with recommendations for food, shows, and rides when we get closer to January. Don't forget to join us at 8:00 pm Wednesday, when Carnegie Conference hosts a private social in the French pavilion. Here we will have desserts, drinks, and unmatched views of the nighttime fireworks show.
7. Food & drinks
We've got you covered! From the welcome reception cocktails to breakfast and lunch on Wednesday to breakfast and lunch on Thursday, most of your meals are included. Gluten-free? Peanut allergy? No problem. We're happy to accommodate your allergies and food restrictions and we'll be sure that options are available to meet your needs.
8. Inspiration
The most inspiring day of my year is the last day of the Carnegie Conference. As it all wraps up, you realize just how exciting the content was. The ideas and sparks that ignited from this conference are intense. You will be motivated to go back to your office to implement everything you learned—both quick wins and long-term changes.
9. Professional and personal development
Taking a step back to make sure we're taking care of ourselves is vital. As we do every year, we've included a session about managing your own professional growth. Past versions of this session covered topics from imposter syndrome to leveraging adversity to leadership. With all this great marketing inspiration, we want to also ensure you're ready to take on the challenge.
10. Fun
If nothing else, we can absolutely guarantee you will have a good time. Somewhere between the knowledge overload and the Disney magic, we promise to fill your days with great people, engaging conversations, and lots of laughs. The very best element of every Carnegie Conference is the thoughtful, inspirational, open, and kind attendees. Get ready to be impressed.
11. More marketing expertise
From content to social media mixed with conversion optimization to data, we will touch upon the topics that impact all of our days in marketing and enrollment strategy. Justification to attend lives within the agenda. No other conference in our space offers the same type of forward-thinking content. Period. (Check out last year's schedule, if you're still not convinced.)
12. Regret
If you aren't there, we guarantee you will regret it. Don't miss out. Join us this January 24-25 for the 12th annual Carnegie Conference. 
This event truly is like no other in our industry. Our focus on marketing and elevating the role it plays in higher education enrollment is powerful. 
If you have any questions or want to learn more about the conference, please feel free to contact any of our team or me directly. I welcome any chance to talk about Carnegie, The Carnegie Conference, and Disney. In the immortal words of Mickey Mouse: We'll see you real soon!