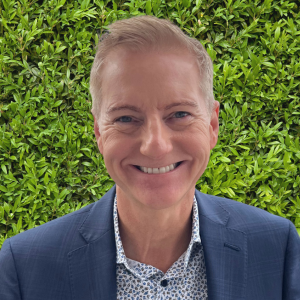 Sep 08, 2022
Persona
Student Search is a critical part of any recruitment strategy, and College Board is likely a primary source to build your early pipeline. But there are many changes this year regarding the College Board Student Search Service. We want to assure you're in the know and prepared for these upcoming changes.
The major change for institutions is recruiting students from New York State. The state is planning to release new guidance that will remove a student's ability to opt-in to Search during in-school College Board exams, including the PSAT, SAT, and AP. The October PSAT exam and the data load of these names in early December, will be the first test date impacted. Before you panic, there are currently many ways for these students to opt-in to College Board Student Search Service, and the College Board is already expanding these pathways. We've outlined some highlights of the impact and the College Board's efforts to curb that impact below.
New York State impact
Only in-school administered exams at public schools will be required to remove the opt-in question.
Private schools are not required to remove the opt-in question.
Exams administered on weekends—most of which are administered outside of school—are not impacted and will still have the opt-in question.
62% of students opt-in online and will not be impacted.
46,000 students are estimated to be impacted, but the College Board estimates 70% of these students will be recovered through alternative opt-in methods.
The Class of 2023 will be minimally impacted since 90% of the available names have already opted-in to Search.
61% of the class of 2024 has already opted in
9% of the class of 2025 has already opted in
Opt-in methods for College Board Student Search Service
Exam administered on the weekends
College Board account creation
Subsequent logins to College Board
College Board's college search platform, Big Future
College Board's Big Future Day events
New initiatives to drive opt-ins
Four New York Scholarship Days (from September–December)
National Recognition Program Award Ceremonies

National Hispanic Recognition Program Award
National Black/African American Recognition Program Award
National Indigenous Recognition Program Award
National Rural/Small Town Recognition Award

Real Talk Events (focused on Black students)
Others in development
Other important changes in College Board
Besides the opt-in privacy change, College Board is launching a subscription model this year where institutions commit to purchasing a certain volume of names and receive select recruitment services as part of that plan. Many of these services were previously provided at an additional cost but will now be included in some plans. The names are still 50 cents each, but the services are at no additional charge.
During the first year of rollout, institutions do not have to use the subscription model and can use the current model of purchasing per name. However, if institutions choose not to subscribe the cost per name is 53 cents and no free recruitment services are provided, and the ZIP Code loader will not be an option, which will make it very difficult to target by ZIP Code in your Search strategy. Next year, in 2023, institutions will have to switch to the subscription model.
The subscription plan takes effect on September 26 and aligns with the first major data load of the cycle for the August SAT.
Navigating the ever-changing higher ed enrollment environment
In this ever-changing environment, it's always prudent to look for new and innovative ways to build your early pipeline. And why not build it with qualified hand-raisers? There are of course options outside of College Board, which due to these new changes may be more critical than ever. Carnegie advocates for a diversified lead sourcing strategy, which includes third party college search platforms, like CollegeXpress. CollegeXpress may already have a pool of qualified inquiries that have expressed interest in your institution.
CollegeXpress, a leading college search engine, has more than 1.3 million names—students from rising seniors to those just entering 8th grade. If you're looking to add to your upcoming Search buy or want a head start on your campaigns with students who've expressed interest in your school, CollegeXpress can help.
If you have any questions or would like to connect about Student Search name buy consultation or CollegeXpress please reach out to our team.