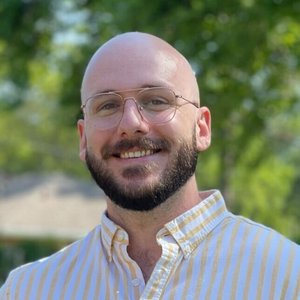 Feb 28, 2023
Persona
It probably doesn't come as a surprise that Facebook is rolling out restrictions again when it comes to targeting ads toward a certain audience. As of February 20, 2023, some targeting and campaign options will no longer be available when you create ads that include people under the age of 18 globally (under 20 in Thailand and under 21 in Indonesia) in your desired audience. While it's good that teen and youth privacy is being taken seriously, it may pose a challenge for your institution's ads to recruit prospective college students. How can you make sure they're still seen?
The changes
According to Meta, the two biggest restrictions for the under-18 audience include:
Targeting by gender

Targeting by ZIP Code, DMAs, counties, or locations smaller than cities (custom location radius or "pin drop")
But why? 
Besides the privacy factors mentioned above, Facebook wants to give teens more control over what they're viewing. According to this article from Meta, "…teens will have more ways to manage the types of ads they see on Facebook and Instagram with Ad Topic Controls, expanding on what's already available." This will help with teens having ads pop up that they don't want to see, and Facebook wants to respect that. They'll be able to go into their settings and decide if they want to block certain ads or say if they don't have a preference.
How to prepare and adjust your campaigns
Another article from Meta/Facebook states, "…we recommend that you update your current ad sets that target users under 18 by gender and by ZIP Codes before April 7, 2023, to prevent them from being paused or automatically adjusted to target users above 18 only…" If ZIP Code targeting is being used within your campaigns' targeting settings, you can simply adjust to target geos using cities. If you're running campaigns with Carnegie, our team will proactively diagnose any issue your campaign may have with these upcoming restrictions and make recommendations on how to pivot your targeting. Staying a step ahead of these new restrictions is the best course of action.  
Check out other platforms
If you're only advertising on Facebook and these restrictions will affect your marketing efforts, now's a good time to think about branching out to other platforms. Snapchat, for example, has fewer restrictions when it comes to age and geo-targeting. This blog post from Carnegie has this to say about age targeting:
 "Snapchat: Offers the capability to target under 18 years old with either lead generation or non–lead gen campaigns."
And this to say about geo-targeting:
"Snapchat: Geographic targeting parameters can be set up much more granularly, which includes having the capability to target at the ZIP Code level."
The same article mentions other ways to utilize Snapchat (along with TikTok) for users under 18 and with fewer geo-restrictions.
Wrapping it up
In marketing, it's important to adapt and keep up with the most recent changes. That way, your higher education institution can be on top of the game and continue having its content seen by the audience you want. 
So even though there's a new restriction from Facebook, there's no reason to worry! There are ways around it. And who knows? Making these changes to your ads and expanding your platform usage could get you one step ahead of the competition.
If you need help with your digital advertising campaigns, the experts at Carnegie are here for you! Contact us today.