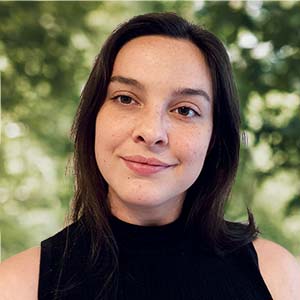 May 18, 2023
Persona
Imagine a prospective student surfing your college or university's website. They are reading a page about a bachelor's degree program, perhaps becoming interested in the opportunities it offers. But what is the next step?
Enrollment professionals would hope that the prospective student views more pages and moves further down the funnel. Maybe they'd click on housing and campus life information or explore admissions and financial aid. But how do you ensure they stay engaged and continue exploring your institution?
By optimizing your website's anchor text and link strategy, you can improve the user experience for all prospective students, increase your visibility in organic search results, and meet accessibility standards. 
What is anchor text, and how does it influence SEO?
Anchor text is a clickable text label in a hyperlink that gives context and relevance to the linked page. It's usually presented as underlined and colored text, and when clicked, it redirects the user to another web page or a specific section of a web page.
Anchor text is a critical element of SEO because it helps search engines understand what the linked page is about and what keywords it should rank for. Search engines can also find and read new pages to rank through links with a process called crawling and indexing. If no internal links point to a particular page on your site, it's more difficult for a search engine crawler to analyze it for ranking, not to mention harder for a user to find it via on-page routing.
For instance, there may be anchor text on an academic page that says, "Review financial aid and scholarship information." To a search engine, the keywords "financial aid" and "scholarship" describe the page topic of your Financial Aid Office home page. It may also crawl the financial aid page, indexing its content to serve in search results for relevant terms.
The above would be an example of partial match anchor text, where variations of target keywords appear. There are four types of anchor text: exact match, partial match, co-occurrence, and generic.
Exact match anchor text includes the exact keyword you are targeting for the destination page.
Example

: "

Visit our University's Financial Aid Office

"
Partial match anchor text

includes keywords for destination links in looser variation.


Example

: "

Learn about financial aid and scholarships

"

Co-occurrence anchor text

is the text in and around the hyperlinked anchor text that contains further context and keywords related to page content.


Example

: "

Learn more about our diverse range of undergraduate programs

, including business, engineering, humanities, and social sciences"

Generic anchor text

contains no context or keywords related to the destination page and should be avoided.


Examples

: "

Click here

," "

Read more

," or "

Learn more

"
Anchor text and website accessibility standards
Anchor text plays a crucial role for users who rely on assistive technologies, such as screen readers, to navigate the web. These software programs assist individuals with visual or cognitive impairments in understanding web content. The Americans with Disabilities Act (ADA) requires that websites be accessible to individuals with disabilities, including those who rely on assistive technologies. You may know that ADA compliance affects visual images and how they appear on your site, but anchor text is a large part of ensuring web accessibility on your website.
When screen readers encounter a hyperlink, they announce the anchor text to the user. This announcement allows users to grasp the context and decide whether they want to follow the link. Descriptive and meaningful anchor text helps users clearly understand the linked page's content and purpose, streamlining their browsing experience.
A screen reader can also be used on a page to read links only, which is helpful to users who are quickly navigating your site. In this case, the screen reader doesn't announce the text surrounding the anchor text, so certain types of text won't be accessible or easily understood. If "Click here" is used as anchor text multiple times on a page, students using screen readers to find links may be confused and frustrated, as they won't know the destinations before clicking or the difference between the links.
Descriptive and meaningful information in the anchor text can benefit all users, including those with disabilities, by improving navigation efficiency and ease. By adhering to the following principles, colleges can improve website accessibility for individuals with disabilities and ensure compliance with ADA standards.
What is a good linking strategy for higher education sites?
Because search engines view links as signals that a page is relevant, trusted, and high quality, a thoughtful internal link strategy can elevate the authority of your entire college or university's website and result in improved rankings and search engine visibility.
Important pages like your school's home page, academic program and department pages, and admissions and student life pages should have more internal links, as they are likely to have the most link equity, something SEO professionals call "SEO juice." When you link from a page with link equity to a deeper page on your website—like a specific scholarship, internship, or club page—that link equity can pass authority on to those pages on your site that might not have as much.
Links to relevant content improve the user experience for students and families, providing them easy access to the information they're looking for and helping them find opportunities unique to your institution. Schools can also include links as a strategy to drive traffic to specific places on their website, such as a campus visit signup or a request for information page. If you're seeking more of these conversions, it's worth ensuring that links with accessible anchor text are placed on relevant pages to drive traffic where you want.
Externally link to reputable sources
When necessary, your site can and should link to trusted external sources (e.g., government agencies, accreditation entities, etc.) as a best practice. It instills a sense of trust in students and other audiences learning from you.
If your faculty, staff, students, or alumni are mentioned or showcased on one of these trusted sites, linking to their guest blog posts, research grant announcements, or news articles with descriptive anchor text can effectively communicate their level of expertise and the quality of their work to both users and search engines.
The impact of optimized anchor text on your higher education website
It's important to follow ADA guidelines when creating links and writing anchor text, and it's just as important to ensure that information on your school's website is easily found and viewed by the students who want to learn more.
According to a survey conducted by Carnegie and CollegeXpress, students indicated they are more likely to move on to a competitor's website if the information they want is hard to find or gated behind a barrier (such as a request for information form). A robust internal link strategy can keep students engaged with your content and feel a connection to your brand.
While the placement of links and the authority of linked pages certainly affect your website's SEO, one of the most critical factors in achieving success is the anchor text used in your links. The language you choose for your anchor text can greatly improve the user experience and search engine ranking of your site and evoke a trustworthy and transparent relationship with your prospects while ensuring your school is meeting federal accessibility standards.
8 best practices for accessible and effective anchor text and linking strategy
Here are some guidelines to keep in mind when creating accessible anchor text and a thoughtful linking strategy.
1. Utilize internal links to reinforce site structure and provide navigational information relevant to a student's journey
When creating academic program, department, or high-level pages (like athletics or student services), it's beneficial to include links with descriptive anchor text within the body of the content that point to subsections of that web folder.
For instance, if your program page has subpages called curriculum, faculty, and internships, include three sections of body copy that describe the subpages with a descriptive link to each subpage directly in the content. Even if buttons to pages in the folder or relevant information are present on the page or in a side navigation menu, it's still beneficial to create a link with optimized anchor text in the body copy.
Incorporating internal links that guide users to logical next steps and relevant information can help both users and search engines understand the connections between pages. This also makes comprehensive information about your institution easily accessible to students.
2. Avoid generic anchor text
We talked about this a bit already, but it's worth mentioning again. Avoiding generic anchor text labels such as "Click here" or "Learn more" is essential. If a user is reading links on a page using assistive technology, they will not understand the destination of the link just from a label reading "Learn more." Including descriptive keywords also elevates the user experience for those without assistive technology and makes the site easier to navigate as well.
Example: "Learn more" can become "Learn more about the bachelor's in accounting program curriculum."
3. Ensure anchor text accurately describes the information on the destination page 
Using descriptive wording in your anchor text is a best practice for both capturing keyword "juice" and accurately conveying the page destination to users. However, if anchor text inaccurately describes the destination, users may become disillusioned and trust your website less when they don't receive the information they were expecting. This can result in page exits or general frustration.
Example: A link says "Find complete admissions requirements," but the page is an admissions overview page that doesn't contain specific program requirements. Change to: "Review admissions information."
4. Make sure hyperlinked text can stand alone
If a user reading the content around a link has more information than a user who is reading the hyperlinked anchor text alone using a screen reader, the link is not accessible. Make sure you include all necessary information in the self-contained anchor text label rather than relying on the surrounding copy to provide it.

Example: Change "Transfer students: Click here for admissions information" to "Transfer students: Click here for admissions information."
5. Vary your text
Recent studies suggest that varying the anchor text used to link to pages may improve the organic performance of your website.
For instance, if all of your program pages have accessible, non-generic admissions links that read the same, such as "Review admissions information," creating different variations of the anchor text to link to the admissions page could enhance your website's visibility by painting a fuller picture of the page content. For example, one page's admissions link may say "Review admissions information," while the next could say "Find application deadlines and admission requirements."
Interestingly, the number of variations in links seems to have a stronger correlation with performance than the sheer quantity of internal links on a page, according to the findings of Zyppy's internal link study.
6. Be mindful of keyword stuffing and over-optimization
It's important to note that simply including a link on a page or using a certain keyword in anchor text does not necessarily improve a page's ranking. A more thoughtful approach is needed when developing an SEO and link strategy for your institution's website rather than just cramming a page with a multitude of links.
Many SEO guidelines suggest limiting the number of links on a page to not look spammy and to ensure search engine crawlers can effectively crawl each link. More links are not always better for SEO, as excessive or irrelevant links may dilute a page's value. When including links on your website, make sure they are relevant to one of your audiences, whether it's prospects, current students, or their families.
Also ensure that your anchor text uses natural language and doesn't sound forced, as if you're trying to stuff keywords in with the sole purpose of improving the destination page's ranking. While including relevant keywords in anchor text can be beneficial, it's important to not overdo it.
7. Keep anchor text as concise as possible
Because screen reader technology reads the link anchor text aloud, it's imperative to think of anchor text as not just visual but auditory. Is the anchor text short and simple enough to be easily understood, or is it cluttered with unnecessary words and phrases?
While a descriptive link is better than a generic one, anchor text should still be concise and to the point. Strike a balance between "Learn more" and "Find important forms and information on housing, dining, campus security, and student life" with something like, "Explore living on campus at [institution name]."
8. Make sure your website design for hyperlinks follows accessibility standards
How do you know a string of text on a web page is a link? Links are usually formatted with an underline, a different font color, or other signifiers.
To make hyperlinks accessible to users with visual impairments, the ADA web accessibility standards incorporate specific design considerations for color and contrast. Accessibility standards do not just apply to those utilizing a screen reader to access your website. Even those who are visually consuming your site's content need sufficient contrast and signals to understand where links are.
Harness the power of Carnegie to tackle web accessibility in anchor text and linking strategy
Making link accessibility and anchor text a priority on your higher education website can enhance the user experience for all users, allowing them to easily find and engage with the information necessary to make informed decisions about their educational future. Plus, it can help improve your search engine visibility so students can find you in the first place.
Learn more about Carnegie's SEO services, or contact us to learn how we can help improve your site's search engine visibility and accessibility.