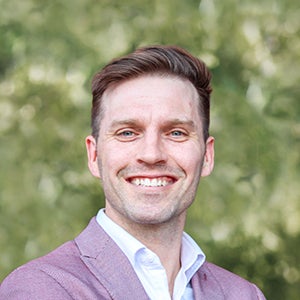 Apr 22, 2023
Persona
Fifty-three years ago this week, an estimated 20 million people across the United States participated in the very first Earth Day event (an estimated 10% of the population), making it one of the largest demonstrations in American history. Today, Earth Day is widely recognized as the biggest secular observance in the world. It's commemorated by more than one billion people every year and serves as a day of action to change human behavior and create global, national, and local policy changes across 190+ countries. 
Higher education institutions play a crucial role in raising awareness of environmental issues and promoting sustainable practices through their research, education, and campus operations. Colleges and universities have the opportunity and responsibility to lead the way in promoting a more sustainable future for all. 
Sustainability and Gen Z
Gen Z is growing up in a world where sustainability efforts have played an outsized role in their educational and personal lives. Through our CollegeXpress database, we were able to survey 700+ students in grades nine through 12. A consistent theme emerged: Sustainability is top of mind during their college search process. 
When asked, "How important is it to you that the college or university you attend is environmentally friendly?" 67% answered important or very important. Yet 42% of these same students reported rarely or never hearing about campus sustainability efforts during their college recruitment process. Students believe that colleges and universities should be doing more to promote sustainability and often search campus websites, social media, and direct mail for evidence.
One of the most important aspects of college admissions marketing is the creation of a strong brand identity and communicating your value propositions to prospective students and families. In marketing, we know that awareness is key to taking action. Students are more likely to engage in sustainable behaviors and practices if their institution actively promotes and provides opportunities for sustainability initiatives. For example, students are more likely to use public transportation, reduce their energy consumption, and purchase sustainable products if their institution offers incentives, educational programs, and access to resources.
However, the success of sustainability initiatives depends on effective communication and engagement with students as well as providing access to resources and incentives that encourage sustainable behaviors and practices. This year at Carnegie, over 60 employees participated in our annual Earth Month Challenge—a 30-day habit-building competition filled with fun and food for thought as we gain greater awareness of the environmental impact of our everyday habits. Here's a recap of our initiative in 2022. 
How to incorporate sustainability into your recruitment efforts
Here are a few easy ways your institution can let prospective students know about your sustainability efforts and show them why they want to be a part of your environmentally friendly campus.
Highlight your campus sustainability initiatives on your website
Seventy percent of students are looking for sustainability-related information on campus web pages, according to our survey. Find a place on your website where information that celebrates any and all sustainable practices on campus can be prominent and easily found. 
Learn more about Carnegie's Website Development service.
Highlight sustainability efforts on campus tours
Campus tours and videos are a great opportunity to showcase sustainability efforts in action. Tailor your messaging to highlight green spaces, sustainable buildings, and renewable energy practices on campus. This can help prospective students see the tangible impacts of your sustainability initiatives and how they contribute to the campus community.
Collaborate with sustainability-focused student groups
By collaborating with existing groups on campus, you can tap into the passion and enthusiasm of student activists and create connections between these efforts and your prospective student populations. Oh, the sweet, sweet power of human connection. 
Participate in sustainability-focused rankings
Prospective students love lists. Several ranking and rating systems focus on sustainability in higher education, such as the Sierra Club's Cool Schools, The Princeton Review's Guide to Green Colleges, and the Association for the Advancement of Sustainability in Higher Education's Sustainability Tracking, Assessment & Rating System (STARS). By participating in these rankings and ratings—which in many cases is free and involves self-reporting—universities can demonstrate their commitment to sustainability and improve their reputation among environmentally conscious students.
Highlight your sustainability-focused academic programs
We know your program pages are some of the first places prospective students look on your website. Therefore, optimize your Environmental Science, Sustainability Studies, Biology, and Renewable Energy program pages as well as pages for courses that incorporate sustainability topics across different disciplines.
Learn more about Carnegie's SEO Web Copywriting service.
Overall, promoting sustainability efforts to prospective students requires a multifaceted approach that includes effective communication, engagement, and collaboration with the campus community. By highlighting your school's sustainability initiatives in a variety of ways, you can attract environmentally conscious students and demonstrate a commitment to creating a more sustainable future.