The Higher Ed Digital Branding Guide
Bring your institution's brand to life on the web
Traditional brand elements don't tell the whole story. Learn how experience design can boost your institutional brand.


If you're a higher ed marketer, your brand guide most likely includes these standard elements:
Strategy, including messages and audiences
Voice and tone
Logos and how not to use them
Color
Photography
Graphic elements
But those components don't tell the whole story. You have the power to change visitors' perceptions of your college or university by paying close attention to experience design.
Experience design is the ease at which visitors can find what they came for, the feeling they get from reading a great story, the feedback they get as they interact with the user interface, the more personalized the content becomes as the site learns more about their needs.
What else is missing from your brand book? Download The Higher Ed Digital Branding Guide and make sure your institution's brand guide checks all the boxes for:
Visual identity
Brand storytelling
Marketing strategy
An 18-Point Checklist to Bring Your Brand to Life on the Web

Digital branding isn't always covered in higher ed brand guides. So, we created this checklist to walk you through three essential areas to improve your current digital branding. In this guide, we'll cover 18 points that your institutional digital branding should encompass.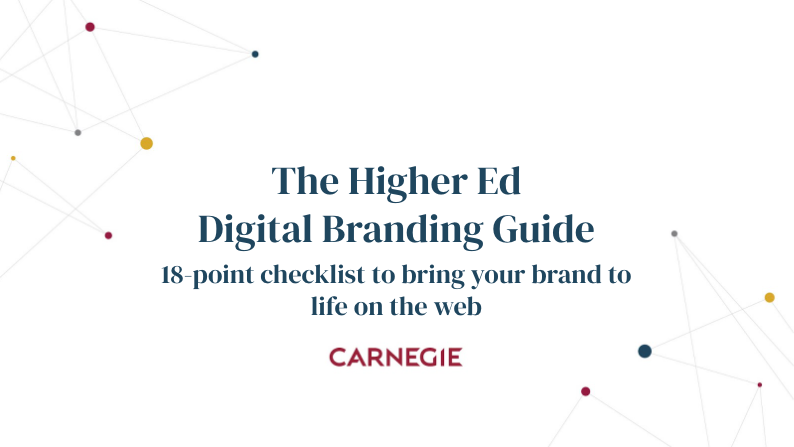 Download the Higher Ed Digital Branding Guide.