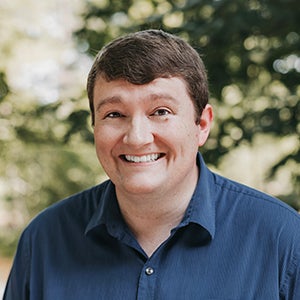 Jan 30, 2023
Persona
Making Sense of Admitted Student Decisions: Carnegie's Latest Take on Admitted Student Research
Data is extremely important for any organization. It helps us make decisions and reflect on our performance, and it can also provide a road map of where to go next.
In higher education, collecting and understanding data on student behavior is at the core of strong enrollment and marketing strategies. The difference between a student who deposits and one who declines can reveal a lot about the value propositions of an institution and what could be improved for the future. Making full use of this information can be difficult without the nuance of individual responses and the context of scoring at other institutions.
At Carnegie, we've engaged in admitted student research for several years and have helped institutions better collect and understand data. Using research, we can parse out the differences between not just deposits and declines but variables such as in-state vs. out-of-state students, income, GPA, and much more.
Now Carnegie is ready to offer something new to keep up with the pace of the industry and offer the most methodologically sound version of Admitted Student Research (ASR) possible.
Carnegie's new Admitted Student Research, powered by Slate
Starting in 2023, Carnegie is excited to offer a new Admitted Student Research product built completely within an institution's Slate instance, managed by our Slate experts, and advised by our core researchers. Institutions can work with our team to select from dozens of question options to craft a survey focused on topics that mean the most to them. Carnegie will then handle survey dissemination and train key stakeholders on how to read and strategically use the outcome data.
Categories of questions available include competitive positioning, reactions to marketing, campus visit experiences, evaluations of unique value propositions, student and institutional personality, financial aid, and many more. Carnegie experts have crafted a standardized question offering that can be customized with other module questions. It can also be swapped or adjusted year-over-year for important decisions and change over time.
Key advantages of the new ASR
With decision-making, timing is everything. One reality of survey research is that it often requires a long time gap between action (deposit or decline) and reaction (survey response). With built-in Slate communication triggers, admitted students will receive their survey just a few days after submitting a decision. This means data will collect over time, and institutions can compare results in real time using a Slate results dashboard.
Many important trends are found when comparing results across myriad demographics. By connecting survey results directly to a Slate instance, any question in the survey can be compared across most variables for a student who is captured in Slate. For example, comparing where the student is from, their GPA band, their demographic background, and many other characteristics will be accessible for direct comparisons in the results dashboard.
While breakouts are important for understanding trends, individual responses are critical in recognizing immediate action.
While breakouts are important for understanding trends, individual responses are critical in recognizing immediate action. In a traditional survey environment, responses can often not be reliably tied to an individual, and operationally, that information often comes too late to take action. With the new Carnegie ASR, responses are tied directly to an individual automatically and in real time. As a result, if a student who had deposited noted a specific concern about their upcoming experience, custom outreach can be crafted to help reduce melt and set a student up for retention by being heard directly.
The module approach to picking questions for a survey allows for customization without the hassle of developing new measures and makes the time from project kickoff to surveys in the field much shorter. Being part of the Carnegie network of surveys also allows for contextual benchmarking. Our experts will know when to flag a result as out of the ordinary or of note for strategic action. We will be your partner through the process so you can spend less time digging through results and more time operationalizing new tactics.
Finally, by building the survey directly into a Slate instance and automating reporting, there are significant cost savings for running an ASR in this fashion as compared to a traditional survey platform that would require additional steps to apply data effectively.
What to do with the new ASR
Once the ASR data is collected, here are five potential strategies to consider to make the most of the data.
Compare direct differences between deposits and declines to determine where responses vary the most. While deposits are likely to score you higher on most things, the amount of variation will tell a story about what exists as a strength or weakness.
Use ranking information as a guide to better understand what decision factors are immovable. For example, you may find some students ranked your school at the top of their list but did not deposit. That means their information is invaluable in identifying what problem was too difficult to overcome.
Use demographics to identify broad trends, but consider them with context. For example, looking at differences for racially diverse respondents is invaluable, but it should be contextualized by other factors like GPA, gender, and location when possible. Pulling raw data into a predictive model can be helpful.
Consider "data on the fringe" as a way to identify highly important characteristics of students. Data on the fringe refers to categories in a survey that were rarely selected. A great example is that fewer than 5% of people select campus parking and accessibility as an important factor for picking a college, but for those students who do, it's usually due to an insurmountable accessibility issue that is highly important to them.
Identify students who may need additional support through the final stages of the process by looking for lower scores despite a deposit. Offering better outreach and understanding their concerns will be critical in reducing melt and setting students up for retention success.
No Slate instance? That's okay
While many of the exciting advantages of the new ASR come from being built directly into Slate, traditional admitted student surveys are still incredibly valuable. Carnegie can lead anyone without a Slate instance in a highly impactful research option that has existed for several years and includes depth of modeling and insights.
Getting started
Ready to build your Admitted Student Research strategy? Start a conversation today—we can't wait to talk about your research. Learn more about Carnegie's research services.
Watch our 12-minute Admitted Student Research demo.