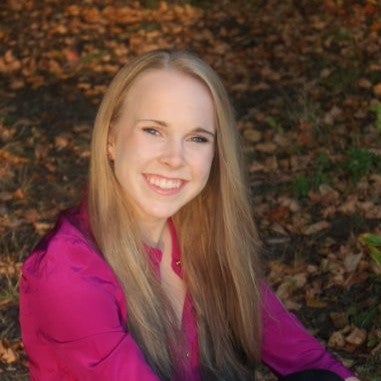 Jun 27, 2022
Persona
When it comes to your marketing budget, maximization is the name of the game. However, the best way to do that might surprise you. While it may seem counterproductive, investing in your organization's marketing with longer-term campaigns can help optimize your budget and yield a better return on investment overall. And that's because of three key reasons:
YoY metrics help you spend wisely
By maintaining a long-term campaign, your institution will have clear year-over-year (YoY) metrics, which are critical for optimizing budget. These metrics show how your campaign's key performance indicators (KPIs) change over time, demonstrating how well your campaigns drove conversions, clicks, and more. Comparing KPIs with historical data gives you a better idea of the budget required to remain competitive in the advertising space. And you don't have to rely on a rough estimate anymore!
Here's an example: Say you need to decrease your budget this year. With year-over-year metrics, your digital partner has data on what strategies performed best and can maximize your spending. One optimization might be targeting the highest-engagement geographies. With years of data, you can accurately see which locations are interested in your school and make sure that's where your ads appear. YoY metrics help you spend more wisely based on your past campaigns' performance.
More data = more strategic recommendations
Imagine you're a chef at an Italian restaurant. You've got a signature dish: the Spaghetti alla Carbonara. It's got a little bit of buzz but you know you can do better. So, once a month you change the recipe slightly: different amounts of cheese, cooking time, etc. You make sure to ask your regular customers what they think of the new dish. You keep track of their feedback, and over time, you master the special combination. Your carbonara is now unique, and Giada De Laurentiis says it tastes just like home.
This is what happens with long-term campaigns. They'll be monitored for performance, optimized while the campaign is live, then compared to historical data for strategic planning. The more data your team has to review, the better they'll be able to strike a balance between your needs and students' wants.
But wait, there's more!
Automation is rising among most digital platforms, and the more campaign history you have, the smarter automation gets. Automation uses machine learning to gather signals over time to improve your campaign performance. Combining automation and YOY analysis, your marketing team will have the formula for maximizing impact (and bang for your buck).
Faster ROI in the upcoming year
Sure, maybe it took a little time to master that Spaghetti alla Carbonara. But now that you have, you can cook them rapid-fire. Now that you've discovered the secret sauce (literally), you've increased your speed, confidence, and reputation, and your restaurant is now bringing in quite a profit.
Your team has templates saved, copy guides created, audiences locked in—so when new campaigns are created, they know just what optimizations you prefer. If you have a last-minute campaign you need to launch, your agency can get it up and running quickly because you're not starting from square one.
With long-term campaigns, you have the ability to discover the quirks and nuances of each campaign. Specifically with PPC campaigns, long-term campaigns generate more clicks as your agency adds in negative keywords over time. This prevents your paid search ads from showing for searches that don't relate directly to your institution. As keywords are added, you'll earn clicks at a lower cost.
For example, your school's rockstar football team is having a great season, and your community is eager to search for and watch game highlights. Your team notices this trend and adds negative keywords to make sure your ads don't appear for those highlight watchers. This lowers costs as your budget is being applied to the right audiences. When you run this campaign in future seasons, you'll have this intel already built into your campaign.
If you're interested in partnering with Carnegie or learning how we can help your team, check out our services or reach out to us anytime. We can't wait to get to know you better!