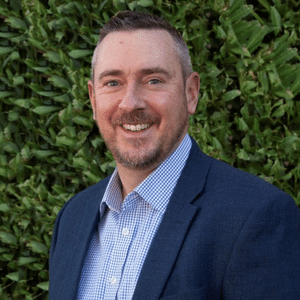 Nov 10, 2022
Persona
When I first started working in college admission more than 25 years ago, the "admissions funnel" was part of everyday jargon in our office. From prospects at the top to enrolled students at the bottom, the funnel was analyzed to project how successful the year would be. The funnel was slightly more predictable back then, as digital marketing and electronic means of communication were nonexistent. Students entered the funnel in a few ways: by completing a paper inquiry card (whether at a college fair or high school visit, or via a third-party company's magazine or booklet), by calling the institution, or through a name purchase from one or more of the testing organizations.
By reviewing historical enrollment data—including conversion, admit, and yield rates—colleges and universities generally had a sense of how many students they needed at the top of the funnel. In order to build prospect and inquiry pools, colleges and universities primarily used name purchases and third-party lead gen opportunities like Carnegie's Colleges & Universities magazines (Private Colleges & Universities, Public Colleges & Universities, etc.), which is now called CollegeXpress. If student inquiries or applicants were lagging, they'd most likely purchase more student names.
Fast-forward to the current state of college admission and enrollment. The funnel has given way to the enrollment ecosystem, where students have multiple ports of entry (not just a few), and technology and digital opportunities have made it more difficult to track applicants and enrollment via a formula. In today's environment, the solution for lagging inquiries is not to purchase more names—it's to engage the right students. While name buys will still be part of an institution's strategy, there are other ways to diversify your lead generation strategy. One key element of the diversification strategy are third-party college search sites. While there are several of these sites, the one I'm most familiar with is CollegeXpress, as I used it frequently during my time as Chief Enrollment Officer at two different institutions. While CollegeXpress provided each institution with high-quality student inquiries, I found the Connect platform to be most beneficial, as it allowed me the opportunity to reach students who weren't "hand raisers."
Connect is a tool that allows colleges and universities to connect with students who meet certain criteria but haven't expressed interest in an institution. A key difference between Connect and other search or lead gen sources is that the student outreach can be executed within the platform—and students can opt in there as well.
Here are my best practice recommendations for how to use third-party lead generation tools like Connect to achieve specific goals.
Goal: Increase unique or specialized academic program inquiries
If your institution offers a major or minor that's not typically included on Student Search or other third-party lead generation sources, Connect and tools like it are great options to promote those programs. By searching for students who've selected certain academic areas of interest, an institution can send targeted communications to them to highlight these academic programs. It's important to provide links to any videos, web pages, or student successes and testimonials that showcase these unique programs.
Goal: New market coverage
With declining demographics of high school students in regions across the country, many institutions are turning to areas of demographic growth to recruit students. However, traveling to these markets and setting up at a college fair or visiting high schools should not be the sole strategy; colleges should supplement these trips with customized and targeted outreach. Lead generation platforms are a great way to get in front of students who may not be familiar with your institution. Better yet, you can coordinate your travel efforts with your in-platform communication strategy.
Goal: Increase inquiries for underperforming majors or signature programs
Many institutions rely on certain signature academic programs to make up the composition of their new student enrollment. If your inquiry and applicant numbers for these programs are behind compared to previous years, try using these tools to send targeted messages to students who've selected these areas of interest. Again, including links to videos or web pages that highlight alumni or student success in these areas will only improve the likelihood of engagement.
Goal: Lead generation for institutional strategic priorities and initiatives
Whether your institution aims to enroll more male students, increase diversity, or another specific goal, third-party tools can be one of your key means to reach these audiences. Don't just rely on the "buy more names" methodology; instead, use targeted communications to reach students who express a genuine interest in your college.
With the major landscape shifts we're seeing as an industry, my recommendation is to diversify your lead generation strategy. Employing a sophisticated and diversified lead generation strategy will build you up for continued success for years to come and protect you from unpredictable change in your markets. Third-party sources can play a key role in this strategy.
If you're interested in learning more about Carnegie's philosophy on diversified lead generation or want to know more about CollegeXpress as a third-party lead gen option, start a conversation today! We look forward to strategizing with you.