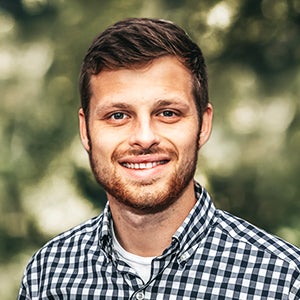 Jul 25, 2023
Persona
In the Spring of 2021, Facebook rolled out the Aggregated Events Measurement system (more like Aggravated Events Measurement, amiright?) in response to Apple's iOS14+ privacy changes. This forced advertisers to verify their domain and select only eight conversion events for the entire domain to be tracked for iOS users who opt out of app tracking. For higher education institutions, this meant that any advertiser for any department/program had to use the same eight conversion events or lose out on conversion attribution.
This change frustrated many stakeholders and vendors, who had to come to an agreement on which events and pixels to prioritize across the entire institution and vendor list. Not an easy feat.
But Surprise! Unlimited Conversions Are Back
Now that we've all gotten comfortable with this limited tracking, Facebook has reverted this decision. You can now use whatever pixel and events you want, whether sticking with Standard Events or creating a thousand custom conversions. According to Meta Business Help Center, you'll see the following key changes:
You no longer need to prioritize 8 conversion events per domain for web conversion optimization.
The Aggregated Event Measurement tab in Meta Events Manager has been removed because you no longer need to configure your web events.
You aren't required to verify your website domains for purposes related to event configuration. However, you may still need to verify your domain for other reasons.
Why is this happening? According to Carnegie's Facebook representatives, it's because Facebook realized the strain this placed on advertisers to reach their marketing goals and wanted to make it easier for them.
But if they can revert it so easily, why was this limitation made in the first place? While we don't know for sure, it could be because Facebook had yet to see as much data loss as they expected, so they felt comfortable going back to what was working before. It's also worth noting no other platforms implemented such a drastic conversion tracking change in response to the iOS changes.
According to Adjust, 37% of users in Q2 2023 opted into app tracking despite a nearly 11% opt-in rate in early 2021. The fact that more people are becoming comfortable opting into app tracking could have impacted Facebook's decision.
The Results
What does this mean going forward? You can go back to using pixels specific to your segment and not have to share a pixel across the entire institution.
Because we aren't sharing pixels anymore, this should resolve any issues with rogue and irrelevant conversions being attributed to your campaigns (something we at Carnegie saw a lot of over the last two years). Now that you aren't pigeonholed to eight events, you can use whatever events you want: standard or custom.
Facebook says it will be tentatively rolled out worldwide in July, which means easier tracking policies sooner rather than later!
Need help with conversion tracking, data analysis, or digital marketing? Carnegie's experts are here for you! Contact us today to learn more.