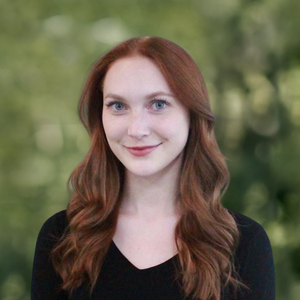 Mar 30, 2023
Persona
Google previously announced that Universal Analytics properties will stop collecting data starting on July 1, 2023. To avoid gaps in collecting data, users must create a GA4 property before this deadline.
When signing into Google Analytics, most users will see a banner or pop-up alerting them Google will automatically create a GA4 property for all their existing UA properties beginning in March 2023. However, Google strongly recommends opting out of this and manually creating their own GA4 properties instead. Not all UA configurations have an obvious GA4 counterpart, so the automatic migration will not be seamless.
Below are some tips and recommendations to manually set up a GA4 property and create a strong foundation to collect data before UA sunsets this summer.
Getting started
Follow these steps from Google to get started:
In Google Analytics, click Settings Admin (lower left).
In the Account column, make sure that your desired account is selected. (If you only have one Google Analytics account, it's already selected.)
In the Property column, select the Universal Analytics property that currently collects data for your website.
In the Property column, click GA4 Setup Assistant (the first option in the Property column).
Click Get started under "I want to create a new Google Analytics 4 property."
Choosing a deployment method
Now that your GA4 property is created, how do you set up data collection? There are various ways to deploy web tracking for your GA4 property. Our recommended method is via Google Tag Manager. This allows better visibility and accessibility under the same tag management system leveraged for current and future engagement and conversion tracking.
Google provides instructions on how to do this in the Help Center. It may take up to 30 minutes for data to show up in your GA4 property.
Review Access Management
Now is a great time to do some housekeeping. Review who has access to your Google Analytics account by clicking on "Account Access Management" under the Account column on the Admin page. Then navigate to "Property Access Management" under your GA4 Property column on the Admin page and manage who has access to the new property.
Account Settings audit
Before refining your GA4 property settings, let's ensure the Account settings are up-to-date. Navigate to "Account Settings" under the Account column on the Admin page. Here, check that your team has reviewed and accepted:
Google Products & Services

Fully enables advanced data features
Contributes to benchmarking for Industry Category reporting

Data Processing Terms

Covers data governance related to GDPR and CCPA
GA4 Property Settings audit
Under "Property Settings" in the Property column on the Admin page, there are three areas you want to check for accuracy:
Industry Category

Helps benchmarking data; higher education falls under "Jobs & Education." Carnegie is currently working on creating benchmarking metrics more specific to the higher education industry to improve data analysis.

Reporting Time Zone

Set this to the time zone of your school.

Currency Displayed as

Set this to USD if your school is in the US. With this, you have the option to assign values to your goals to better visualize your metrics.
Data Streams
Navigate to "Data Streams" under the Property column on the Admin page, then click on the web data stream you set up earlier to view web stream details:
In GA4, you have the opportunity to add both web streams and app streams under one property! Google recommends having a max of three data streams.
Ensure "Enhanced Measurement" is enabled. New to GA4, this automatically measures interactions and content on your sites in addition to standard page view measurement.
Click on the settings wheel next to "Enhanced Measurement" and scroll down to "Site Search." Click on "Show advanced settings" and verify that your site's search parameter is listed to enable site search tracking.
Return to the Data Stream Details page and scroll down to "Configure tag settings," then click on "Show all":

Define internal traffic

Here, you can create a parameter for Internal Staff, Students, Vendors, and Partners (e.g., Carnegie)

List unwanted referrals

If you have any additional domains for your school—like sites for academic programs or sports—list them here if you don't want traffic from those domains to be listed as referrals.
Data Settings: Data Collection
Navigate back to the Property column on the Admin page and find "Data Collection" under "Data Settings."
Google Signals

Enabling Google Signals upgrades your existing Google Analytics property to include more information from signed-in Google users, which allows:

Accurate cross-Platform Reporting
Remarketing with Google Analytics
Demographics and interest

User Data Collection Acknowledgement

Review your privacy policy on your website and work with your legal team to ensure it meets Google's policy requirements.
If your privacy policy is up-to-date, click "I acknowledge."
Data Settings: Data Retention and Filters
Navigate back to the Property column on the Admin page and find "Data Retention" under "Data Settings."
Set the "Event Data Retention Period" to 14 months and turn on "Reset user data on new activity."

With these settings, you are optimizing the time period you can view historical data in "Explore" reports.
Navigate back to the Property column on the Admin page and find "Data Filters" under "Data Settings."
Create an Internal Traffic filter for the Internal Traffic you defined earlier.

By default, the filter is set to "Testing."

We recommend keeping the Internal Traffic filter as "Testing." Activating this filter will permanently remove internal traffic in your GA4 property.
If you create a custom dimension where the parameter "traffic_type" is the dimension "Traffic Type" under "Custom Definitions" in the Property column on the Admin page, then in Ga4 reports, you can add "Traffic Type" as a secondary dimension to compare internal vs. external traffic.
Reporting Identity
Navigate to "Reporting Identity" under the Property column on the Admin page to select the Reporting Identity best for your reporting needs:
Blended

This option uses data modeling to estimate user activity when identifiers (user ID, Google Signals, Device ID) are not available.

Verify Google Signals is activated in Data Settings > Data Collection to get the full benefit of this option.

Observed

This option does not include data modeling, so reports will not account for user activity when identifiers are not available.
Users may switch between the two reporting identities at any time without any major impact on data.
Attribution Settings
Navigate to "Attribution Settings" under the Property column on the Admin page.
Reporting Attribution Model

The default "cross-channel data-driven model" is recommended. Machine learning is used to help detect converting vs. non-converting paths to most accurately attribute conversions to the correct channel.
For UA, the default was "last-clicked." You can learn more about the different attribution models from Google.

Lookback Window

Google recommends 30 days for "Acquisition conversion events" and 90 days for "All other conversion events."
Product Linking
Near the bottom of the Property column on the Admin page, there are several product linking opportunities listed under "Product Links." GA4 offers an expanded list of free product linkings compared to UA. Linking your school's additional accounts will increase data visibility for campaigns run on those platforms.
Next steps
Switching over to GA4 may come with a lot of questions, but it also comes with a lot of exciting new improvements. With this guide, your team can create a strong GA4 property foundation. Carnegie offers training and implementation of Google Analytics 4.
As a Google Premier Partner, Carnegie is uniquely suited to give you a helping hand in understanding all the new bells and whistles of GA4. If you're interested in working with us, start a conversation.