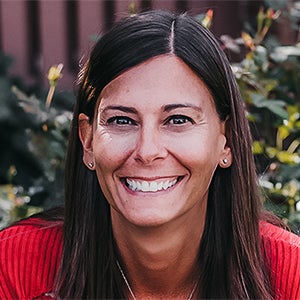 Aug 01, 2022
Persona
In 2021, Google made several changes to ensure a safer online experience for those under 18, which included measures like restricting content teens could readily access across Google products like Search, YouTube, and Google Assistant devices. At that time, Google implemented some protections to prevent sensitive and mature content from appearing. While these were steps forward to a safer browsing experience for teens, there were a few—though not wide sweeping—restrictions implemented to advertising to teenagers at that time.
However, it was announced that starting August 15, Google will be implementing ad-serving protection to audiences 17 and under and, moving forward, it will disable advertisers' ability to serve personalized ads to this protected age group (you may recall Facebook made a similar move last year).
What does this mean exactly?
Personalized ads
To Google, personalized advertising (also known as interest-based advertising) is the way advertisers target users—based on their interests exhibited while browsing online and the "digital behavioral footprint" they leave behind. Currently, advertisers can leverage those interests and prior digital footprints to target audiences based on that historical data to deliver personalized ads tailored to an individual's interests. These ads are based on things like previous search queries, visits to sites or apps, demographic information, or location.
With the new targeting restrictions, advertisers can no longer deliver personalized ads to teens under 18 utilizing things like interest category targeting, Retargeting (including RLSA), or user list targeting. This includes the utilization of lists to create look-alike audiences or the development of custom audiences.
Learn more about Google's advertiser policies for personalized ads.
What can you do to reach students under 18?
It's important to note that even with this significant shift, you can still reach under-18 audiences; you just can't target them as granularly as you previously could on Google. So, with these restrictions in place, what options do higher education advertisers have to reach traditional undergraduate prospective students?
Target teens with Google ads through contextually based signals like content on the current site or app they are visiting, or an active Search query they are conducting.
PPC ads will continue to show to those under 18 based on their keyword searches, so having a strong PPC brand campaign and solid SEO plan has never been more important.
Consider launching campaigns on other Demand Side Platforms (DSPs). As Google rolls out these depersonalization restrictions to teens in Ad Manager (to include YouTube, Search, Display, and also their DSP, DV360), you may want to consider alternative DSPs that Google does not control. Many other reputable DSPs with an equally large network of sites and inventory will still allow for a more granular approach to targeting prospective undergraduate students.
Incorporate other platforms into your advertising media mix. Snapchat, TikTok, and IP Targeting are all highly effective ways to reach this age group—and/or consider utilizing a lead gen platform like CollegeXpress.
Double-down on your parent campaigns. We know how influential parents are in the decision-making process, so do not overlook targeting them!
Targeting 18+ in a cookie-less future
For now, nothing is changing in how you can target and advertise to 18+ audiences on Google, but as a critical reminder, Google has stated that in 2023 (which they have now pushed to 2024), they will be going cookie-less. Once that happens, the ability to leverage personalized ads typically dependent on cookies will no longer be possible. Google is currently working on a privacy-first replacement for cookies to allow advertisers to continue to effectively target their desired audience but in a manner that protects user privacy.
To replace cookie-based targeting, Google originally introduced a solution with something known as Federated Learning of Cohorts, or FLoC. However, after serious pushback during FLoC's Beta testing, Google decided to scrap FLoC and has now introduced a new browser system called Topics. While somewhat similar in concept, the new approach will curate a user's top interests in a week based on their browsing history (without the use of cookies) and place them into big buckets with other users sharing the same interests. Advertisers can then target by selecting a "Topic bucket" that is most relevant for their business, and since it is not individualized targeting, it protects the privacy of an individual.
Embracing the changing digital marketing landscape – Carnegie is here to help!
The digital marketing landscape is facing a seismic shift toward privacy, and these phased rollouts by Google, Facebook, and others are just the first steps toward user privacy protection. As advertisers, we have to accept that while we'll still be able to reach the right audiences, our ability to target them with the same level of precision will just not be possible moving forward. As these changes continue to evolve, make sure your teams have the right information on these adjustments, are learning how to optimize their ads for these changes, and understand the impact of this for tracking advertising efficacy. Of course, if this all feels overwhelming and confusing to navigate (because it is!), find a digital partner like Carnegie who's on top of this and can help.