Financial Aid Modeling
We use data science to predict key decision points, like a student's likelihood to apply, enroll, and stay (retain) and leverage the probability of those events to optimize the use of limited resources and achieve enrollment goals. Our strategy is set apart from others because it is individualized. With individualized awarding, you will have an aid strategy for each individual student, and each individual student will have a package built just for them—a truly personalized approach. Like everything else we do, this service is data-driven, customized, segmented and personalized.
Individualized Awarding
We build a strategy to most efficiently award each individual student in accordance to your institution's overall goals. We deliver multiple enrollment and financial scenarios, highlight the outcomes and tradeoffs of each, and in partnership with you, choose the right fit strategy for your institutions. This model, like all our models is built from the ground up, accounting for shifts in market forces and student behavior, year over year.
Leveraged Outcomes
Our proprietary methods have helped countless institutions bring new net revenue to their bottom lines while enrolling stronger classes that align with their stated goals. You gain a comprehensive view of future enrollment and financial outcomes to inform longer-term strategies.
Award Tracking and Reporting
We help you make informed trade-off decisions to set achievable enrollment and financial goals, while helping you track your class every step of the way. Our experts become a part of your team providing on-going monitoring, for in-cycle optimization.
Work With Experts
Through decades of experience, we can minimize overspending on student populations, increase award offerings to desired populations, and increase your yield while lowering your discount rate. We bring over 40 years of experience in observing student behaviors and enrollment management challenges to your door.
Your financial aid strategy will be optimized—minimizing underspending and overspending.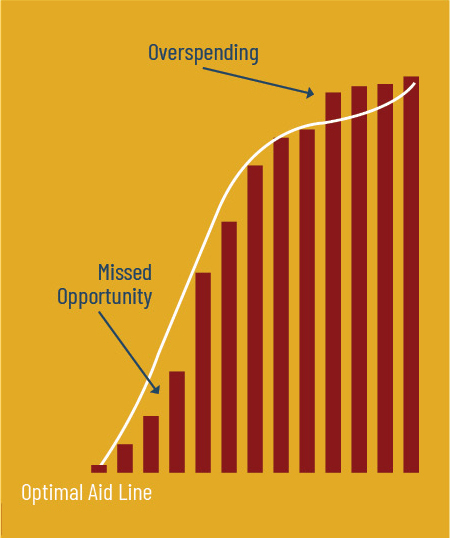 Custom. Never Templated. Agile Modeling.

Related Services.
Build your financial aid strategy.