CRM Integration and Dashboards
Gain a deeper understanding of your leads through our performance dashboard, which highlights user data by high school, graduation year, gender, GPA, major, and more. Sleep easy knowing the integration between your CRM and CollegeXpress is seamless.
Seamless CRM Integration
Nothing is more important than getting student data into your system as soon as they engage with your institution through a CollegeXpress service. We can connect seamlessly with any Customer Relationship Management (CRM) tool, so you can start reaching out to interested prospects within 24 hours. Slate, however, is our specialty. Our in-house experts can help you customize and optimize your Slate instance to get the most out of your CollegeXpress data for years to come.
Full Performance Visibility
Gain access to real-time data on your leads through our interactive performance dashboard. Slice and dice their information by high school graduation year, gender, ethnicity, high school, GPA, major, and more.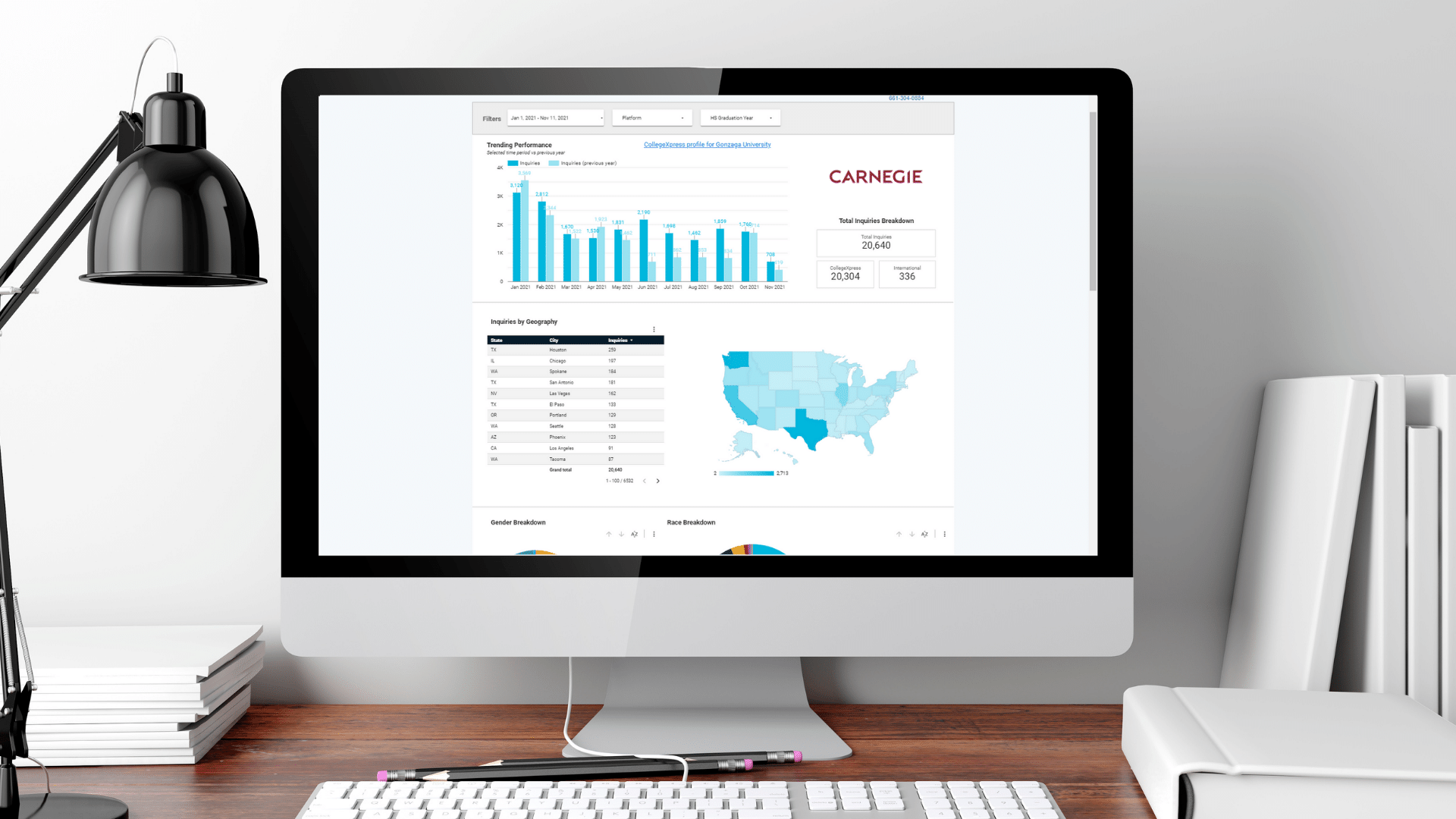 X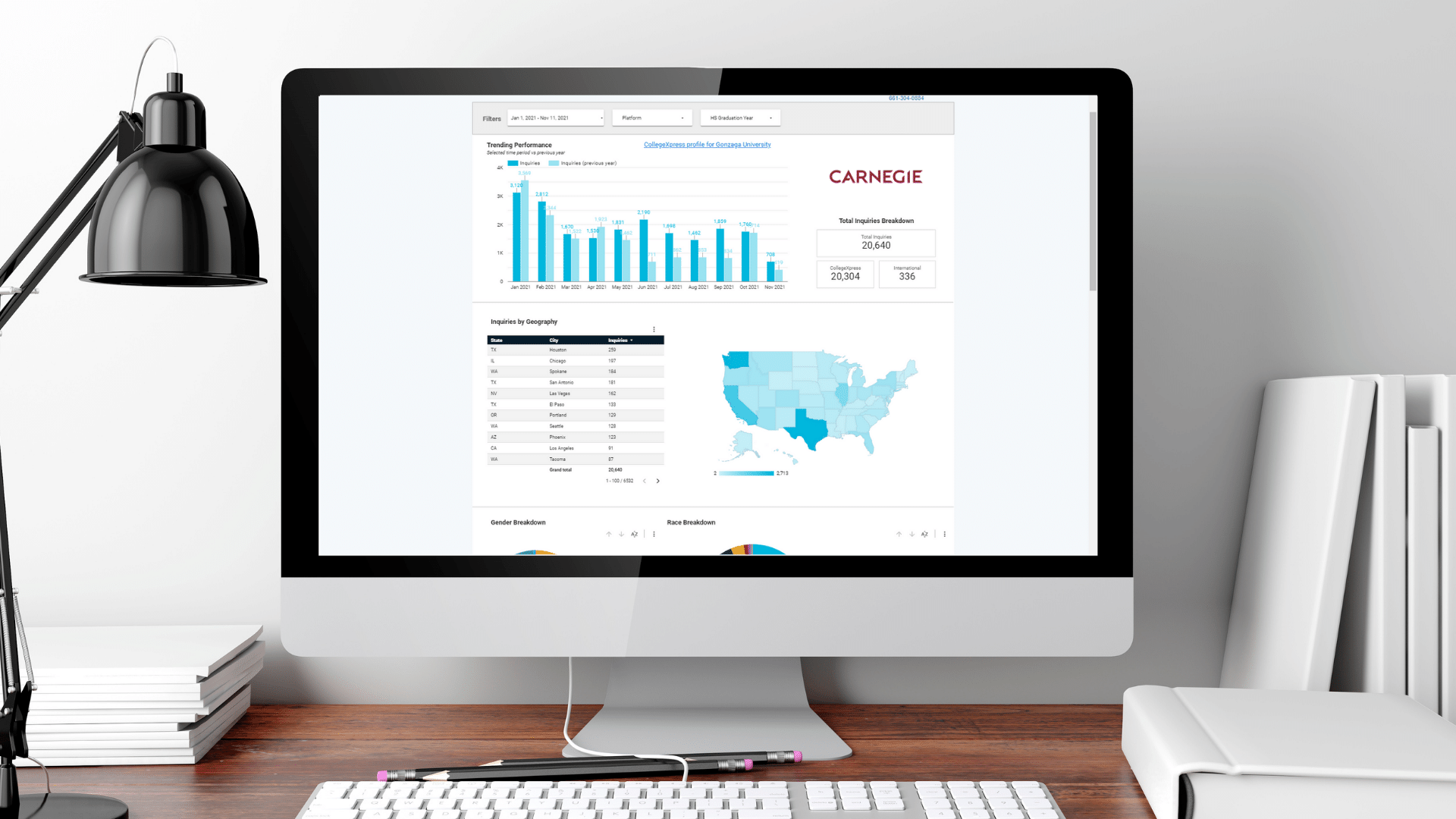 Related Services.

Related Content.
Build your lead generation strategy.