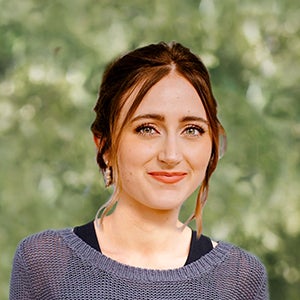 Jan 19, 2023
Persona
New year, new SEO strategy
It's a new year, which means it's the perfect time to review your SEO content strategy and plan your institution's approach to content marketing. We've consulted with our group of SEO experts at Carnegie to create a roundup of the top SEO trends, tools, and tips that your institution can employ in 2023.
Must-know trends in higher education for SEO and content marketing
Student pain points: The frustration of website navigation and gated content
Carnegie conducted two student surveys earlier this year asking both undergraduate and graduate audiences how search engines and higher education websites impact their search. We saw notable concerns about site navigability.
Mary Lane-Frackleton, Assistant Director of SEO & Content at Carnegie, notes that "in seeking to be well informed in their decision-making, students often run into issues on websites where they are doing all of the heavy lifting to find the information they need. This includes related information being unnecessarily split across many pages or existing in more than one place." This creates additional work for students to find the information they need and can be a frustrating part of their search, enough that they may leave your site altogether.
In addition to challenges navigating higher ed sites, "respondents said they wanted more content," adds Rebecca Hofstetter, Carnegie's AVP of SEO & Content. "Many noted that it seems that important information is purposefully withheld in order to force request for information form submissions."
Rebecca's key takeaway? "Withholding information on your website is not a lead generation tactic. Many prospects said that when this happens, they simply move on to looking at other schools' websites."
Addressing anxieties: Content for underrepresented prospective students
In addition to ensuring your site structure is user-friendly and your content is informative, you should also work to develop specific content that speaks directly to underrepresented students.
Copywriter Hannah Chao says that "underrepresented groups need to feel like they're not alone." These students are left disillusioned by institutions that seem inaccessible and impersonal. She adds that "intimidation and imposter syndrome is real, especially for first-generation college students—colleges and universities need to combat these fears with thought leadership strategy, blog posts, and student testimonials."
In particular, schools should address how students can feel a sense of belonging within the university community. Students also need reassurance that an institution is transparent and helpful when it comes to finding financial aid and scholarship opportunities. Importantly, Chao notes, schools should "highlight the helpers—financial aid counselors, academic advisors, and support staff."
Tools to improve your SEO strategy
There are many tools and resources that SEO professionals rely on to strategize and execute successful optimization projects. Here are some of Carnegie's SEO experts' top picks for 2023.
Google Search Console: GSC is completely free to use, and, in our opinion, underrated. GSC tells you what keywords your website has appeared for in search results, with data going back 16 months. It also gives you organic clicks and impressions for each keyword or URL. It flags technical issues on your site as well. You can use GSC to see what keywords are within "striking range" of ranking on page one of Google, then create content targeting those terms.
Google Analytics 4: With Google sunsetting Universal Analytics, GA4 is the new tool that can help you find user engagement data and guide your SEO and content strategy. If set up properly, you can track conversions such as application submissions, RFI submissions, and button clicks. It enables you to measure SEO success beyond just impressions and clicks. You can prove SEO ROI with tangible conversion data.
Answer the Public: This tool is great for finding longtail keywords that help you build a robust page of content. It shows many of the concerns users/prospective students have related to your primary target keyword or page topic.
Keywords Everywhere: This browser plugin keyword research tool provides keyword ideas, related queries, and "people also search for" results right within the organic search results page. Its convenient placement within the search window allows for real-time and agile keyword research that helps you better understand user intent and needs.
Google Keyword Planner: Google Keyword Planner shows the average monthly search volume for keywords on Google. This can help you determine the viability and true level of interest or use for keywords and whether it would be impactful for your content to target them. Because it provides related keyword ideas that help you think outside the box, it's also really helpful for keyword research.
Actionable SEO tips for higher education in 2023
Now that you know what trends to be aware of and what tools can help you prepare for the changes ahead, our SEO team has laid out some tips that will jump-start your optimization efforts in the new year.
Create unique, helpful content for your target audience
Your prospective students want more content, but they also want content that feels authentic, unique, and helpful. Program pages should be information-packed, and low-in-the-funnel pages like tuition and admissions should be comprehensive and useful to students.
Develop "a proactive content strategy," advises Hofstetter, "not a reactive one." In her words, "institutions shouldn't just be updating or creating content when there is a new program or event. Instead, they should create a clear content strategy for the year with clear goals and measurable KPIs."
In addition, your messaging to users should be personal. "Hyper-personalization is key," says Katherine McGowan, SEO Content Specialist at Carnegie. "Students do not want to feel like they are receiving a mass email or that a website experience doesn't speak to them and their specific needs."
Tip #1: You'll work more efficiently and effectively when you create a clear content strategy with your team that includes annual, measurable goals.
Tip #2: Utilize insights from Slate or consider Clarity to help you personalize your marketing efforts based on user journey, programs of interest, and location in the enrollment funnel. You can also develop an authentic, consistent voice representative of your institution's values, motivations, and desires with a personality assessment from Carnegie.
Showcase your flexibility and address diverse student needs in web content
Irene Test, Carnegie's Senior SEO Specialist, shares that "flexibility is increasingly seen as not just desirable but a way to accommodate a wider group of students—working adults, under-25 students who need to work while attending school, students with disabilities, and on-campus students looking to finish sooner and with less debt. Illustrating this flexibility is imperative, including emphasizing online and hybrid formats and what students should expect."
Moreover, Test says that "highlighting programs for first-generation and low-income students, as well as organizations geared toward Black and Hispanic/Latino populations, goes in this direction, as does an emphasis on LGBTQ+ support and being able to easily find information about disability services. Especially for this latter point, website design and school structure can place hurdles in finding this information, and students give up before receiving proper accommodations to fully thrive."
Your institution likely has programs in place to accommodate students of many different backgrounds and with many different needs. Ask yourself if those programs and initiatives are well represented and easily accessible on your site.
Tip #3: Put yourself in the position of your prospective students and evaluate if program pages represent services that a student might be interested in. Do you have an online program drawing mostly first-generation students who work full-time while in school? If so, does that program page highlight things like career services, flexible class schedules, financial aid and scholarship opportunities, first-generation college student support, etc.?
Think visual and optimize your images
With Google Search becoming more and more visual, it's become increasingly important to optimize images on your site.
"I think many higher education institutions have ignored image optimization in the past because it may seem that prospective students wouldn't do an image search when looking for a college or university," Hofstetter says, emphasizing that "image optimization does not just affect how a website appears in Google's image tab."
Now more than ever, it's critical that your institution consider the visual elements of its SEO efforts. "We have seen over the past couple of years the emergence of new special SERP features that display images alongside them, such as rich snippets and articles appearing in Google's Discover feed," Hofstetter says, adding that "image optimization can also help make your website more accessible to users utilizing a screen reader."
Tip #4: Create descriptive alt text for images on your site to help with both SEO and ADA compliance. Your alt text should contain relevant keywords while also accurately describing the image.
Branch out into new popular mediums
"Video content can be reworked to be used on the website," McGowan explains. "Not only do young people today prefer video content more, but it's also a way to increase organic traffic through opportunities for increased visibility on the SERP. By ensuring keywords drive captions, alt text, closed captions, and nearby content, video content on your higher education website can appear in search results to a higher degree as we move into 2023 and beyond."
Tip #5: Thinking of starting a TikTok for your institution or wondering how you can best utilize your existing account? "Optimizing your TikTok video scripts and captions will most likely serve to enhance your brand awareness in the TikTok app," says McGowan.
Tip #6: You don't need to create overly produced video content on your social channels. In fact, video and social media content should mainly feature real students and real experiences, as prospective students may feel institutions aren't as transparent as they could be.
Keep up with changes to Google's algorithm
As a marketing professional, you know how challenging it can be to stay on top of the ever-evolving updates that happen on social channels and Google. While you should always be on the lookout for what's next, here are some key updates from Google that you should keep in mind in 2023, as detailed by Irene Test.
Helpful Content update: "While it was initially predicted to have the rank-shaking impact that the Panda update had in 2011, we haven't been seeing significant drops or gains. That said, the Helpful Content update continues to build off the importance of E.A.T. (Expertise, Authoritativeness, and Trustworthiness) in terms of creating original, distinctive content that's on par with, yet goes beyond, what competing websites are delivering. For colleges and universities, this often means evaluating and adjusting program page and higher-level content in response to what competing schools (local and program markets and in organic search) are offering."

Tip #7: How can you prepare for the impact of the Helpful Content update? Thought leadership may be the answer. By creating content on a topic you can lend your institution's expertise on, you'll broaden your student reach. In Rebecca Hofstetter's words, "every user that lands on your article might not be looking to attend; however, they'll become familiar with your brand and drive organic traffic to your website, which signals to Google that your site is authoritative and helps you rank better across the board."
You can download our free white paper, How to SEO Your Blog, to learn more about the value of starting and maintaining a blog.
MUM update: "In addition to these changes, Google's Multitask Unified Model (MUM) update was announced over a year ago and remains on our radar," says Test. "MUM has the potential to transform what gets evaluated for search rankings; eventually, video and image content could play a role in how a page or site ranks for a particular query and what gets populated in the Knowledge Graph. MUM is also predicted to better analyze and rank non-English-language resources."

Tip #8: As visual content becomes more prevalent, ensure that your site is optimized for mobile usage. Utilize the mobile useability tool in Google Search Console to pinpoint pages with poor mobile usability.
Want to learn more about recent updates to the ranking system? Here's an update from Google on recent major changes in the algorithm.
Prepare your team for SEO success
As your institution puts together an SEO strategy in 2023 with our expert tips mentioned above, here's our advice on how to get started.
An informal audit of your website is always a good place to begin. Mary Lane-Frackleton advises that "it is vital to not think of SEO as 'set it and forget it.' Though it is a longer-term strategy for your website, SEO cannot be 'done' once and never again." You should audit your website one to two times per year, and your audit should include "ensuring content is still accurate, helpful, keyword-optimized, and relevant for your target audience(s)." Additionally, "you should review important organic traffic, visibility, and behavior metrics in Google Search Console and Google Analytics to keep a pulse on the performance of your pages."
Tiffianie Perritt, SEO Content Associate at Carnegie, suggests paying attention to instances of content that have been scattered across multiple, disparate web pages as you perform an audit of your site. "Some websites have their content published across multiple pages on the site or in PDFs," so keep a keen eye on where your pages are thin in content or are withholding information in PDFs that aren't being crawled by Google." Left unresolved, this issue causes "confusing and non-intuitive navigation," says Lane-Frackleton, which can negatively impact user experience.
Once you've identified key issues and narrowed down what pages you'll focus on, "do a thorough read-through of what you have to work with," advises SEO Content Associate Kelsey Peludat. Think about what the page is missing, then use tools like SEOquake or SEO Minion "to look at the more SEO-specific issues like missing header tags or incorrectly formatted metadata." After that, "dive into keyword and competitor research."
If there's one thing you can take away about SEO work, it's that you should prioritize the users' needs. "While we have many SEO tools that are extremely useful to improve the health and quality of a website," says Lane-Frackleton, "we cannot forget to put ourselves in the shoes of our audience to ensure we are meeting their needs. SEO is first and foremost for the human on the other end of the search."
Partner with Carnegie to ensure your higher education institution's SEO success
From conducting a technical audit of your site to optimizing your program pages to reach prospective students, Carnegie's SEO team has you covered. Contact us to learn more about how we can partner with you to ensure your college or university is getting the most out of your SEO efforts in 2023.