Streaming Media
Carnegie connects you with high school and college-aged students and their decision-making caregivers by targeting their interests, at a fraction of traditional TV and radio advertising costs.
YouTube
YouTube has disrupted the way your audience watches content since its launch, and this powerful tool allows for highly specific targeting and unmatched reach. With the ability to run Pre-Roll, Discovery Ads, In-Stream, and Out-Stream, your message connects with your audience throughout their digital video experience– building brand awareness and driving action.
Spotify
Cultivate a high level of brand awareness among prospective undergraduate and graduate students with advertising on music streaming services. Carnegie uses Spotify audio ads and other advanced strategies to fuse your messaging into users' playlists and podcasts.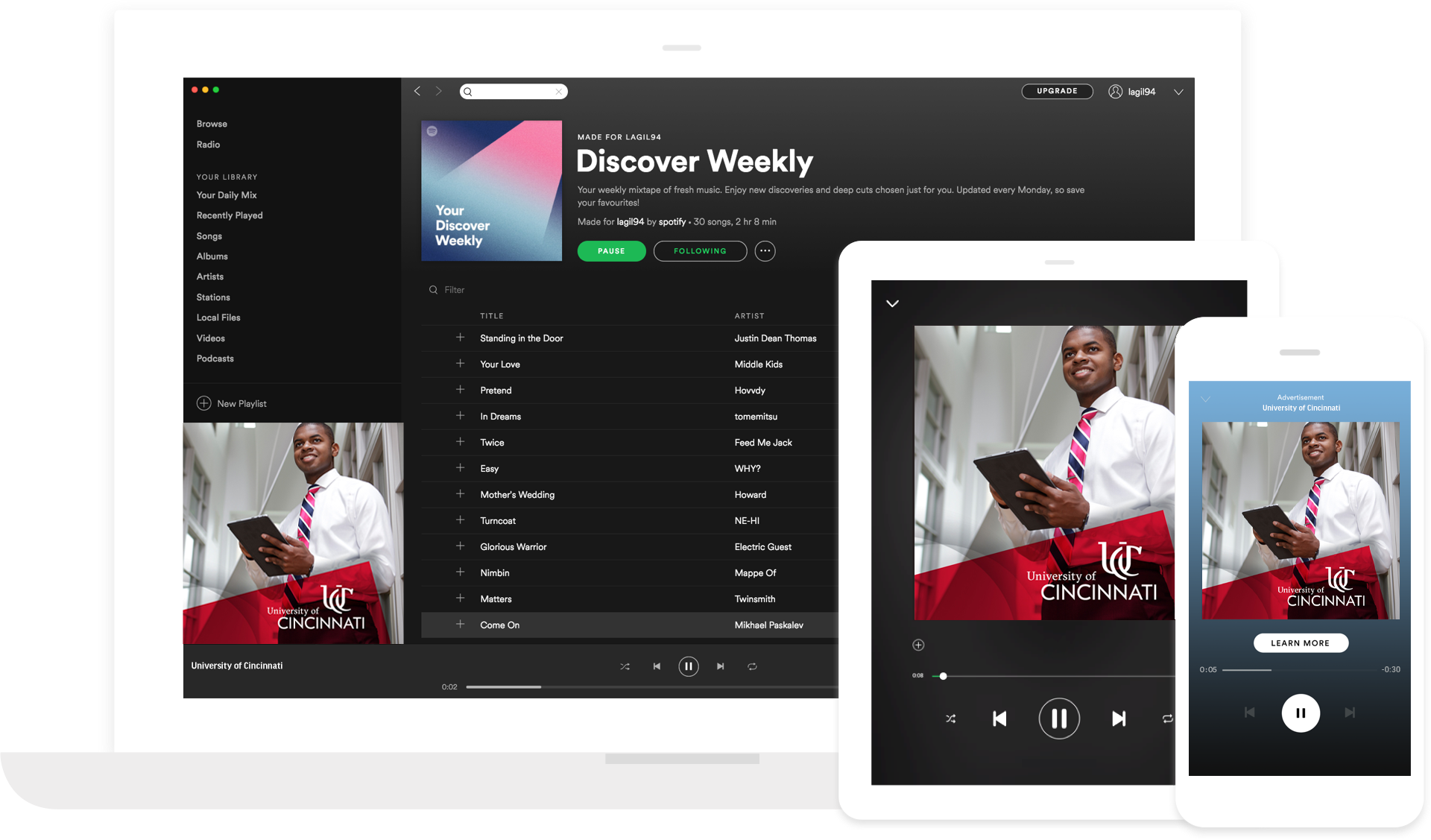 X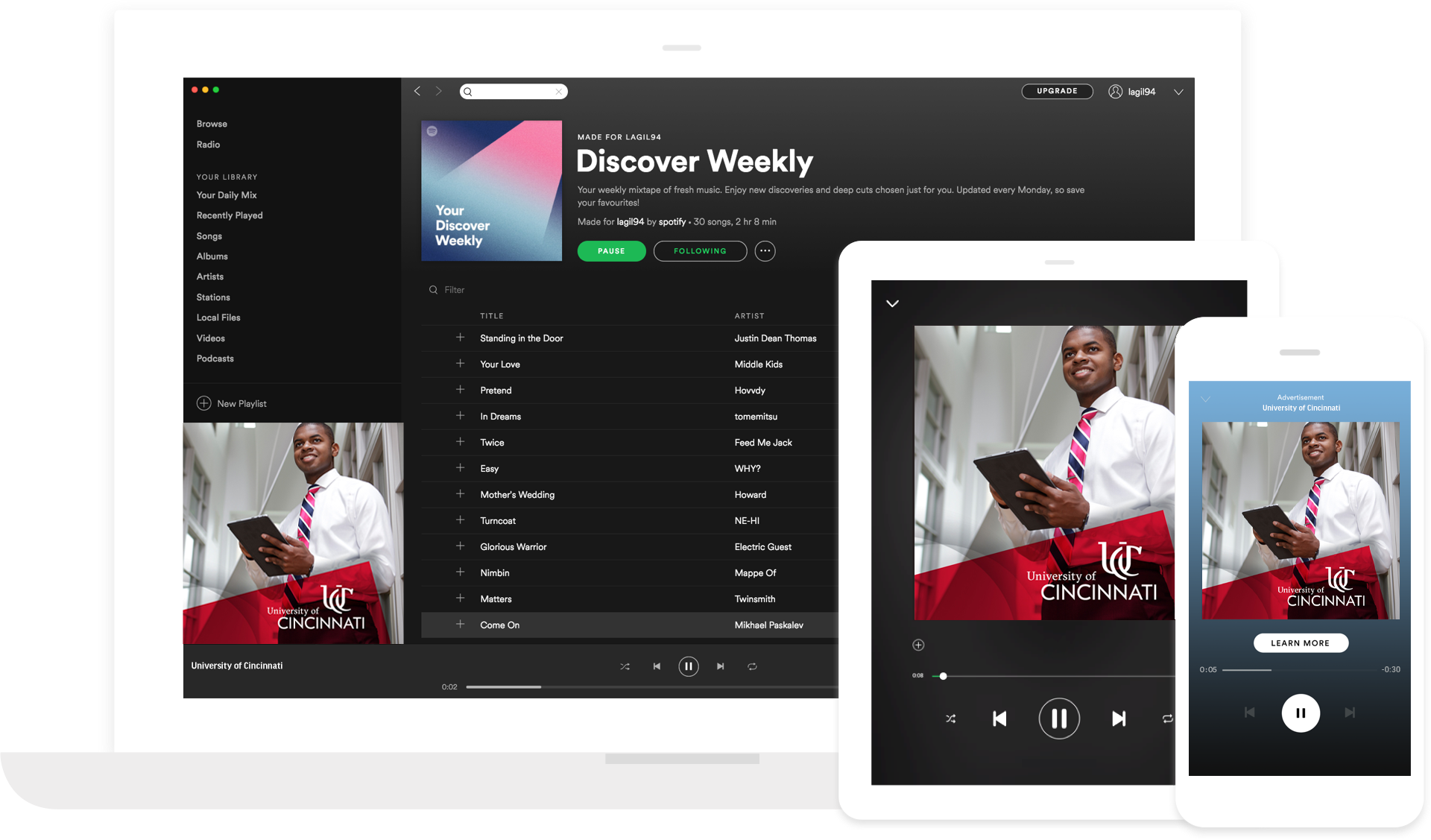 Pandora
A digital-streaming pioneer, Pandora attracts millions of listeners each month from around the globe. Through their free ad creation service, we blend your targeted, curated message into the Pandora experience to spark the curiosity of prospective students and their parents and to expand your applicant pool.
Hulu
Hulu, a leading content streaming service, offers an exceptional opportunity to grow your loyal audience. Carnegie's highly specific and sought-after tactics like No-Skip Ads and Direct Targeting of parents ensure your message and authentic identity resonate.
OTT + Connected TV Advertising
Replacing traditional TV spending, Connected TV and OTT advertising advance the realm of digital marketing with cross-platform, streaming video content. Highlight your brand across devices like Roku, Apple TV, and Sling, improve exposure with Non-Skippable Pre-Roll and Mid-Roll Ads, and gain precise insights to hyper-target your message.
With streaming media advertising, define and discover your audience and drive demand for undergraduate, graduate, and more degree programs.


Related Services.

Related Content.
Build your digital marketing strategy.